A Graphical Framework For Thinking About Anticipated Inflation
From my EconoFact article "Rising Inflation?", which begins:
There are concerns about inflation rising, and perhaps even accelerating, fueled by an overheating economy as a consequence of the large fiscal stimulus, the Federal Reserve's commitment to keeping interest rates low for an extended period, and pent-up demand for consumption that was foregone during the pandemic. The last bout of high and rising inflation, in the 1970s, was during a time of economic distress and only ended with a painful recession engineered by the Federal Reserve in the early 1980s. Are we in for a similar episode today? While inflation has been high in the past few months, at least compared to its level since the Great Recession that began in 2008, several factors suggest that we should not be concerned about sustained and accelerating inflation – at least not yet.
This graph is how I organized my thoughts for the memo.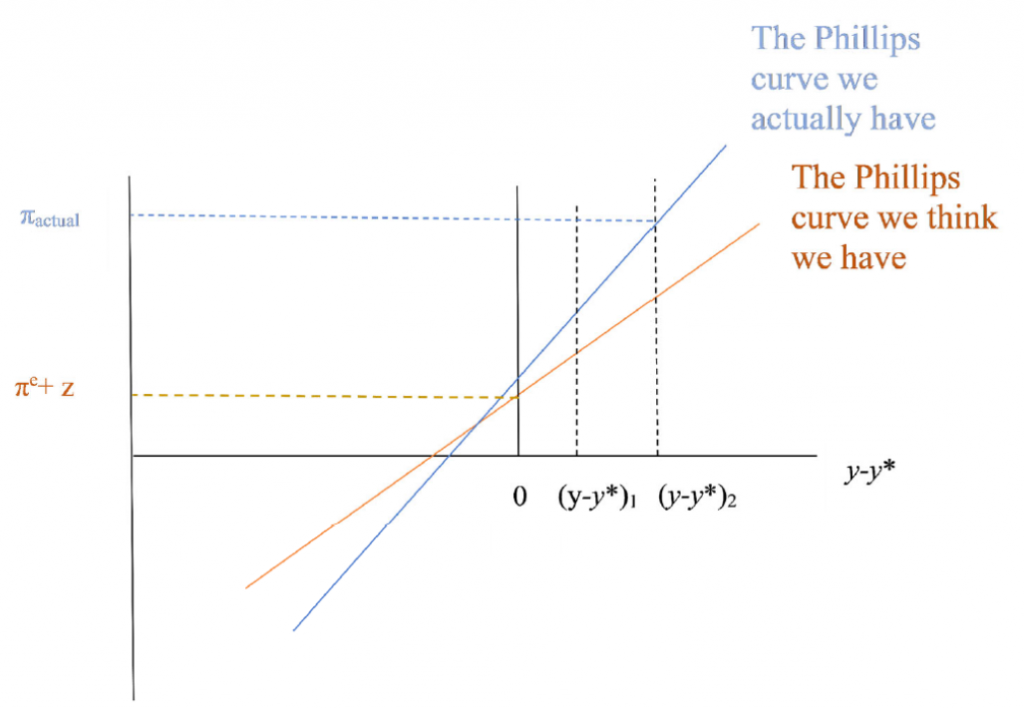 Figure 0: Phillips curves, showing how anticipated and actual inflation rates could differ depending on output gap size, slope of Phillips curve, vertical intercept.
The inflation that results in a year (which I proxy by the survey-based inflation expectation for one year ahead) is based on the Phillips curve:

Where π is year-on-year inflation, πe is long term expected inflation, (y-y*) is the output gap, f is the slope of the Phillips curve, z is the cost-push component, a function of the growth rate of input prices.
Differences in the anticipated inflation rate can be attributed to differences in each part:

Hence, faster actual inflation over the next year could be because: (1) long term expected inflation (πe) could be higher, (2) the slope of the Phillips curve (f) is steeper than thought,(3) The output gap (y-y*) is expected to be bigger than previously anticipated, or (4) cost-push shocks, z (oil, input prices rising) are larger.