Coinbase Q1 Revenue Up 9x To $1.8BN Ahead Of Long-Awaited IPO
Pioneering cryptocurrency exchange Coinbase just blew away already lofty expectations Tuesday when it released quarterly financials and outlook for the first time, despite still being a private company, as the firm apparently sought to generate hype ahead of its IPO on the Nasdaq next week.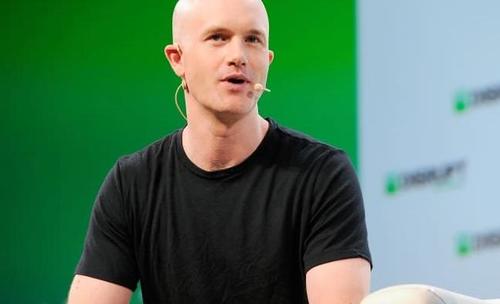 Coinbase co-founder and CEO Brian Armstrong
The firm reported about $1.8 billion in revenue, a 9x increase from the prior year and a net income of $730M to $800M on an adjusted EBITDA of about $1.1 billion. In addition, the company boasted 56M verified users (13M of them added in Q1 alone) and 6.1M monthly transacting users (+3.3M in Q1). Revenue growth over the last quarter was 207.6%, net income was up 312.9% and volume traded was up 272%.
Here's a breakdown of the main figures from the company's press release:
Verified Users of 56 million
Monthly Transacting Users (MTUs) of 6.1 million
Assets on Platform of $223 billion, representing 11.3% crypto asset market share
Includes $122 billion of Assets on Platform from Institutions
Trading Volume of $335 billion
Total Revenue of approximately $1.8 billion
Net Income of approximately $730 million to $800 million
Adjusted EBITDA of approximately $1.1 billion
According to these figures, Coinbase booked more revenue in Q1 than it did during the entirety of 2020.
Assets on Platform are ~$223B and $122B of that is coming directly from institutions.
As for its outlook, the company said it expects meaningful growth this year driven by increased institutional interest but admits that its insti revenue is inherently unpredictable.
Trading on the private market has valued the company at $68 billion, a valuation that swells to about $100 billion when accounting for complete dilution. Coinbase said last week that the SEC had approved its direct listing, which is set for April 14. The company plans to register nearly 115MM shares of Class A common stock, which will trade under ticker symbol COIN.
Disclaimer: Copyright ©2009-2021 ZeroHedge.com/ABC Media, LTD; All Rights Reserved. Zero Hedge is intended for Mature Audiences. Familiarize yourself with our legal and use policies every time ...
more