Drivers And Models Remain Constructive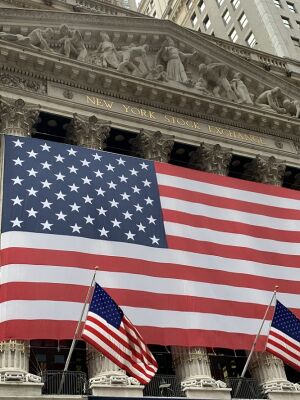 The State of the Market
I'm on the road, so I'll be keeping my thoughts on the market brief for the next two weeks. From my seat, the key drivers to the current upward trend in the stock market include the expectations for the economy to "boom" in the coming quarters, consumer spending, the anticipated infrastructure bill (which is expected to increase spending for many years), the absolute level of interest rates, Mr. Powell's pledge to stay "friendly" as long as it takes for the economy to reach full employment (and to let inflation "run hot" for awhile, if necessary), and the ongoing vaccination campaign.
On that note, it is encouraging that according to the WSJ, over 50% of the US adult population has now been vaccinated with at least one dose and more than 25% of the population is fully vaccinated. As such, a fair amount of Americans are looking ahead to better days and a return to at least some form of "normalcy." I bring this up because the more hopeful feeling is likely to unleash a large amount of pent-up demand for all kinds of spending. Which, of course, is a positive from an economic standpoint.
Speaking of economic positives, a few items were noteworthy last week. First, retail sales came in with an eye-popping gain +9.8%, which was approximately 50% higher than consensus expectations. Along those lines, JPM CEO Jamie Dimon remarked that consumers have more than $2 Trillion more in their checking accounts than they did prior to the pandemic. And finally, China's official GDP reading soared by 18.3%. To which, I say "wow" on all fronts.
And lest we forget, the earnings parade has begun in earnest and FactSet reports that 84% of companies reporting have exceeded estimates so far. However, the real key to this earnings season is what's called "forward guidance." So, if you are so inclined, pay attention to what corporate CEO's have to say about their expectations for the coming quarters in terms of both profits and hiring. Analysts will also be listening intently for any mentions of supply chain issues and what they are doing about rising prices.
The opinions and forecasts expressed herein are those of Mr. David Moenning and may not actually come to pass. Mr. Moenning's opinions and viewpoints regarding the future of the markets should ...
more