DOGE/USD: Dramatic Slump In Dogecoin Not Funny For Traders
After hitting a high of nearly 74 cents on the May 8, DOGE/USD now finds itself next to the 44 cents level. Dogecoin remains a favorite speculative asset for traders who are attracted to its unique stature in the cryptocurrency world and its legion of influencers. Started literally as a joke by its founders, the price action of DOGE/COIN may not be producing a lot of laughs for its speculative bullish fans today (DOGE-X).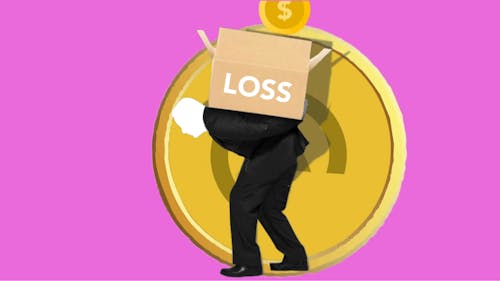 A flash crash to nearly 35 cents was produced yesterday. DOGE/USD has climbed from these lows, but as the cryptocurrency trades now, it is testing a rather interesting support level. The flash crash certainly broke through important support on Wednesday and the value displayed touched levels not seen since the last days of April. To put it bluntly: in the past two weeks, DOGE/USD has seen its value double and then lose half its value. Can you say whipsaw? The trading conditions within Dogecoin exhibited the past fourteen days have the feel of a horse race.
Technical traders within DOGE/USD have an intriguing decision to consider. As Dogecoin straddles its current value, support near 42 cents looks curious. If this level is punctured lower, a sincere test of 40 cents might develop. Yes, the spike lower yesterday to 35 cents has to be taken into consideration, but if trading volumes are solid, perhaps the 42 to 40 cents junctures may prove attractive for speculators who want to pursue bullish momentum.
Technically, DOGE/USD is challenging because of its ability to trade fast and produce value changes which are steep. Dogecoin in many senses can be looked at as a barometer of the broad cryptocurrency market, and traders may use it as an indicator regarding sentiment. Nervous trading has been seen in cryptocurrencies early this week. If support levels do falter and the 40 cents level is punctured lower, it may mean the 30 cents ratio could actually be seen.
Having gained a huge amount of value the past month leaves the door open for DOGE/USD to exhibit additional wild price fluctuations. It should be remembered that Dogecoin was trading below 10 cents only one month ago.
Disclaimer: DailyForex will not be held liable for any loss or damage resulting from reliance on the information contained within this website including market news, analysis, trading signals ...
more