Dissent On Triple-S Management II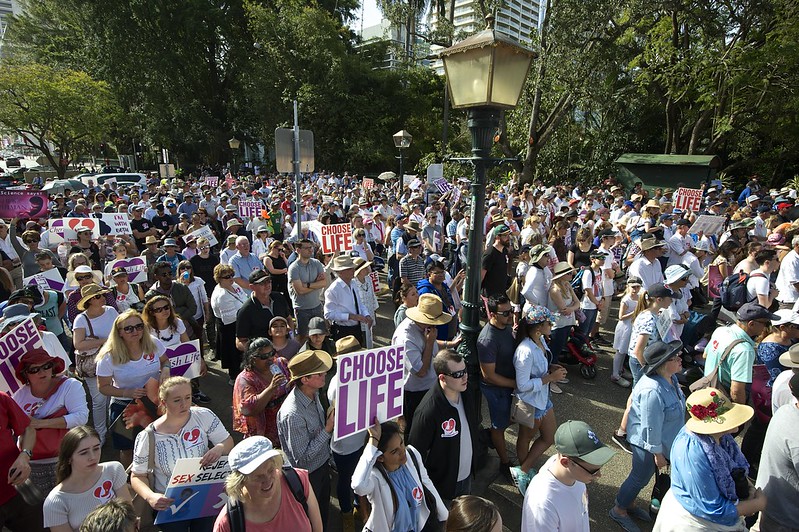 Photo Credit: Morris Zawada || Looked at many dissent pictures, and they did not represent my views. A Pro-life march, in its principled and relatively quiet nature, with people who are mostly otherwise apolitical, fits.
I'll give the big news up front, then I will explain. I decided to put Triple-S Management (GTS) in the "too hard" pile, to use a phrase of Buffett's. I am flat the stock for my clients and me. I don't short, but if the price drops severely if/when Propiedad (the P&C subsidiary) goes into insolvency, I will buy in again.
Here's my overall thesis: 1) I find it difficult to believe that Propiedad is solvent on a current basis. I do think there are reasons for the PR insurance department to play along as if they are solvent, giving them time to become solvent… but that's a gambit that might not work if enough policyholder lawsuits succeed and get payments significantly higher than the amounts at which they are reserved. If that happens, and claims incurred from prior years goes significantly positive, there will be a lot of disbelief about the solvency of Propiedad.
2) If Propiedad goes insolvent there may be an effort to allege or force the parent company to stand behind all claims. That may take a number of forms, some of which are informal and messy, and are not likely to work. The formal methods of trying to do it are also not likely to work. That said, who can tell how a judge might rule on some marginal things that Triple-S did.
3) The stock is not going to zero. My base case is around $30/share if Propiedad is allowed to fail without additional cost to Triple-S.
Why Propiedad might Fail
I spent a decent amount of time thinking about the reserving issues, and it is possible for a P&C insurer to estimate values considerably lower in the short-run than what the company might ultimately pay. This is particularly true with long-tail coverages like asbestos and environmental, but less true with home and property claims.
Disclosure: No positions in any companies mentioned in this article, for clients or me. This updates my views more