USD/JPY Weakness To Persist As RSI Pushes Into Oversold Territory
JAPANESE YEN TALKING POINTS
USD/JPY bounces back from the monthly-low (110.27), with U.S. Treasury yields displaying a similar behavior, but recent developments in the Relative Strength Index (RSI) raises the risk for a further depreciation in the exchange rate as the oscillator sits in oversold territory.
USD/JPY WEAKNESS TO PERSIST AS RSI PUSHES INTO OVERSOLD TERRITORY
USD/JPY appears to be catching a bid as U.S. President Donald Trump tweets that the Federal Reserve doesn't 'have a feel for the Market, they don't understand necessary Trade Wars or Strong Dollars,' and the administration may take additional steps to shore up market sentiment as Treasury Secretary Steven Mnuchin holds a series of calls with the CEOs of the nation's six largest banks.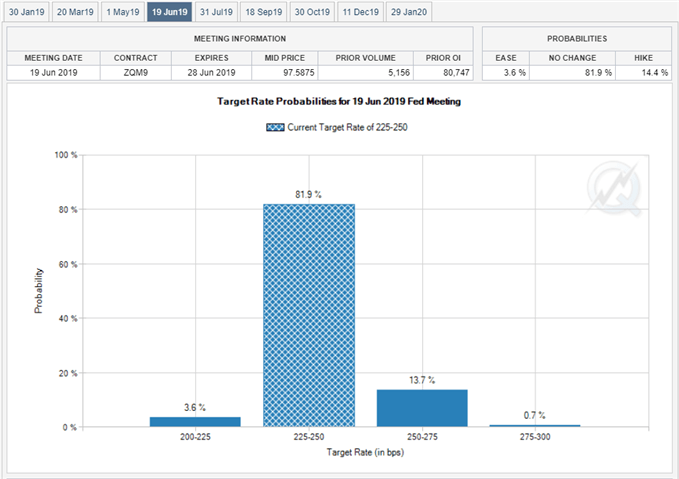 However, the current environment may keep USD/JPY under pressure even though the Federal Reserve maintains a hawkish forward-guidance for monetary policy as the ongoing government shutdown poses a risk to the economic outlook. If the stalemate in Congress carries into 2019, the Federal Open Market Committee (FOMC) may ultimately adopt a more cautious tone at the next interest rate decision on January 30, and Chairman Jerome Powell & Co. may largely endorse a wait-and-see approach over the coming months especially as Fed Fund Futures show the benchmark interest rate on hold throughout the first half of the year.
It seems as though market participants are becoming more risk-averse as the outlook for the global economy becomes clouded with increased uncertainty, and the ongoing adjustment in U.S. trade policy may push the FOMC to conclude the hiking-cycle ahead of schedule as officials 'see growth moderating ahead.'With that said, USD/JPY remains vulnerable as it fails to preserve the opening range for December, with the downside targets still on the radar as the pickup in volatility fuels the recent shift in retail interest.