US Economic Data Prints Softly, US Dollar Mostly Flat
US economic data disappointed yesterday. The SPX remained largely unaffected as the dollar remained quiet. Does this remind you of anything?
When a market is in Goldilocks mode, the "data doesn't matter". However, is the current landscape very Goldilocks-like? There seems to be lingering uncertainty behind the curtain that would not lend itself well to such a scenario.
Yesterday's US CB Consumer Confidence data showed some weakness, missing market expectations of a 119.2 print, and coming out at 117.2. It is not the worst miss in the world, and I don't think it surprised many US-based market participants. This data release is a medium impact announcement historically and does not pack the punch of a Non-Farm Payroll number. But, it is still a weak print keeping in mind that the previous month's release was revised downward, from 121.7 to 117.5. It seems that the shine from the US reopening trade may be fading.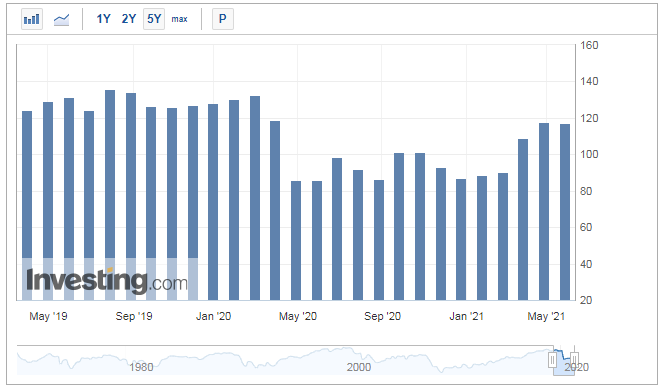 Figure 1 - CB Consumer Confidence Monthly Releases March 2019 - May 2021. Source investing.com
No doubt rising inflation has US consumers a bit more cautious with their dollars these days.
On the same day, market participants heard from the Census Bureau with the latest new home sales data. Another bearish print here, with a print of 863K vs. market expectations of 950K. If you are in the US and live in a hot market, this data may come as a surprise. New Home Sales is also not the heaviest market impact release out there, but I have always paid attention to it. When New Home Sales slow, the trickle effects are real in several industries, including furniture, mortgages, and appliances. Some local real estate markets are so overheated, that one would think that reality has to set in at some point soon. Is this just a temporary blip?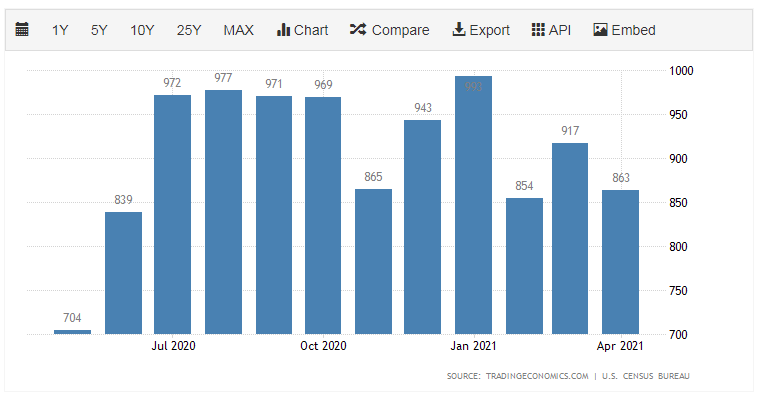 Figure 2 - United States New Home Sales May 2020 - May 2021. Source tradingeconomics.com
Interestingly enough, these soft prints had little impact on the US Dollar. Usually (and I use the word usually in a liberal sense here), bearish US economic data will send the US dollar lower. The dollar actually bounced intraday off these data releases, which could be a clue that traders may be covering some hefty short dollar positions. The data releases create liquidity, and traders with large positions need liquidity to get out of the other side of such a trade. Just a theory, folks.
Disclaimer: This content is for informational and analytical purposes only. All essays, research, and information found above represent analyses and opinions of Rafael Zorabedian, and Sunshine ...
more