Trade Management: The Importance Of Being Prepared
There is this pearl of wisdom in the trading world. Plan the trade and trade the plan. We have just seen the importance thereof in the EUR/USD pair. It had positive direct implications for us and you, the subscriber. Does the above influence our outlook on the other currency pairs? Is there any corresponding action to take?
EUR/USD – The Decline on Cue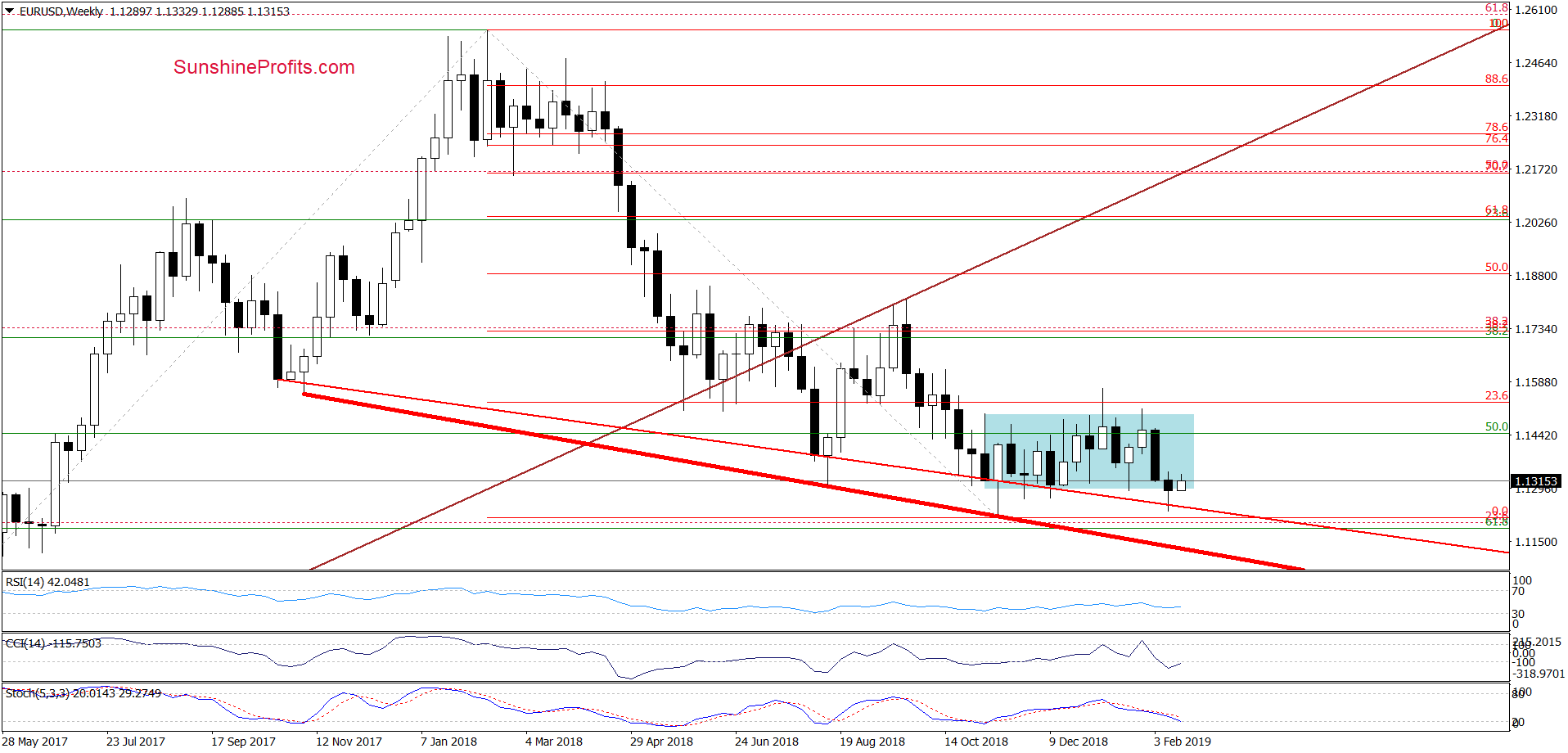 On the weekly chart, we see the pair is testing the lower border of the blue consolidation. The weekly indicators are still positioned in a bearish way (CCI, the most short-term sensitive one, has not flashed any buy signal yet).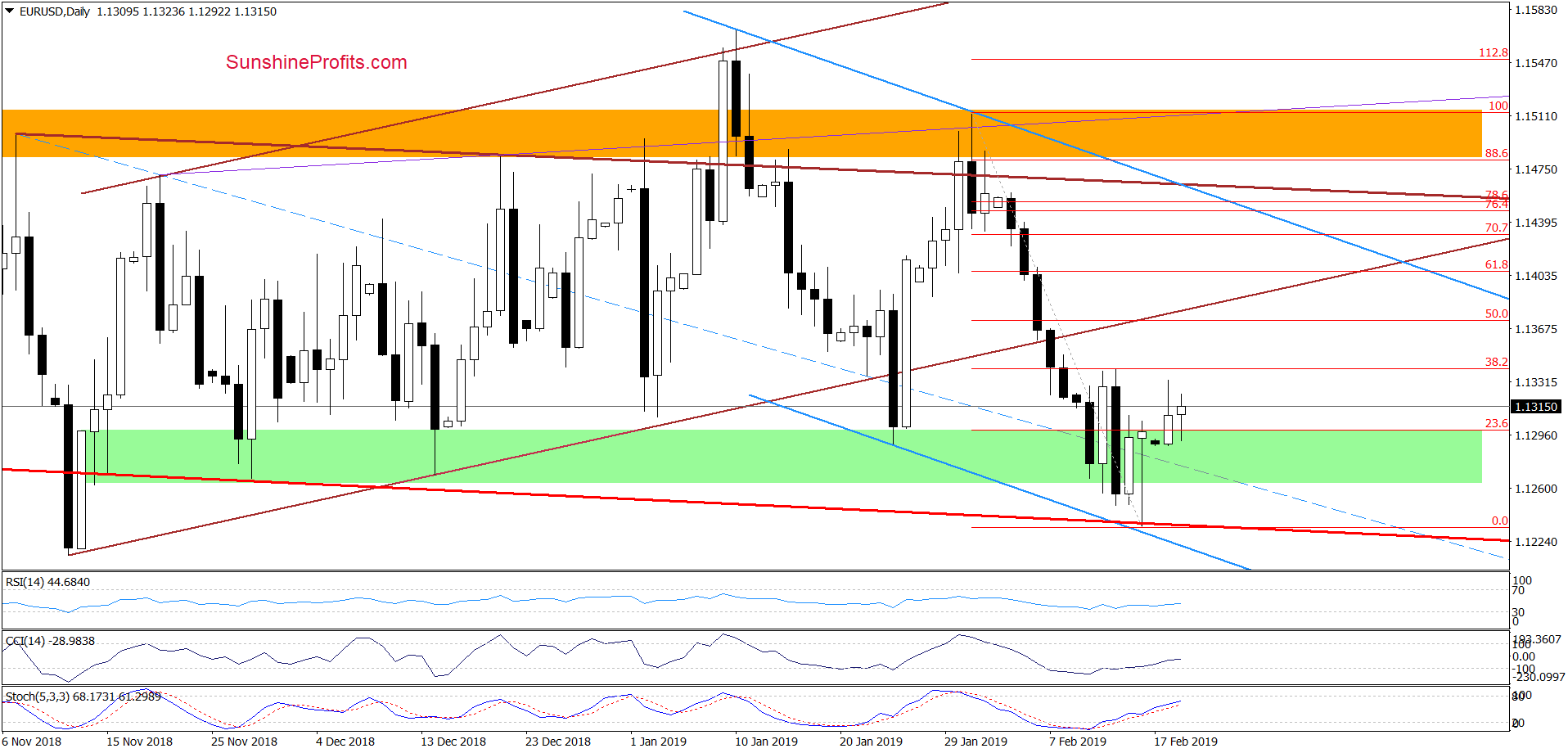 Moving to the daily chart, on Friday we wrote:
(…) currency bulls didn't manage to change the technical picture significantly. There was no break above the first chart resistance nearby, the 23.6% Fibonacci retracement.
The pair pulled back and closed the day below the above-mentioned resistance. (...) It's becoming increasingly probable that we'll see a realization of the bearish scenario and a test of the red declining support line in the very near future.
Below this declining red support line, there is also the lower border of the blue declining trend channel, which may be an additional factor that could encourage the bulls to act in the following days. The two most recent white candles support the likelihood of the exchange rate willing to put up a fight before any further moves down.
Therefore, we decided to close our already profitable short positions and take profits off the table if EUR/USD declines to our downside target.
The situation developed in line with our assumptions and EUR/USD rebounded after a drop to our exit target. Thanks to this downswing, our short positions were automatically closed by the waiting exit order (our subscribers were prepared in advance), increasing our trading capital for the third time in a row.
What's next for the exchange rate?
Friday's move created a candlestick with a long lower shadow, which shows heavy participation of currency bulls in the move. Yesterday, they built up on the gains and EUR/USD came back above the previously broken green zone. The daily indicators are not positioned negatively for such an upside move. Taking these into account, the pair could very well test the 38.2% Fibonacci retracement in the near future.