The Basics Of Technical Analysis
A trader can view the price or any other indicator using multiple time frame analysis, ranging from one second to a month which gives the trader a different perspective of the price action.
The more popular indicators for technical analysis include:
The EUR/USD chart below shows how to make use of different indicators.
Moving averages and MACD are often used to identify trends in the market while the RSI is typically used to determine possible entry and exit points. Indicators assist traders in analyzing the market, validating trade setups, and determining entry points.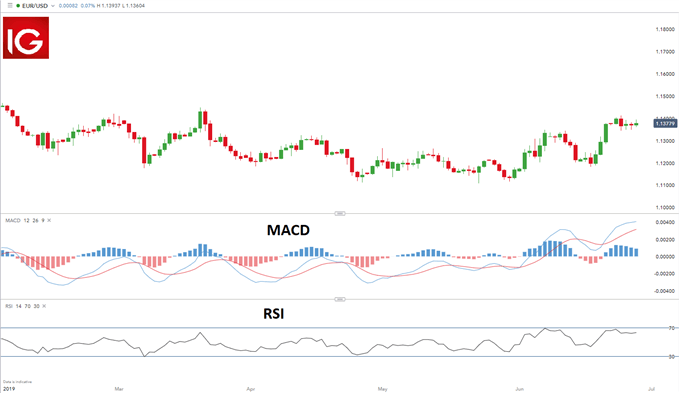 Disclosure: See the full disclosure for DailyFX here.