Swiss National Bank Ready To Buy Much More Tech Stocks To Weaken The Franc
Two weeks ago, with traders and analysts wondering who has been aggressively buying stocks in the past 2 months as markets tumbled - besides retail investors of course - we gave the answer: the money-printing (literally) hedge fund known as the Swiss National Bank.
As we explained then, we showed that as the value of the SNB's US equity holdings increased more than threefold, from $26.7 billion in Dec 2014 to $97.5 billion in Dec 2019....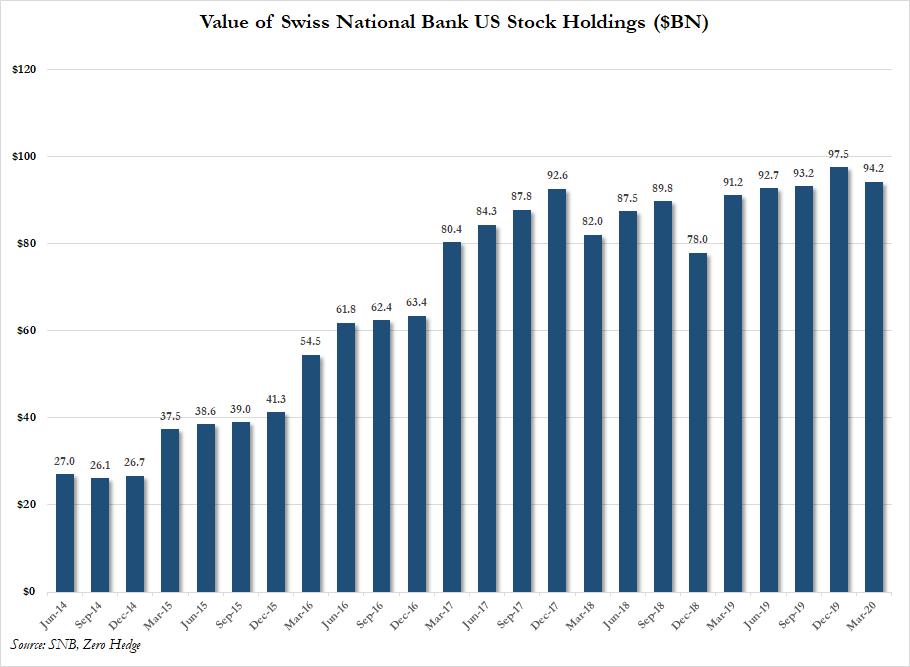 ... the SNB had kept its total holdings relatively flat for the past year, conserving its dry powder for just the right occasion, an occasion which materialized in March, and the Swiss National Bank went on a buying spree as markets crashed, adding roughly 22% (on average) to its top positions.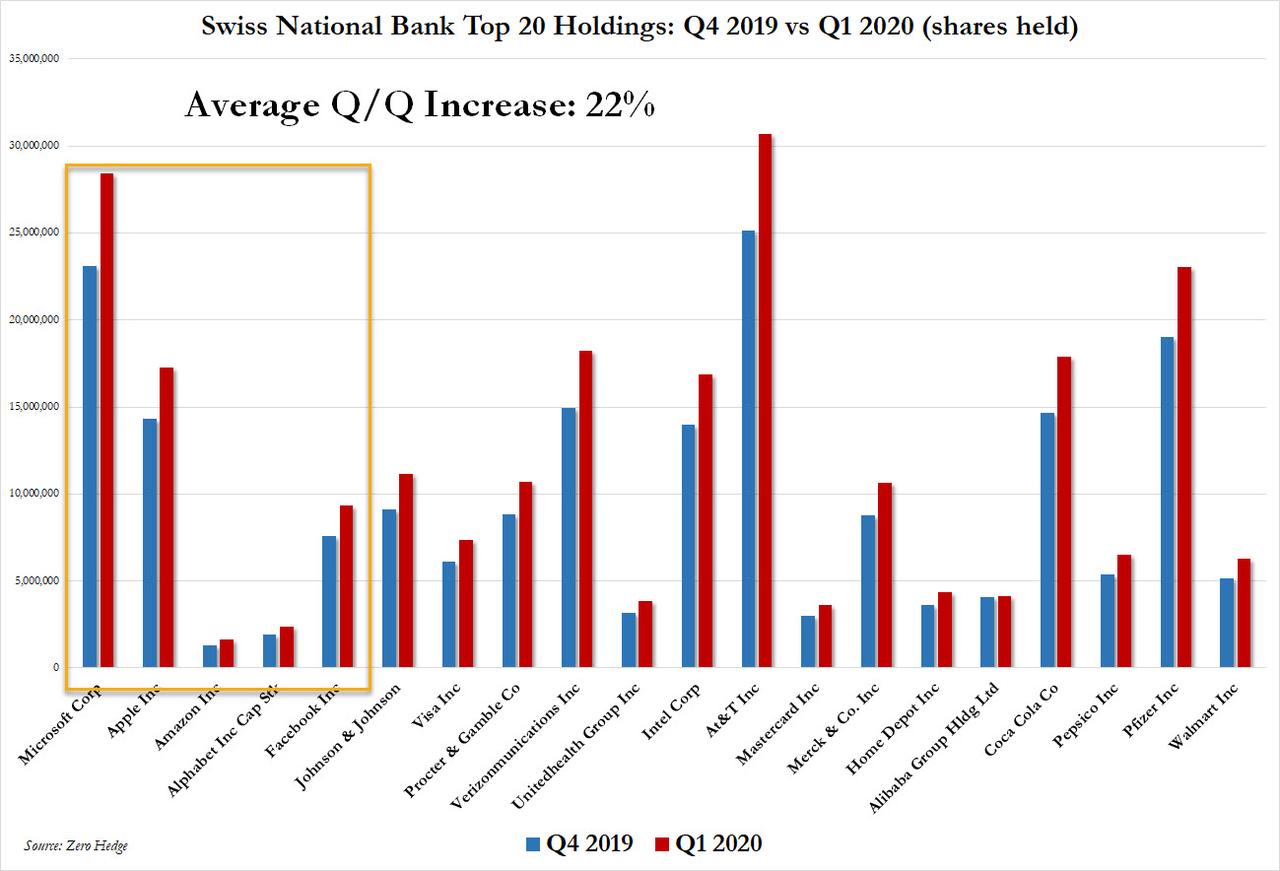 Also according to the SNB's latest 13F, as of March 31, the central bank owned $4.5 billion in Microsoft shares, $4.4 billion in Apple, $3.2 billion in Amazon, $2.7 billion in Google and $1.6 billion in Facebook, also known as the FAAMG stocks which as everyone knows by now, have become the market leaders, accounting for over 20% of the S&P's market cap.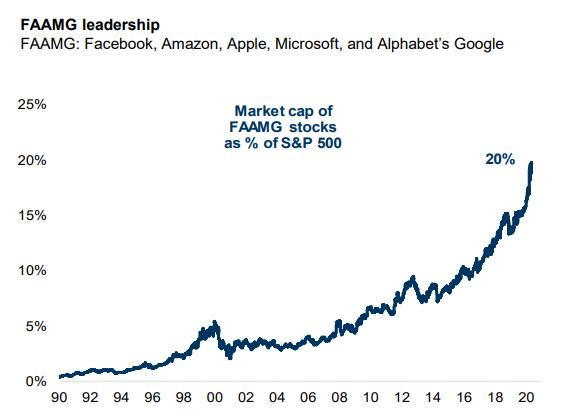 And the punchline: the SNB added approximately 22% to its holdings of each of the FAAMGs in Q1 as follows:
In short, to keep the value of its portfolio of US stocks relatively flat at $100BN, the SNB unleashed a massive buying spree that boosted its FAAMG holdings by over 20%, which in turn sent the bank's foreign currency reserves - roughly $100BN of which are parked in the US stock market - to an all-time high.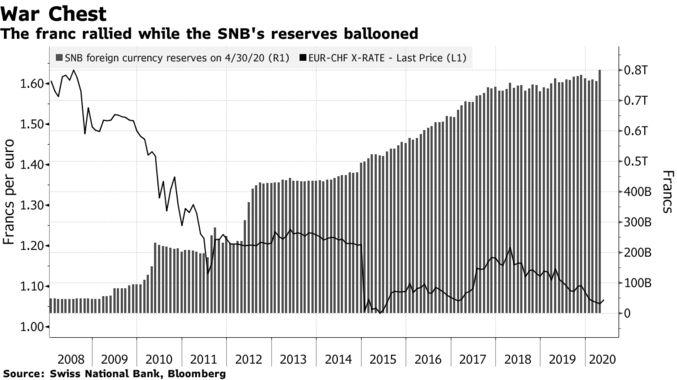 As a reminder, the SNB is one of the few central banks - the BOJ being the other - which openly buys equities in order to keep the value of the Swiss franc from rising too rapidly. The fund flow is simple: the SNB prints CHFs, which it then sells for USDollars - in the process depressing the value of one of the world's most sought after safe-haven currencies - and uses the proceeds to buy US stocks of which it owns about $100 billion. In many ways, this is similar to what the Fed does, only instead of buying Tsys, MBS, and now corporate bonds, the SNB is buying equities.
Disclaimer: Copyright ©2009-2020 ZeroHedge.com/ABC Media, LTD; All Rights Reserved. Zero Hedge is intended for Mature Audiences. Familiarize yourself with our legal and use policies every ...
more