S&P 500 Snapback, USD Strength. What's Next For US Equities?
Instead of getting caught up in the longer-term picture for the markets, we want to stay focused and dialed in on the short and medium-term to capture potential opportunities. Based on the snapback that our subscribers were prepared for in the broader markets, we start to get a sense of how the market may react to the more hawkish Fed rhetoric in the short term.
Until things appear differently, buying the dips is still the higher probability move, in my opinion, especially in select names and themes.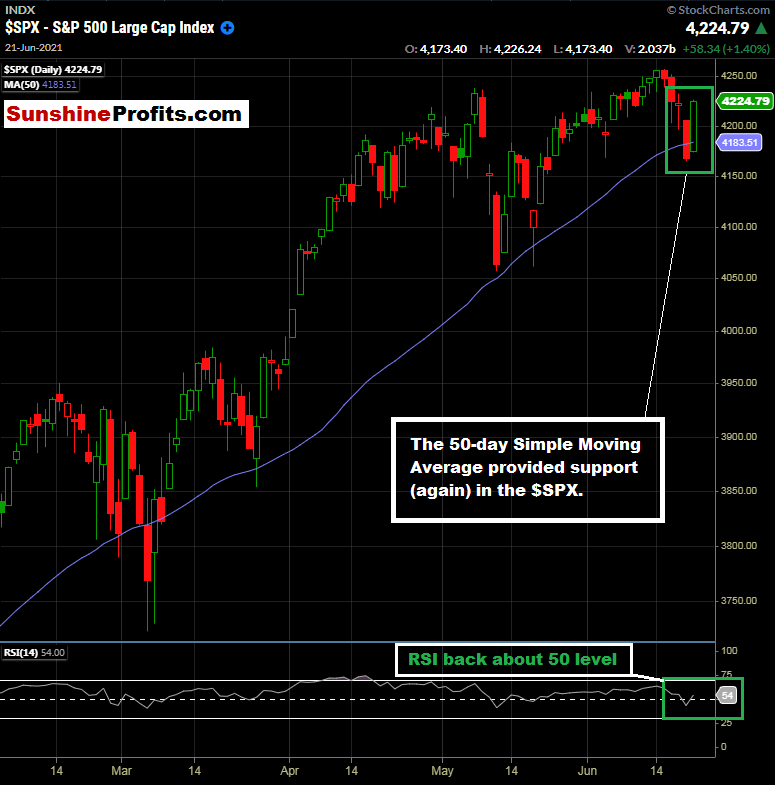 Figure 3 - S&P 500 Index February 3, 2021 - June 21, 2021, Daily Candles Source stockcharts.com
I want to emphasize the aforementioned select names and themes. A broader market rally like we saw yesterday is fantastic and was something that we were looking for based on a 50-day moving average pattern repetition. I think we can look to further stack the odds in our favor by drilling down to specific names, sectors, and stories.
Market Themes Change Over Time
Let's not discount the fact that the Fed has changed its stance. Rates will most likely increase in the future. There should be some tapering coming soon, and tapering will not be instant; it is a process that occurs over many months or even over a year. These things will certainly impact overall market sentiment. Trading the S&P 500 via the ES, SPY, or $SPX (for equity options) is a solid strategy. However, I am beginning to realize the importance of individual names and themes in what could very soon be more of a stock pickers market versus a broader market story.
This is one reason I am currently covering nine markets for premium subscribers (S&P 500 and eight others). We just got great pullback action at the end of last week, and we were ready for it. Yesterday's broader market action was just what we wanted to see.
Disclaimer: This content is for informational and analytical purposes only. All essays, research, and information found above represent analyses and opinions of Rafael Zorabedian, and Sunshine ...
more