Long Time Running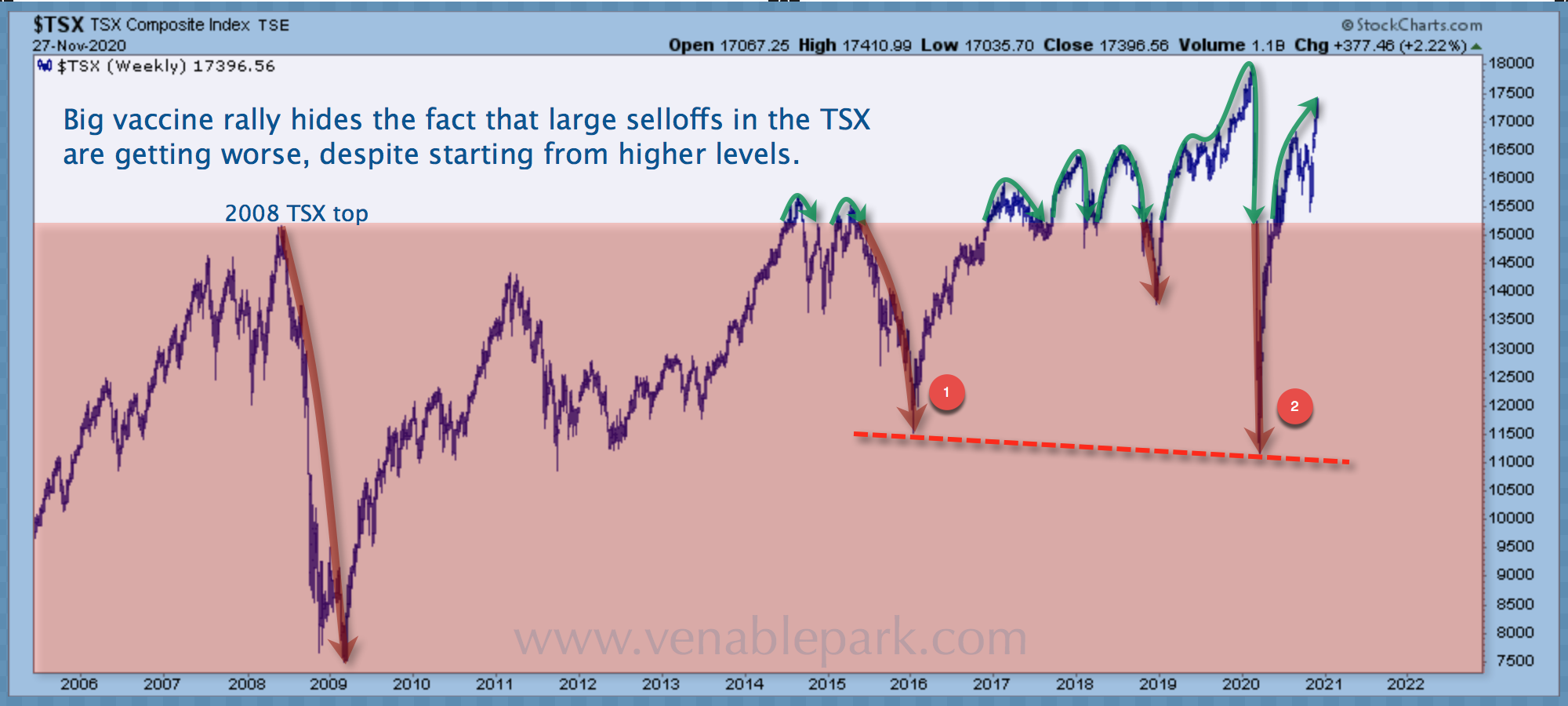 Short interest as a percentage of the S&P 500 market cap, meanwhile,–bets that equity prices will fall–is nearly extinct, as shown on the left. When the consensus agrees, something else tends to happen.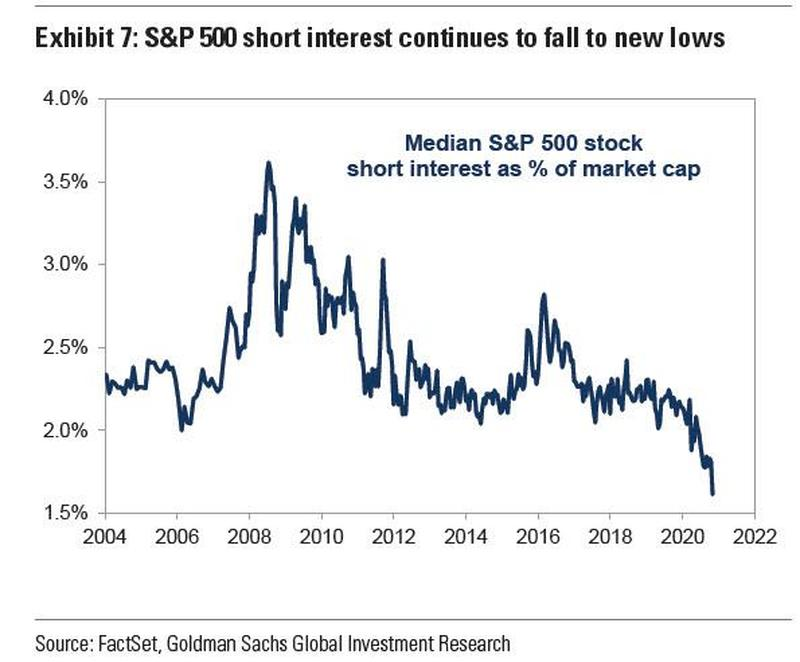 One thing for sure, whatever the motivation here, investing isn't it.
As shown below in this chart from advisorperspectives.com of the S&P 500 price regression since 1871,
US stocks closed November 144% above their 14 decade-inflation-adjusted monthly average of daily closes. As a few other sober folks and we have mentioned, the only thing that has been certain in the stock market over the long run is mean-reversion: periods of overperformance are followed by underperformance periods and vice versa. From February to March this year, the one-month correction was a tiny start in the big picture of downside work yet to come. Following less extreme valuation periods, other bear markets lasted 9 to 24 months and lopped 50 to 80% off the strongest companies. The weak ones went bankrupt.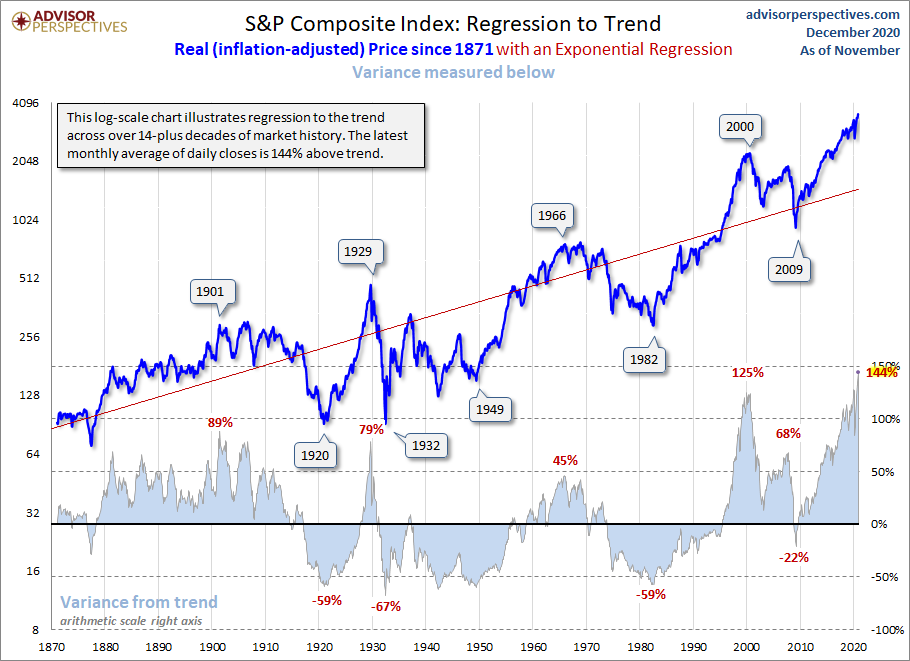 To quote another of my favorite bands:
"It's been a long time running. It's been a long time coming. It's well worth the wait."
If you don't have an investment plan or strategy that ignores the madness of crowds and protects your life savings from multi-month drawdowns while maintaining liquidity to buy when asset prices do become investment quality, there's literally no time like the present to awaken from your slumber.