Japanese Yen Outlook In 2019
In this updated article we will follow up our view on Japanese Yen outlook in 2019.
We wrote an article in late December last year titled "Will Yen Continue to Outperform in 2019?" In the article, we said that the Japanese Yen can continue to strengthen against other major currency pairs in 2019. In that article, we presented two daily technical charts below to back up our thesis: GBPJPY and CADJPY.
GBPJPY Daily Elliott Wave Outlook 12.27.2018
(Click on image to enlarge)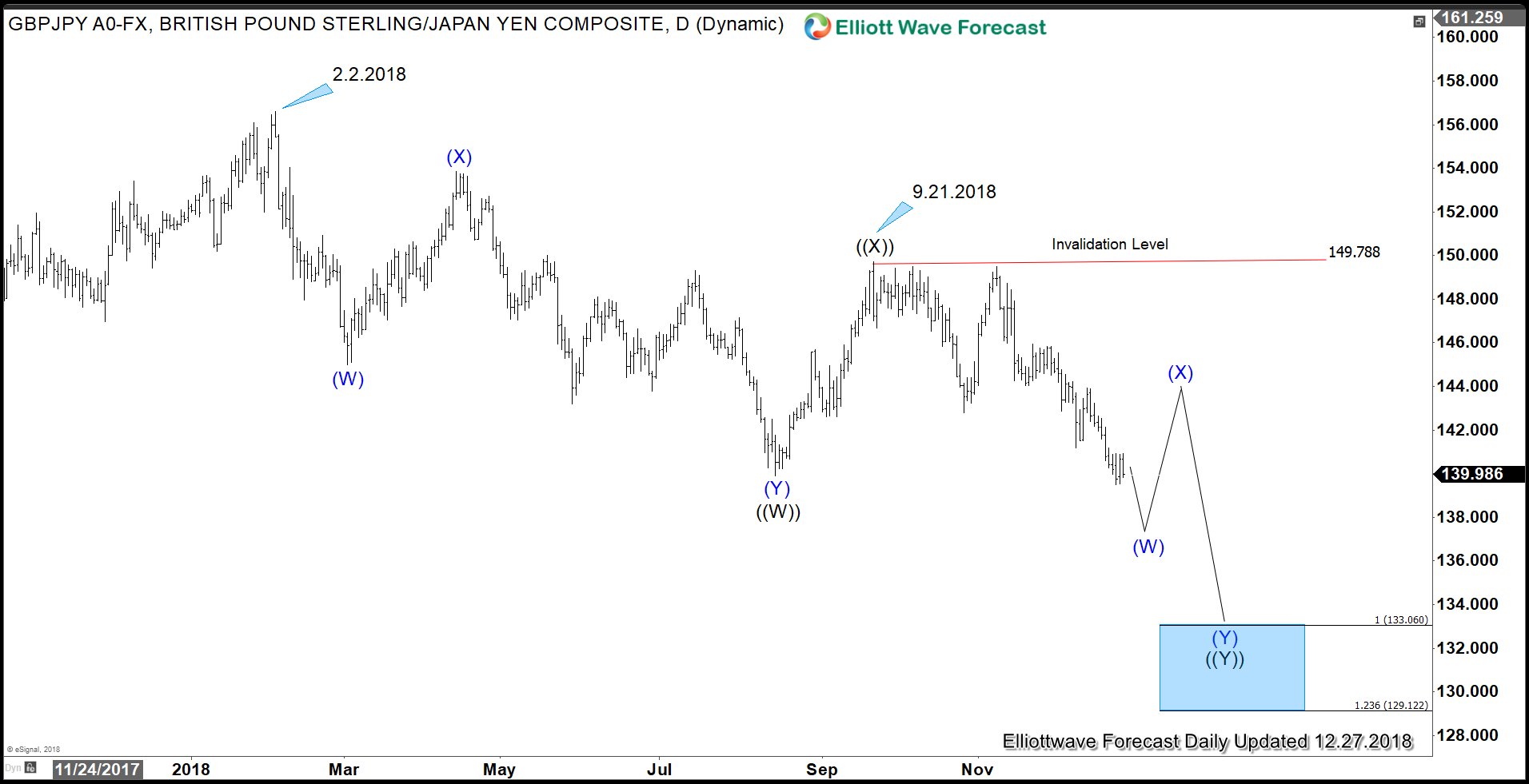 CADJPY Daily Elliott Wave Outlook 12.27.2018
(Click on image to enlarge)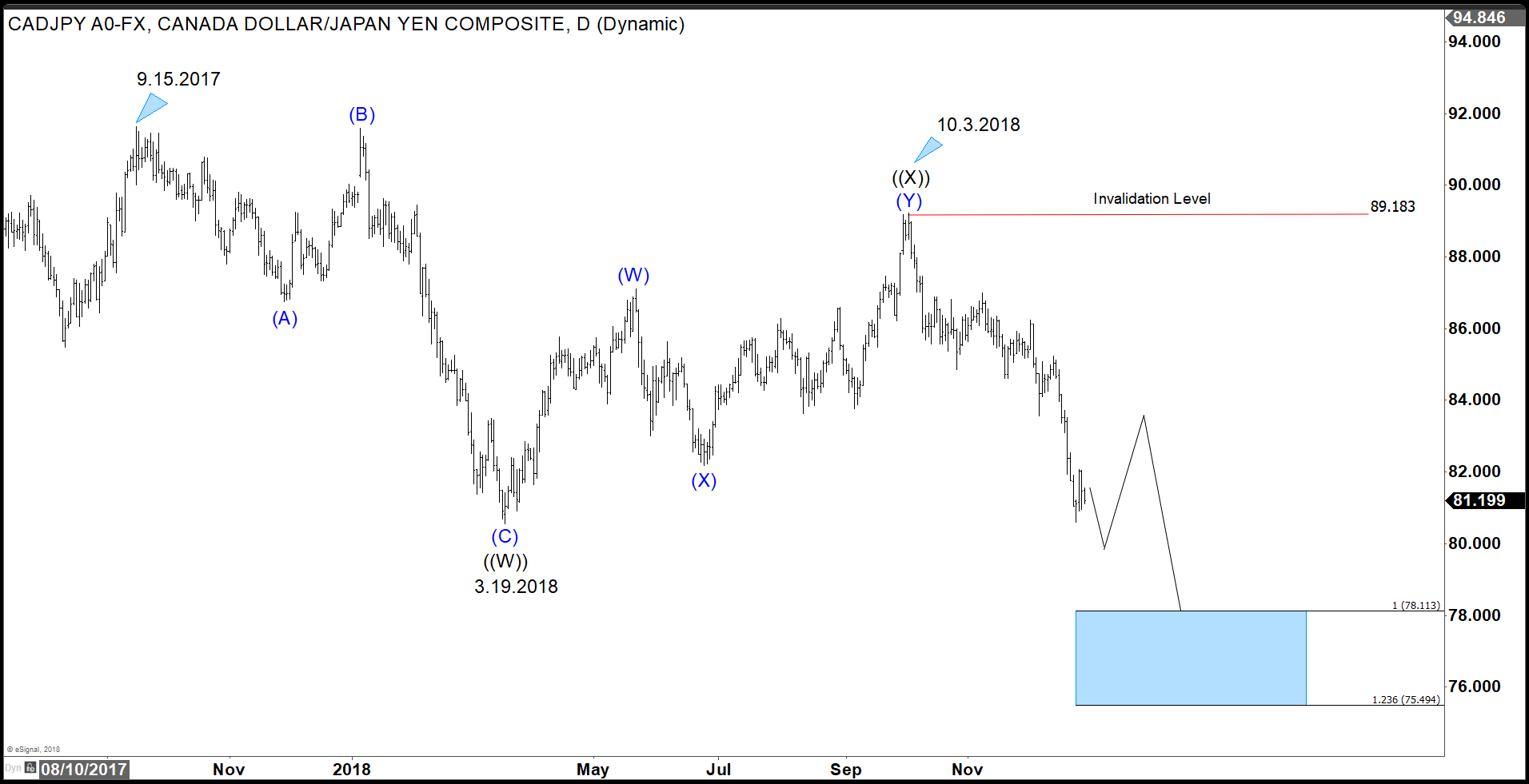 Little did we expect that these two pairs will reach our daily target in just a few days after our article. The Yen pairs had a flash crash last Wednesday at 22.40 PM GMT. In just 8 minutes, the Yen appreciated more than 3% against the dollar. Not only against the dollar, the Yen also appreciated in similar magnitude and speed against other major and emerging market currencies.
Some financial media speculate a couple of possible reasons for the Yen flash crash. One possible reason was due to the thin liquidity during witching hour (5 - 6 pm EST). This is the time when New York traders leave the office and Tokyo traders arrive. Further exacerbating the thin liquidity, last Wednesday was also a public holiday in Tokyo. Another possible reason was due to Apple's sales warning after the US stock market closed on Wednesday. However, the profit warning news came 1 hour before the Yen flash crash, casting some doubt how important Apple's warning was.
At EWF, we don't try to speculate or guess about fundamental reasons behind the move in the market. After all, usually this is an after-the-fact exercise to find the "reasons." We believe that technical charts can and often speak very loudly about the expected path. After last week's flash crash, we have seen Yen pairs recovering nicely. As we reach our downside target in just the first week in 2019, the question is what's in store for Yen for the remainder of 2019? We will update our view and argue from the three technical charts below that last week was only the beginning of the Yen's strength and we will see further strength in Yen in 2019.
Disclaimer: Futures, options, and over the counter foreign exchange products may involve substantial risk and may not be suitable for all investors. Leverage can work against you as well as for ...
more