Is There A New Flight To Safety?
The dollar has been taking a beating on 'false promises' of any major fiscal reform from the Trump administration.
On July 18th, President Trump lacked the support of the U.S. Senate to pass any new measures on healthcare bill, in the U.S. At least, three Republicans along with the Democrat lawmakers have expressed opposition for any changes to the current "Obamacare".
Some investors have their doubts that the Trump Administration will be able to implement tax reform. This was the key component of their infrastructure spending proposals which should have been implemented within this year or early 2018.
Bitcoin prices have been able to benefit from the "return in risk aversion" in the markets on fresh catalysts. Bitcoin prices, plunged more than 25% over the weekend of July 17th. Bitcoin, lost $10 billion, in market cap due to the crash. On Monday morning, July 17th, the markets recovered 30-40%. There is grave concern about the potential transition on the Bitcoin block chain platform. On August 1st, Bitcoin improvement, proposal, 148 (BIP148), is intended to allow the Bitcoin network to scale more efficiently is scheduled to be activated. The majority of developers do not agree on this new proposal. Currently, 43% of bitcoin's mining power is seeking a new paradigm.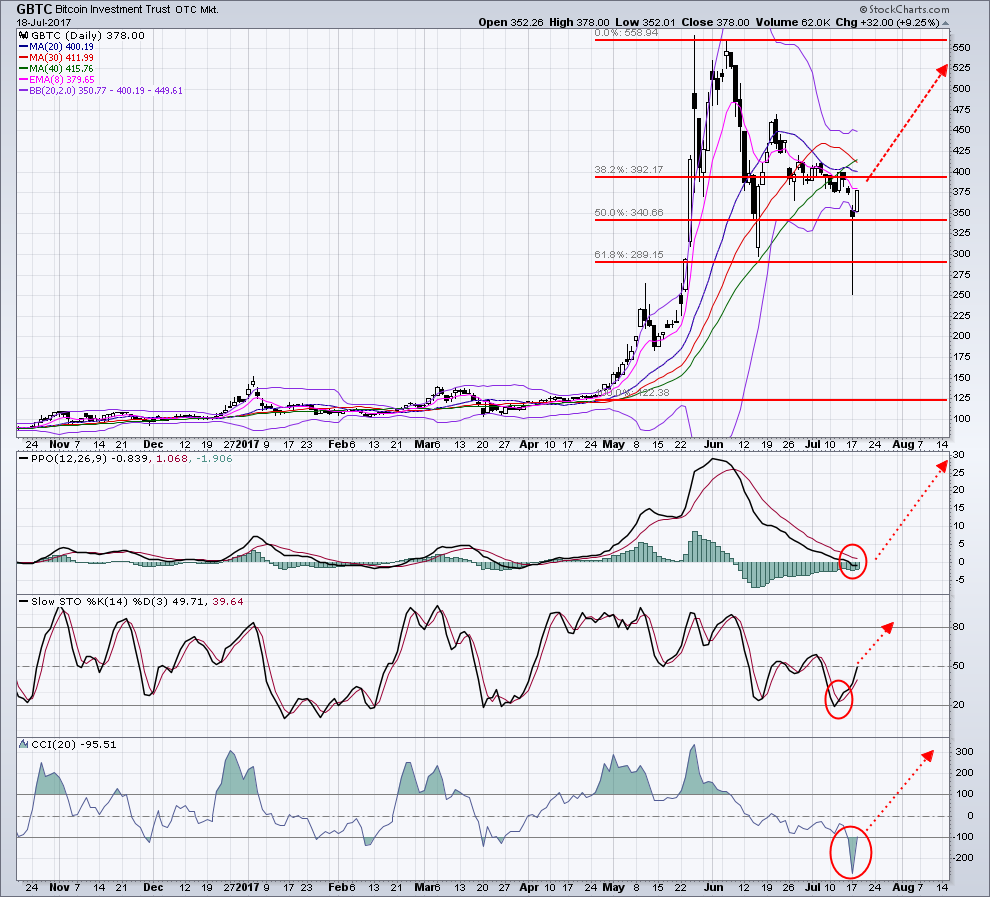 It is possible that Bitcoin could split into two or more separate crypto-currencies. Miners are reporting progress in solving 'hard fork issues' which is shoring up confidence in the industry, in total.
The Bitcoin Investment Trust Fund, (GBTC) is the instrument that is very active and tradable. I have put together three charts showing that it is currently at Fibonacci retracement level at 50% reflecting its' next potential support area.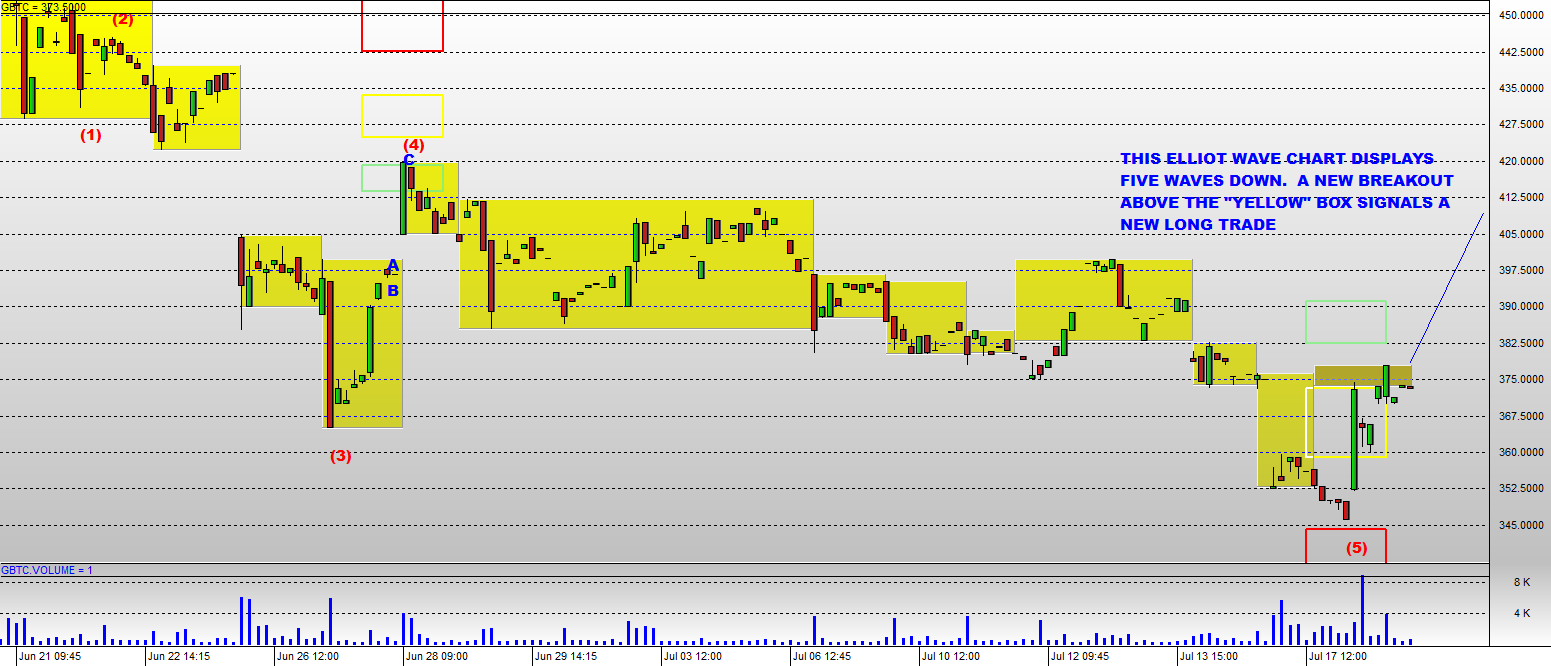 Disclosure: If you want to know where the market is headed each day and week, well in advance then be sure to join my Pre-Market Video Forecasting service which is: more