GBP/USD Outlook: Delta Strain Keeping The Pound Pressured Near 1.36
In the last two days, the number of daily recorded cases of the disease began to decline, and the day before yesterday, only 40k new cases were recorded. However, 40k is still a lot. And no one can guarantee that tomorrow, these figures will not creep up again. The British government itself gives practically no comments on the fourth "wave". Just yesterday, Chief Scientific Advisor Patrick Vallance said 60% of people admitted to hospital with complications are unvaccinated. Thus, the public should have concluded that all vaccinated Britons have nothing to fear from this statement.
However, other data suggest that even those Britons who received both doses of the vaccine are admitted to hospitals, and 90% of those newly infected have become infected with the "Indian strain." In addition, some media outlets accuse the British authorities of adjusting the real mortality data during the fourth "wave".
GBP/USD technical outlook: Hope of bullish reversal?
Technically, the pair is still bearish, but hope for bulls has emerged with the appearance of an up bar with a very high volume, rising from the 1.3570s area. This could be a dead cat bounce as the selling volume is much higher than the buying volume. The key moving averages are pointing south. However, a 50-pip bounce is still expected from here as the 20-period SMA can attract price towards itself.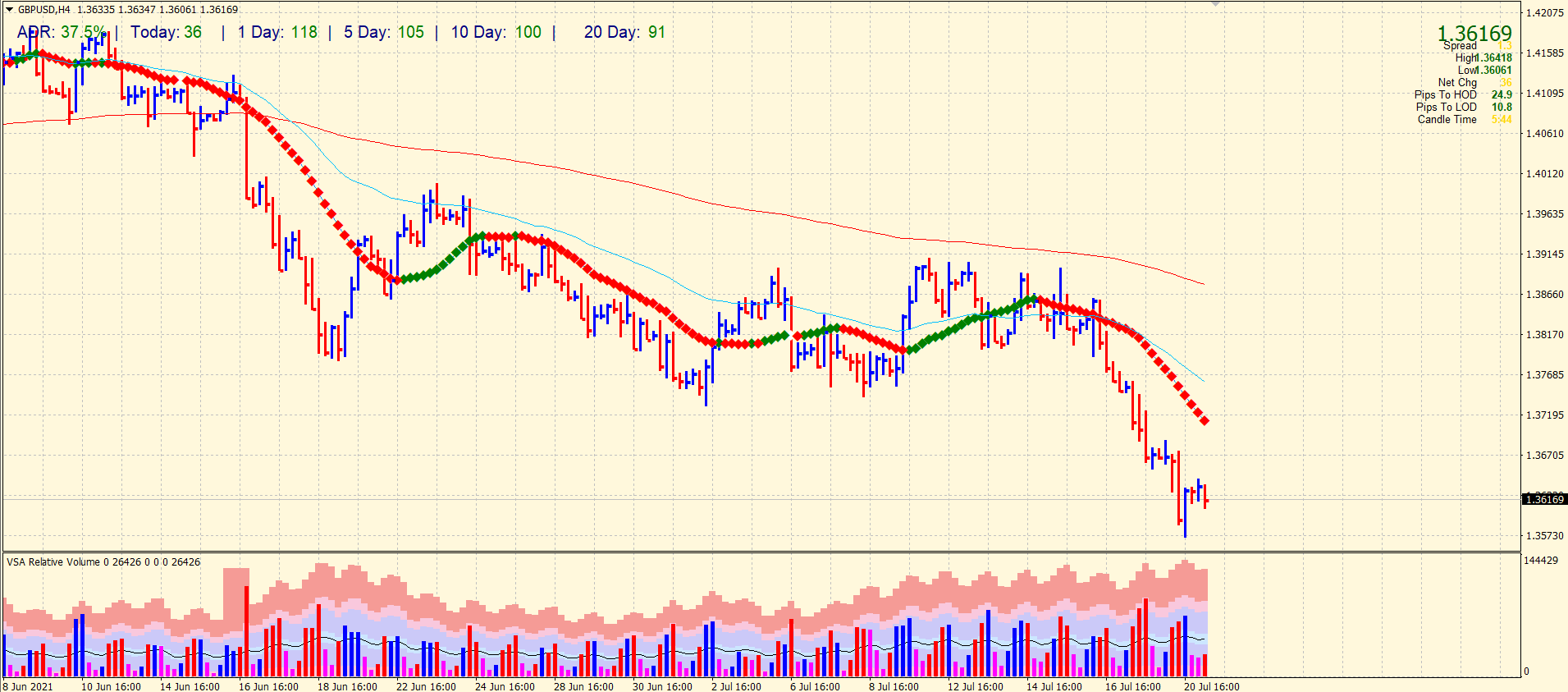 GBP/USD outlook on 4-hour chart
Disclaimer: Foreign exchange (Forex) trading carries a high level of risk and may not be suitable for all investors. The risk grows as the leverage is higher. Investment objectives, risk ...
more