FX Daily: Fed Dovishness Challenged By Brighter Outlook
Signs today that the Federal Reserve is shifting towards a more upbeat tone on the economic outlook may fuel speculation about some earlier-than-expected tapering.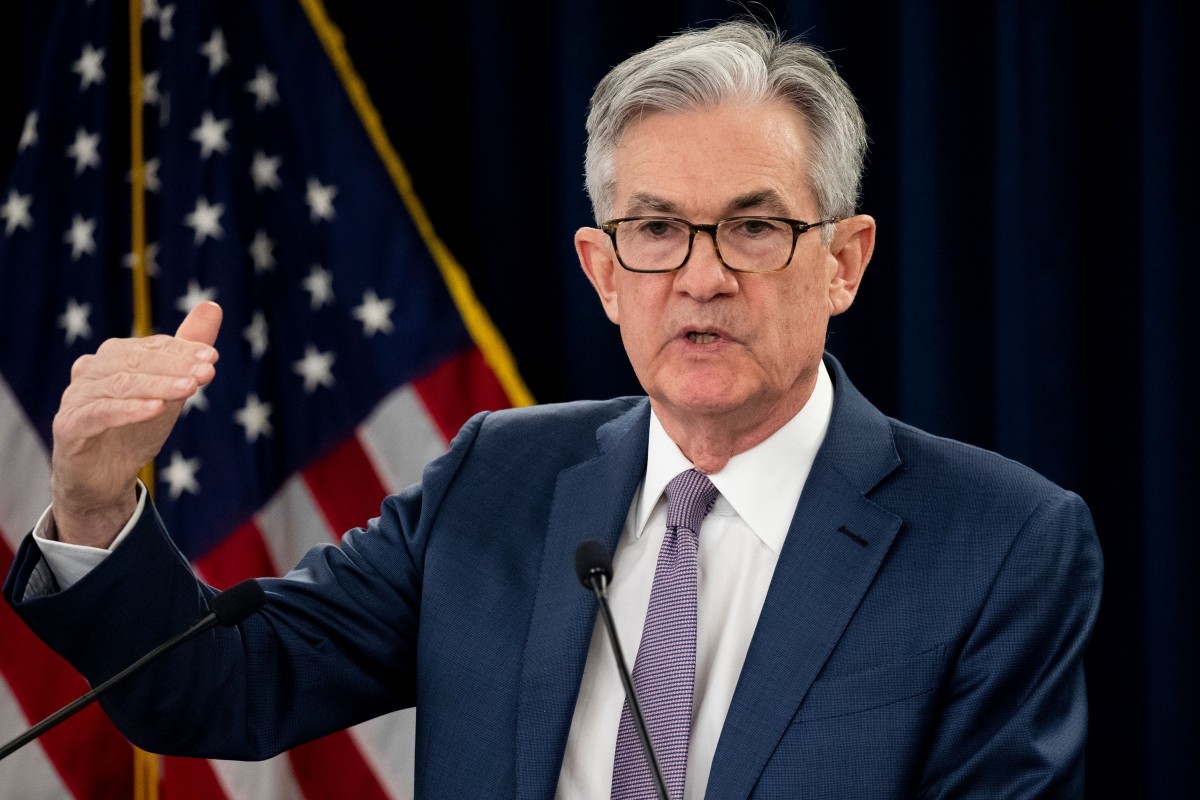 US Fed Chairman, Jerome Powell, announcing a cut in US rates
USD: Powell will try to keep tapering speculation muted
The Fed announces monetary policy today and we expect, in line with consensus, no changes in the policy stance, with both rates and QE set to be left unchanged (here is our economist's preview). Also, it is highly unlikely that the FOMC will tweak its lower-for-longer narrative. The market reaction will therefore be mostly driven by any signs that the Bank is shifting towards a more upbeat tone on the economic outlook on the back of vaccine developments and larger fiscal stimulus under the new administration (the IMF just upgraded its forecast for 2021 US growth to 5.1% from 3.1% in October). That may be enough to fuel some speculation of earlier-than-expected tapering, despite that we expect Chair Powell to keep the policy message firmly on the dovish side. Still, US yields may find some support and help the dollar (which is already pricing in Fed dovishness) recover from yesterday's grim session. Looking beyond the short term, unless we see a more tangible shift in the Fed's rhetoric (highly unlikely in the foreseeable future) the deteriorating US real rate is set to remain a key obstacle to any sustained dollar recovery.
EUR: Impact of Italy's political drama may remain muted
The much-anticipated resignation of Italian Prime Minister Giuseppe Conte started a period of multi-party talks that could lead to three scenarios: (a) a new government with Conte as PM thanks to new alliances in the parliament, (b) a new government without Conte, possibly with Silvio Berlusconi's Forza Italia joining the PD-5 Star coalition, or (c) early elections. The last option remains the least favorable for almost all parties involved in the negotiations, thus we still see an early vote as unlikely. That should keep the market reaction contained, with the 10y BTP-Bund spread staying under control and no clear risk-premia build-up in EUR/USD or EUR/CHF. The economic calendar in the eurozone is quiet today and the Fed should drive most market dynamics. As highlighted above, we could see the dollar inch up and EUR/USD could edge back below its 50-day moving average at 1.2132.
Disclaimer: This publication has been prepared by ING solely for information purposes irrespective of a particular user's means, financial situation or investment objectives. The information ...
more