Fed Chair Powell Maintains Cautious Outlook, Dollar Slightly Stronger
US yields and economic expectations have reacted strongly to the impending stimulus package. Yields on the 10yr Treasury rose as high as 2% in early February, hitting their highest levels since March 2020. Relatedly, 10yr inflation breakevens have risen to their highest levels since 2014, reflecting increasing expectations of higher inflation. Inflation has become a major theme amongst market commentators and politicians.
DXY 1 MINUTE CHART
(Click on image to enlarge)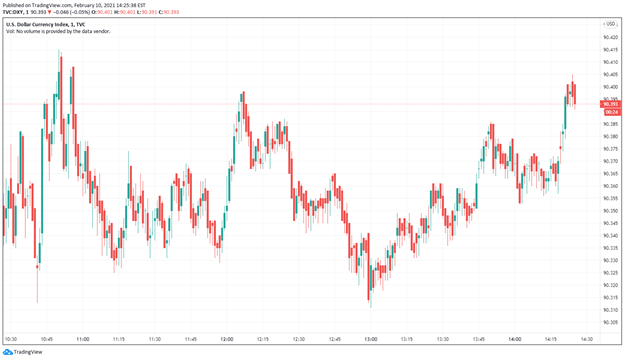 S&P 500 1 MIN CHART
(Click on image to enlarge)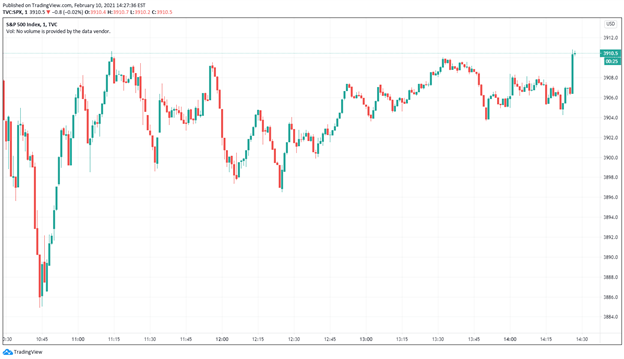 Disclosure: See the full disclosure for DailyFX here.