EUR/USD – Bullish Reversal Or A Flash In The Pan?
We mentioned that the Friday session would decide the fate of our short position in EUR/USD. We witnessed a rebound and our positions were automatically (and profitably) closed. What kind of action is warranted, is it time to consider opening a long position or not? What about the Japanese yen and the Canadian dollar?
Let's jump right into charts.
EUR/USD – Sizable Invalidation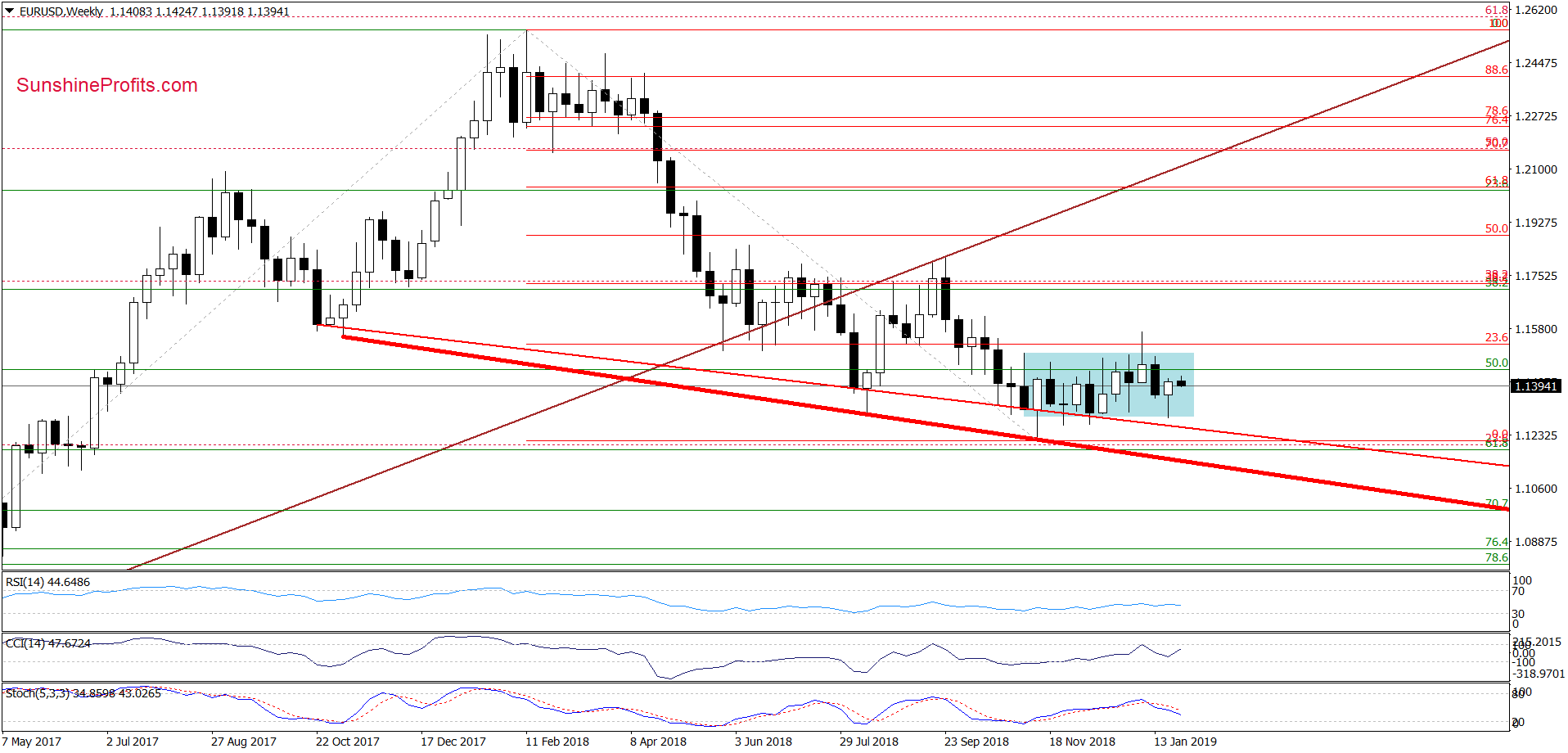 The weekly chart shows that the medium-term picture hasn't changed much as EUR/USD is still trading inside the blue sideways trend. The price action is compressed and attempts at breakouts and breakdowns in recent weeks have been short-lived. The indicators do not speak the same language as RSI does not indicate any presence of a trend and Stochastics still has a way to go and flash a buy signal. Only the CCI may have some bullish implications here, but we'll discuss that in greater detail below the following daily chart.
Let's move right to it.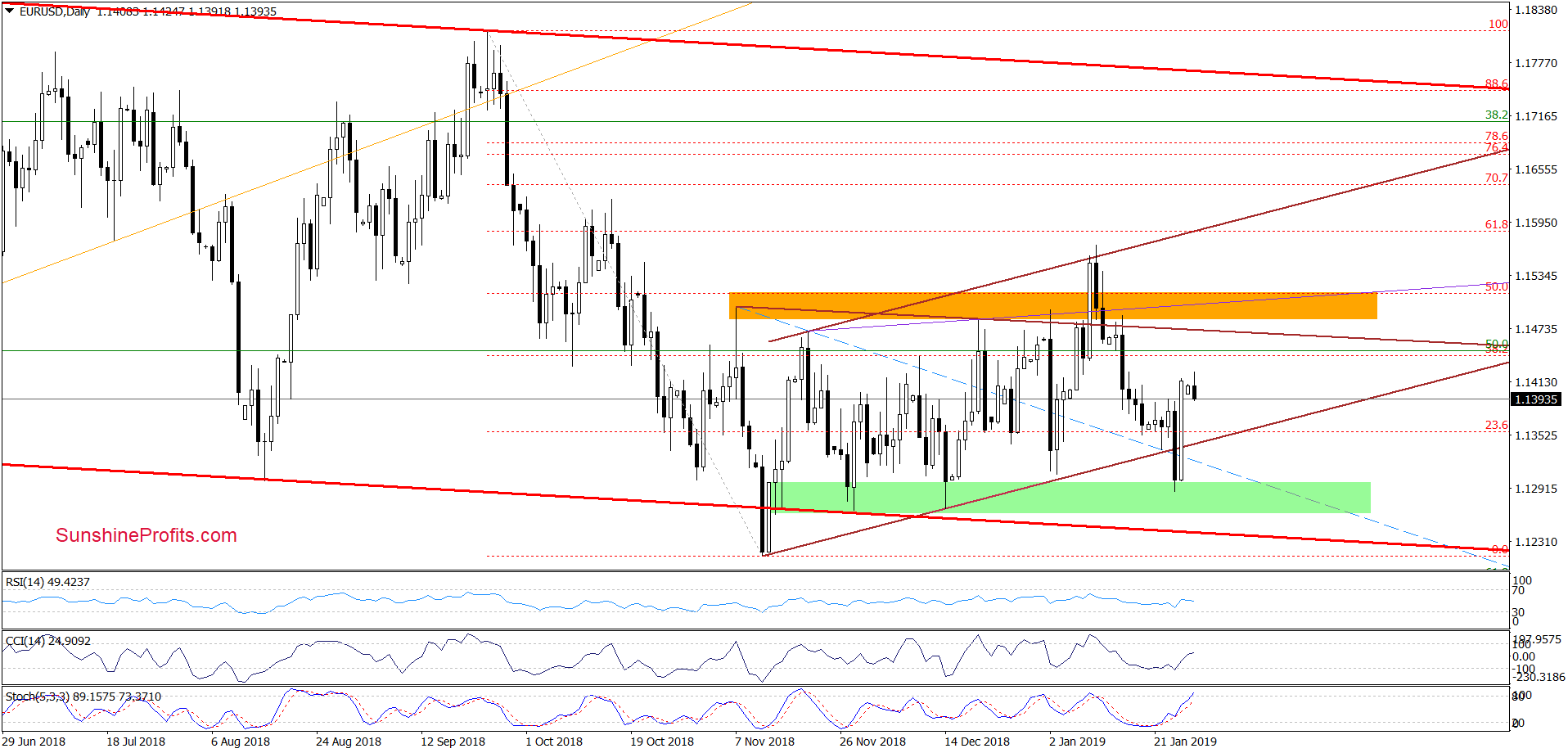 On Friday, EUR/USD moved sharply higher and invalidated the earlier breakdown under the lower border of the brown rising trend channel, which is a bullish development. In fact, it's too bullish for us to continue to hold the short EUR/USD position – the position was automatically and profitably closed at the pre-determined level (our subscribers were prepared in advance) and we decided not to re-open the position based on what we're seeing today.
Earlier today, the pair pulled back a bit, but the buy signals generated by the daily indicators remain on the cards, supporting the currency bulls and another upswing. Stochastics is showing a decent momentum with further room to grow and is not in a toppy position. Further, CCI has a potential to rise and RSI is far from levels previously marking local tops. Today's session will provide clues to whether we are seeing only a minor correction to Friday's bounce or not.
If the pro-growth scenario is indeed the case and the pair extends gains from the current levels, we'll likely see a test of first the upper border of the brown triangle, and possibly also the orange resistance zone in the coming days.