Caveat Emptor Or Buyer Beware This Morning For The GBP/USD Currency Future On Tradestation
(Click on image to enlarge)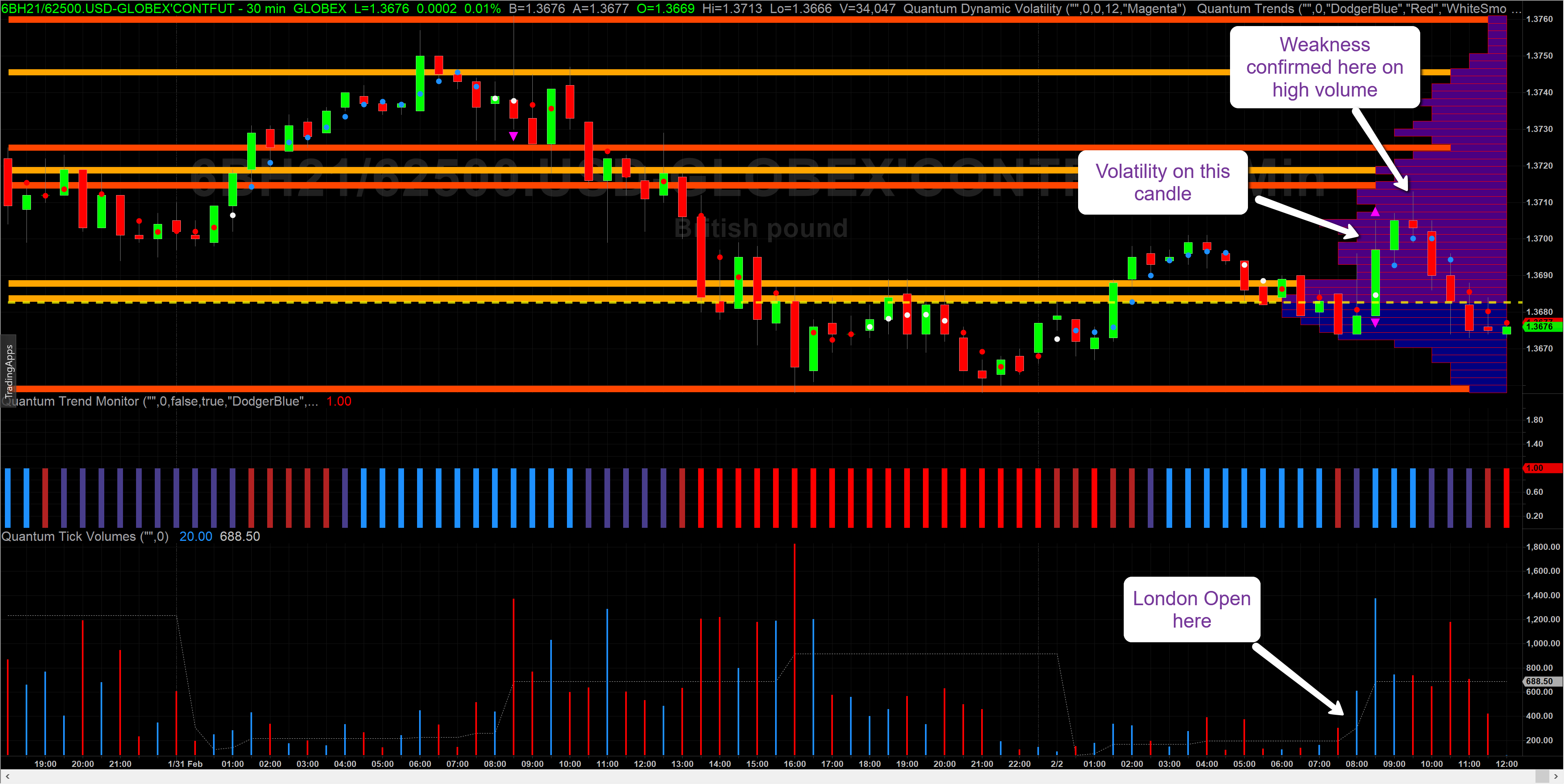 Once again it was a case of Caveat Emptor or buyer beware at the London open, as forex traders rushed in only to be trapped in the jaws of the reversal which snapped shut and all confirmed with both volume and indicators. In this case, it was the 30-minute chart for the 6B currency futures on the Tradestation platform using the Interactive Brokers live feed.
As we can see from the chart London opens, so volume increases which is what we would expect, and weakness is confirmed on the first candle of the session. Then comes the second candle on very high volume but in the rush higher the ATR-based volatility indicator is triggered at which point we expect one of two things to follow. Either a correction or a full reversal. The indicator triggers once the price action moves outside the average true range for the timeframe. The behavioral response of a fast-moving market is simple. It triggers the fear of missing out, or FOMO, so traders jump in. What then follows is the emotional squeeze as seen here and in this case, a reversal back to the volume point of control denoted with the yellow dashed line. And the candle which confirms the reversal is the shooting star candle on good volume as annotated on the chart, and is followed by heavy selling as the pair descend and revert to yesterday's congestion around the VPOC at 1.3682.
Disclaimer: Futures, stocks, and spot currency trading have large potential rewards, but also large potential risk. You must be aware of the risks and be willing to accept them in order to invest in ...
more