The Philanthropic Response To COVID-19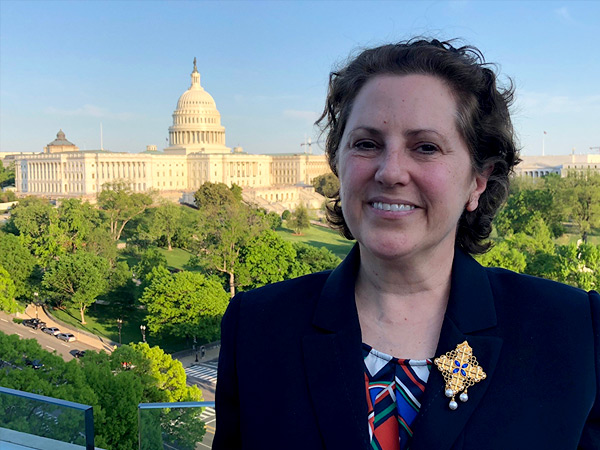 Image of Cynthia Campbell, Director of PD&R's International and Philanthropic Affairs Division.
During this difficult time, seeing the outpouring of support from philanthropy has been heartwarming. Although HUD provides a vital safety net of programs and assistance, philanthropy plays a much-needed role in helping to fill the gaps. Closing those funding and support gaps is especially critical as the nation responds to the COVID-19 pandemic. We have seen major philanthropies step in with substantial funding.
Citi Foundation (C) a previous recipient of the HUD Secretary's Award for Public-Philanthropic Partnerships, awarded $15 million to support coronavirus relief efforts worldwide. Some of these funds will support the United Nations Foundation and the World Health Organization's COVID-19 Solidarity Response Fund. Facebook (FB) is also supporting this effort with $20 million in funding. JP Morgan Chase (JPM), another previous HUD awardee, pledged $50 million to address public health needs, including $5 million for health care, food, and relief efforts.
Microsoft's (MSFT) Bill Gate, through the Bill and Melinda Gates Foundation,is providing up to $100 million to assist in detection, isolation, and treatment efforts; protect the at-risk population in Africa and South Asia; and accelerate the development of vaccines, drugs, and diagnostics. The Bill and Melinda Gates Foundation has been a philanthropic leader in this effort and will supply more funding as we move through this crisis. Jeff Bezos, chief executive officer of Amazon (AMZN), donated $100 million to Feeding America, which supports 200 food banks nationwide. This donation was the largest ever received by Feeding America. The Walmart Foundation (WMT) committed $25 million toward relief efforts, including $10 million for food banks, school meal programs, and nonprofits that serve low-income populations.
Local donors have been forthcoming as well. From large donors to local community foundations, philanthropy is stepping up to help support the coronavirus response. The Duke Endowment, based in North and South Carolina, provided a $2.5 million grant to the Central Carolina Community Foundation and the North Carolina Health Foundation. The Kellogg Foundation (K), based in Michigan, issued a $500,000 grant to the l United Way of the Battle Creek and Kalamazoo Region to support its COVID-19 Disaster Relief Fund. The Lilly Endowment is supporting 46 human services organizations in central Indiana with a $33.5 million grant fund.
Note: Guidance documents, except when based on statutory or regulatory authority or law, do not have the force and effect of law and are not meant to bind the public in any way. Guidance documents ...
more