Tesla Explodes Higher As Company Reports Blowout EPS, Even As CapEx Disappoints Again
Revenue as expected, was a disappointment, at $6.30BN, far below the estimate of $6.45 billion
But it was EPS that blew investors away, as Tesla reported a mindblowing EPS of $1.91, orders of magnitude above the 24c estimate.
Free cash flow was $342MM, also far above the estimate of $35.9 million
On the other hand, automotive gross margin was 22.8%, below the estimate of 25.0%
Capital expenditures also missed, and at just $385 million, it was far below the estimate of $562 million
For those who are shocked, you are not alone: the bottom line is that whereas consensus expected Tesla to report a net loss of $52MM, the company actually reported $342MM in non-GAAP income. Tesla explained that it was able to pull off this miraculous profit by making operating expenses the lowest since Model 3 production started. It also talked how cheap it was to build the Gigafactory 3 in China, roughly 65% cheaper than the Model 3 production system in the U.S., based on capex per unit of capacity.
As a result, the stock is soaring after hours, up 16% after hours and is set to post its biggest earnings-linked gain since last year's second quarter; the company impressed analysts with stronger-than-expected margins, positive cash flow and reaffirmed its expectation to turn a profit in the remaining quarters of that year. Then again, it has done all that before.
And while the results leave many questions unanswered, at least the company's new reporting format makes following the numbers somewhat easier: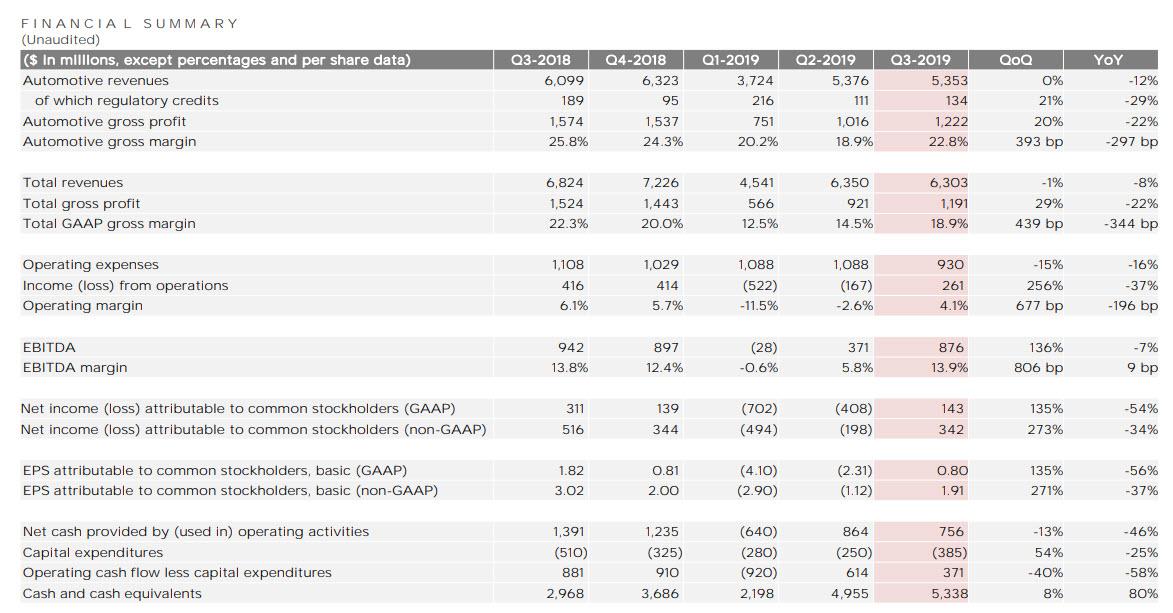 And visually, revenues - as noted above, this was the first Y/Y revenue decline since 2012: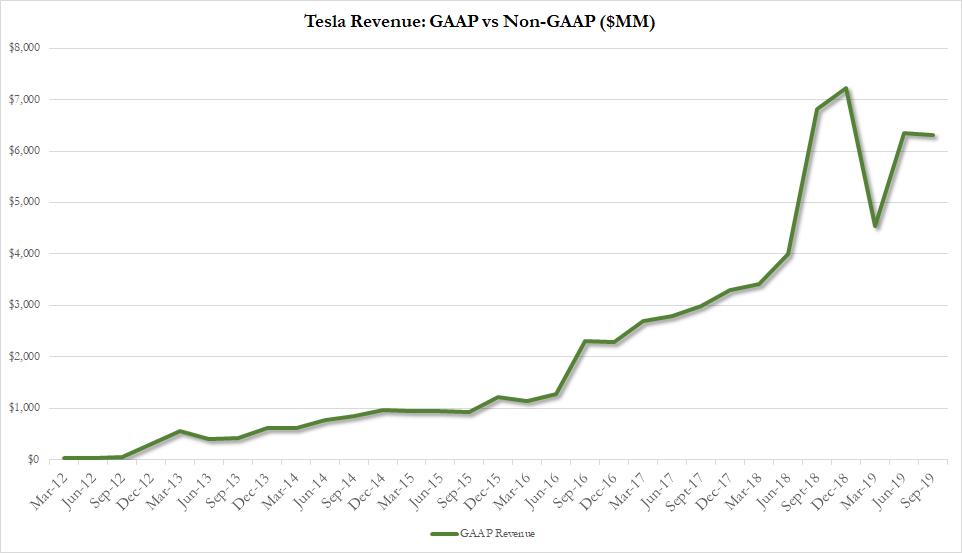 And EPS, which as the chart below shows, is absolutely bizarre and reeks of some truly impressive accounting gimmicks: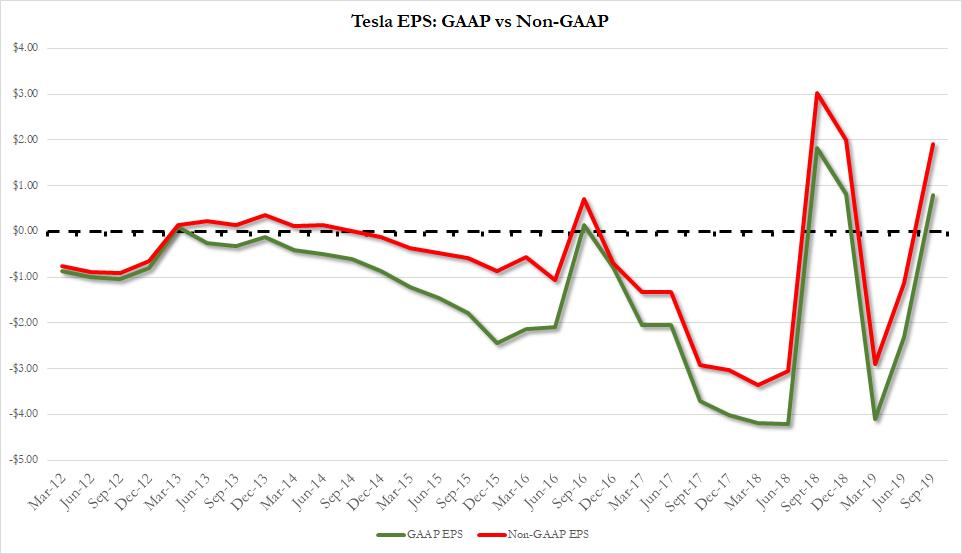 Speaking of the company's liquidity situation, TSLA's cash flow declined, and after Q2's dramatic rebound from the $920 million it burned in Q1, spiking to $614 million, it since shrank to $371MM, even as CapEx was only $371MM, nearly $200MM below the consensus estimate.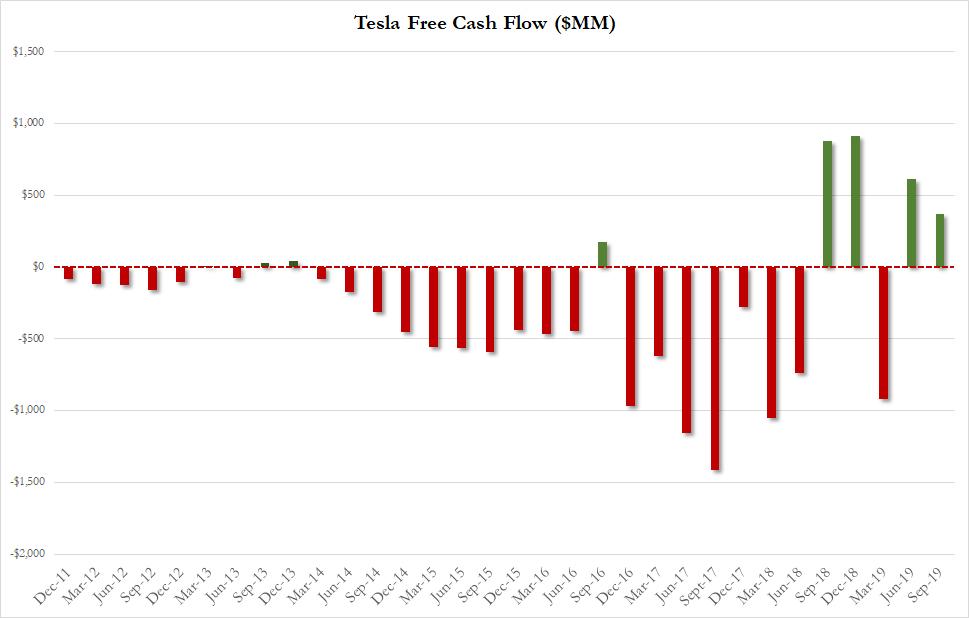 Regarding the company's cash flow, Tesla said quarter end cash and cash equivalents increased to $5.3B, driven by positive free cash flow of $371M.
Disclosure: Copyright ©2009-2019 ZeroHedge.com/ABC Media, LTD; All Rights Reserved. Zero Hedge is intended for Mature Audiences. Familiarize yourself with our legal and use policies every ...
more