"Queen's Gambit Capital" SPAC Shamelessly Names Itself After Trendy Netflix Movie
You know we might be heading toward peak SPAC hysteria when blank check companies start naming themselves after whatever trend is being talked about in the news that day - even Netflix movies.
Which is why the reaction from social media this week was off the charts when it was announced that "Queen's Gambit Growth Capital" was looking to raise $225 million for its blank check company. The company appears to be named after the incredibly successful Netflix series called "The Queen's Gambit", which has received great reviews and reached a record 62 million households during its first 28 days on the streaming service.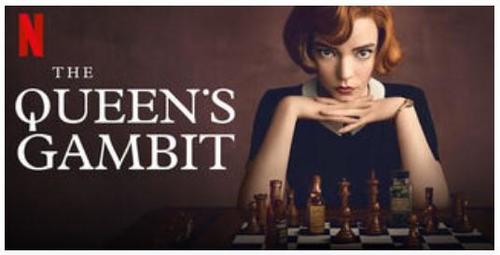 The company's S-1 lists its address as 55 Hudson Yards, 44th Floor, New York, NY. The blank check company's CEO is listed as Victoria Grace and the company is described as "a blank check company newly incorporated as a Cayman Islands exempted company for the purpose of effecting a merger, amalgamation, share exchange, asset acquisition, share purchase, reorganization or similar business combination with one or more businesses or entities, which we refer to throughout this prospectus as our initial business combination."
So far, it hasn't found a business target to merge with, its S-1 says - and yes, it is an actual entity registered with the SEC.
The response to the name on social media was raucous:
Disclaimer: Copyright ©2009-2021 ZeroHedge.com/ABC Media, LTD; All Rights Reserved. Zero Hedge is intended for Mature Audiences. Familiarize yourself with our legal and use policies every time ...
more