Q2 Earnings Update: Bluebird Bio (BLUE) And Regeneron (REGN)
Q2 Earnings Updates: BLUE,REGN
Regeneron Pharmaceuticals (REGN) soared 7% to $397 on earnings beat with adjusted EPS of $5.45. U.S.Eyelea sales grew 8% to $992M and global sales grew 13% to $1.66B. Eczema drug Dupixent grew to $209M. Regeneron recently hit its low for the year just this past May below $300!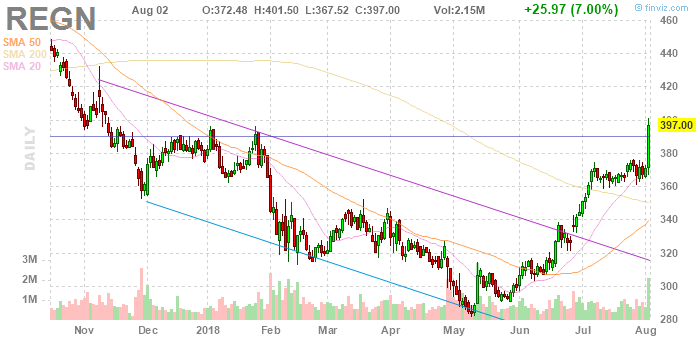 Back in early April "Busted Biotech Stocks" we suggested buying the biggest large cap losers for the long term; BIIB at $265 and REGN at $327.
Bluebird Bio (BLUE) was up 0.79% to $156.60 despite losses and lagging revenue. The company has $1.46B in cash to fund its transformative, breakthrough lentiviral gene therapies including Lenti-D.