WTI Hits $50 As OPEC Agrees On Modest Output Increase For Russia, Kazakhstan
Amid winks, nods, and rumors, WTI Crude futures have just surged back above $50 for the first time since February after OPEC+ appears to have agreed on a small crude output hike in February.
As Reza Zandi reports, OPEC+ will increase the current level of production by only 75 thousand bpd instead of 500 thousand bpd.
It appears that the increase will apply to Russia and Kazakhstan.
(Click on image to enlarge)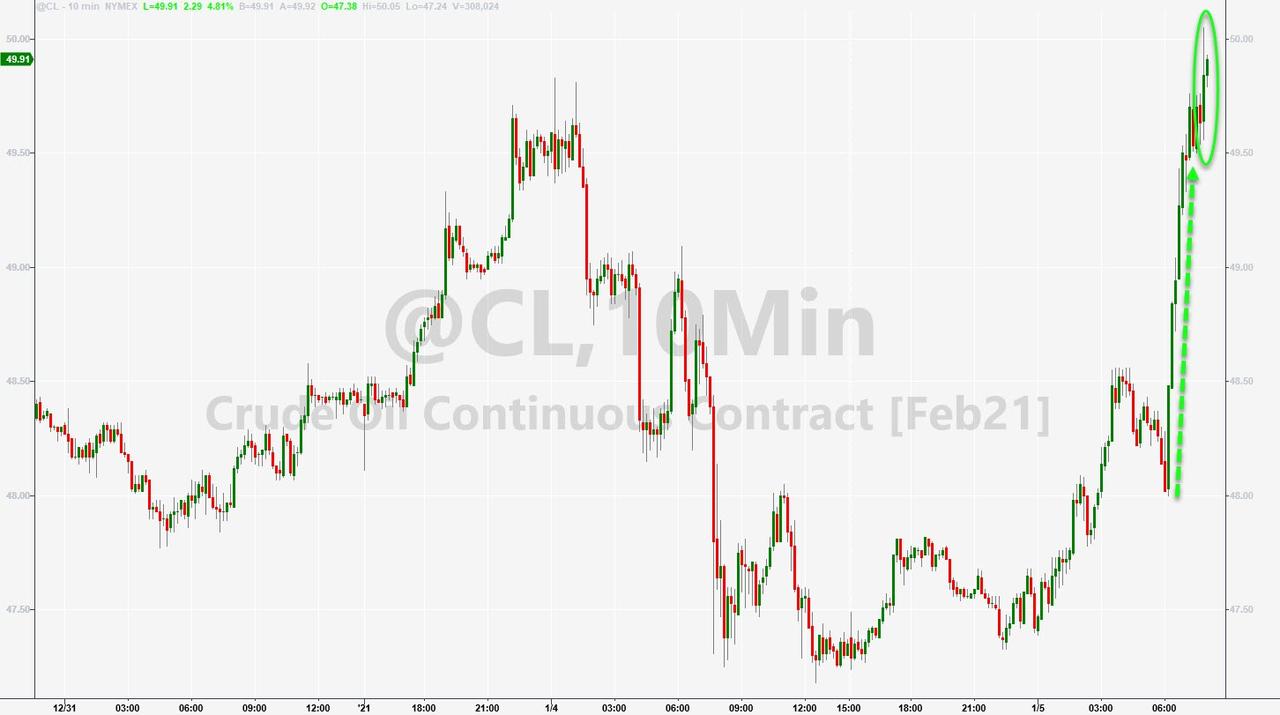 Additionally, delegates claim that the Saudis plan to make voluntary output cuts in February, which is quite a shocking signal of The Kingdom's determination to "re-balance" the oil market.
Bloomberg's Javier Blas reports that Saudi Arabia has not disclosed to other OPEC+ countries the size of its voluntary output cut - and we must emphasize, this is so far an offer. Riyadh has yet to announce it formally.
Saudi Energy Minister Prince Abdulaziz bin Salman may use the OPEC+ press conference to confirm the plan, and disclose the volume.
This is about as 'best case scenario' as we can imagine for this meeting.
Disclaimer: Copyright ©2009-2021 ZeroHedge.com/ABC Media, LTD; All Rights Reserved. Zero Hedge is intended for Mature Audiences. Familiarize yourself with our legal and use policies every time ...
more