Will Precious Metals Investors Get The Last Laugh?
Financial markets have become a complete joke. From GameStop to Dogecoin to non-fungible tokens (NFTs), a plethora of assets have been pushed to laughable heights with the help of the Federal Reserve's funny money.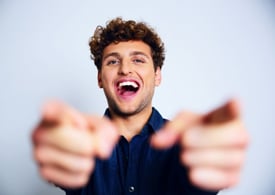 Just about everyone, except for stone-faced Fed officials, seems to be in on the joke.
Dogecoin promoter and billionaire Tesla founder Elon Musk poked fun at cryptocurrencies and the U.S. dollar itself during his hosting duties last weekend on Saturday Night Live.
During the "Weekend Update" segment, Musk appeared in character as a cryptocurrency guru. He admitted Dogecoin began as a joke.
"What is Dogecoin?" Musk was repeatedly asked. The punchline was that any answer he gave failed to explain what it actually is.
Whatever it is, Dogecoin climbed to over $80 billion in value after a crazy 130-fold rise this year ahead of Musk's SNL gig.
"It's a hustle," Musk finally confessed, after quipping that Dogecoin is "about as real" as the U.S. dollar.
He has a point. Neither dollars nor Dogecoins have any tangible backing. Their value is essentially made up.
Musk's SNL bit caused the Dogecoin market to swing wildly, with the cryptocurrency suffering a Saturday night mini-crash. So far, it hasn't fully recovered from it.
Why would anyone put serious money into a joke of a cryptocurrency that literally moves based on comedy sketches?
Speculators are free to speculate on anything for any reason, of course. But they should be aware that what they are speculating on lacks even scarcity value. There are currently over 120 billion Dogecoin units in circulation and, unlike with Bitcoin, that supply is set to expand in perpetuity.
Investors who view protecting themselves from inflation as no laughing matter are buying assets with more solid fundamentals.
Physical precious metals represent sound money – the ultimate alternative to digital and fiat profusions.
Disclaimer: Money Metals Exchange and its staff do not act as personal investment advisors. Nor do we advise about or advocate the purchase or sale of any regulated security, listed on any ...
more