Will Biden's Executive Blitzkrieg Defeat Gold?
A new sheriff is in town, and he's making some rearrangements. Will the new order of things support the price of gold?
What a blitzkrieg! Joe Biden certainly wastes no time in signing executive orders. Since inauguration, he introduced several policies, including mandating masks on federal property, in airports, and on certain public transportation, and the end of a travel bank on some countries. Biden also terminated the construction of the wall at the Mexican border, halted the withdrawal from the WHO, and placed the U.S. back on the path to rejoining the Paris climate accord.
We're seeing a reversal of many of Trump's policies. The new President's actions shouldn't materially affect the gold market, but if they manage to restore widespread confidence in the U.S. government, they could limit the safe-haven demand for gold.
Biden also modified the government's stance on the epidemic in the U.S., treating it very seriously. He undertook several executive actions intended to speed up the production of COVID-19 supplies, thereby increasing testing capacity, and hopefully reducing the spread of the coronavirus. Biden also started a "100 days mask challenge", urging Americans to wear masks, and announced a "National Strategy for COVID-19 Response and Pandemic Preparedness", arguing that "America deserves a response to the COVID-19 pandemic that is driven by science, data, and public health — not politics".
All these actions show that combatting the pandemic will be Biden's priority and that he intends to deliver a more centralized federal response to the epidemiological threat. It's high time! As the charts below show, the coronavirus has already infected almost 25 million Americans while killing more than 400,000.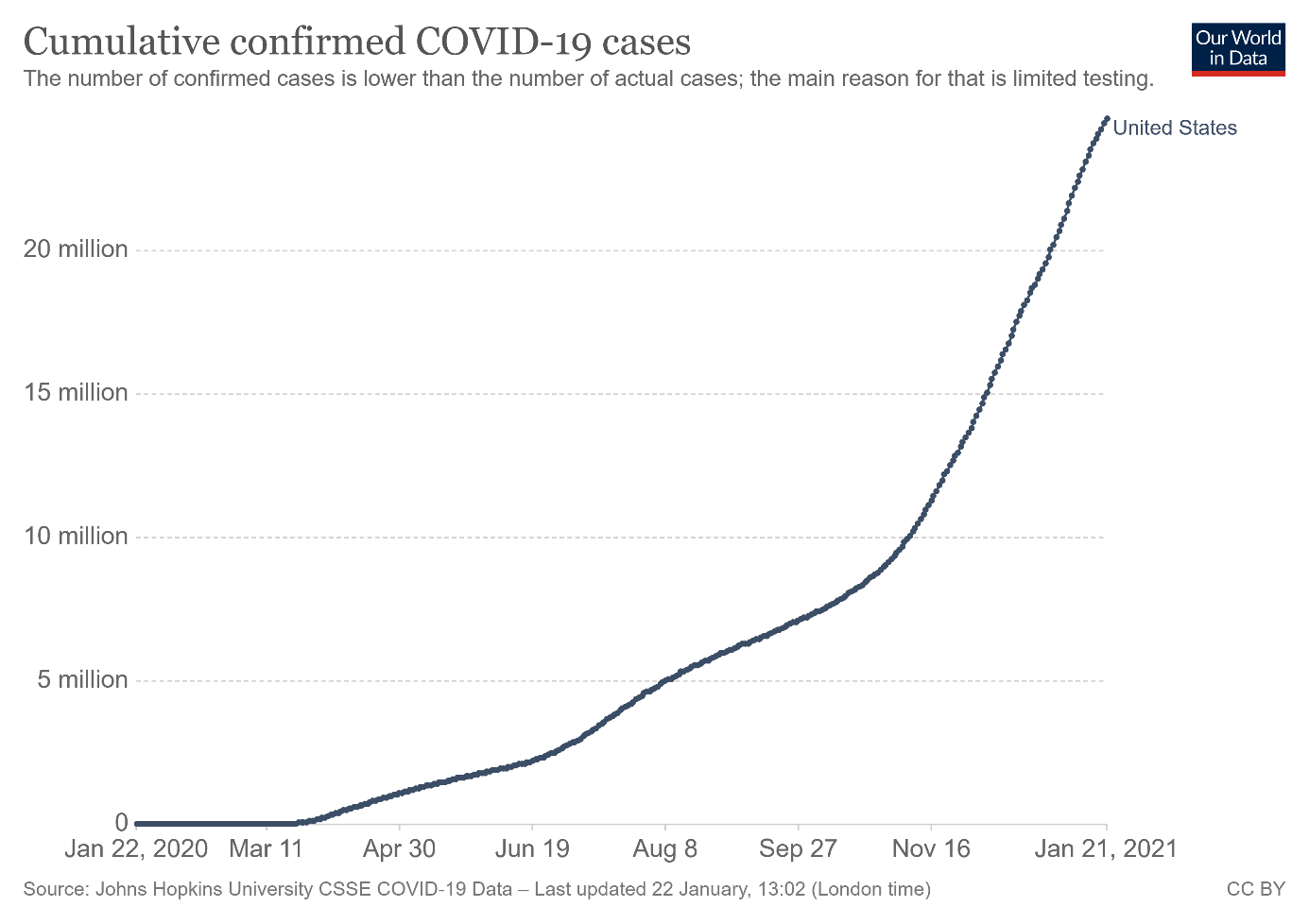 Figure 1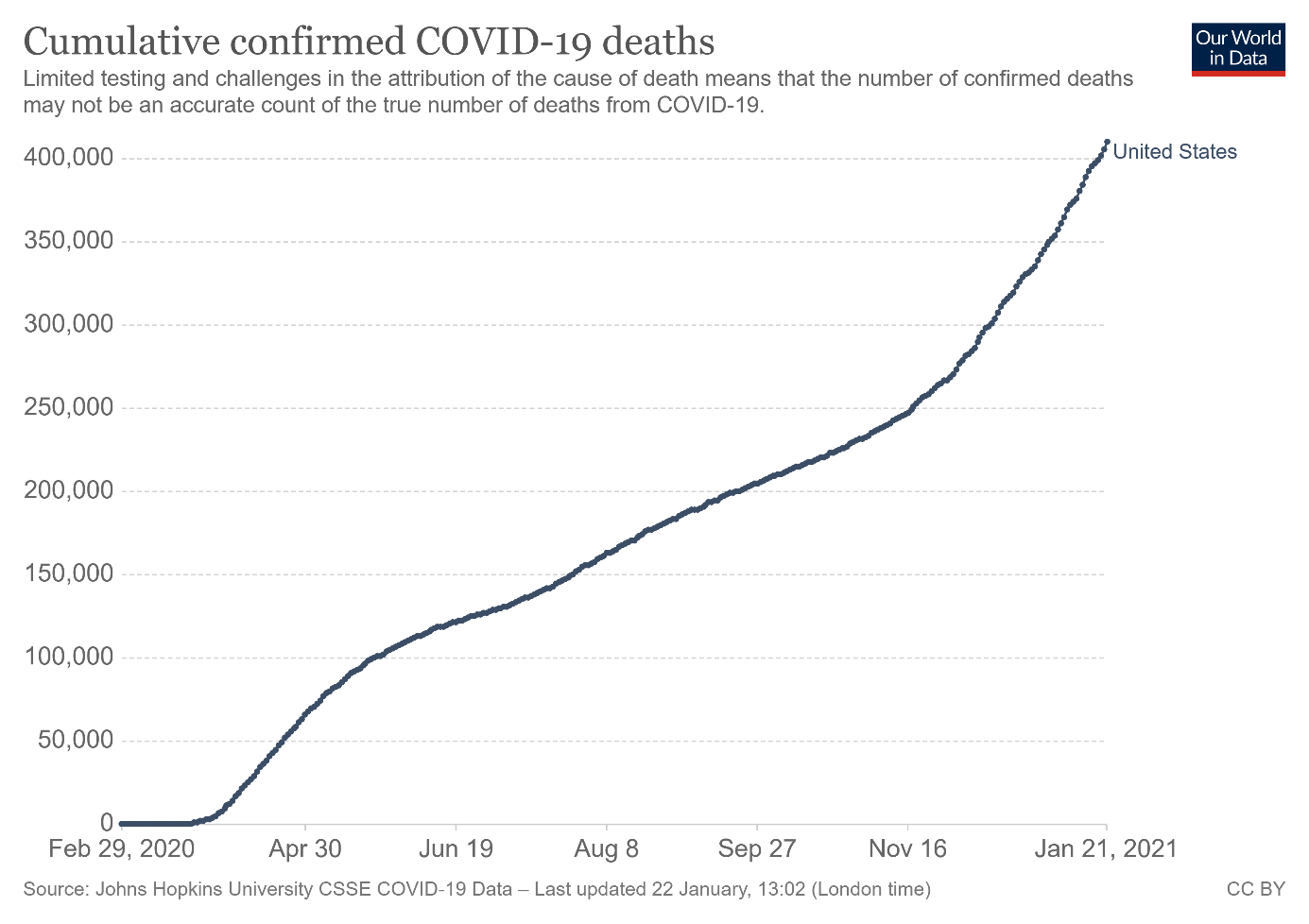 Figure 2
The U.S. equity markets welcomed Biden's actions by reaching new record highs. However, these gains and increased risk appetite among investors didn't prevent the modest jump in gold prices in the aftermath of the inauguration. As the chart below shows, the price of the yellow metal increased to above $1,860 on Thursday (Jan. 21).
If you enjoyed today's free gold report, we invite you to check out our premium services. We provide much more ...
more