Which Pullbacks Work Best In Strong Trends?
Woah, what a fantastic start to the week!
Just like we anticipated last week, the day after Non-Farm Payrolls was filled with some amazing opportunities today…
But now that today is over, where's the best place to sell pullbacks tomorrow?
Strong trends can be tricky – sometimes all you get a shallow pullback, while other times the pullback is huge! Which pullbacks work best in these strong trends?
E-Mini S&P (ES):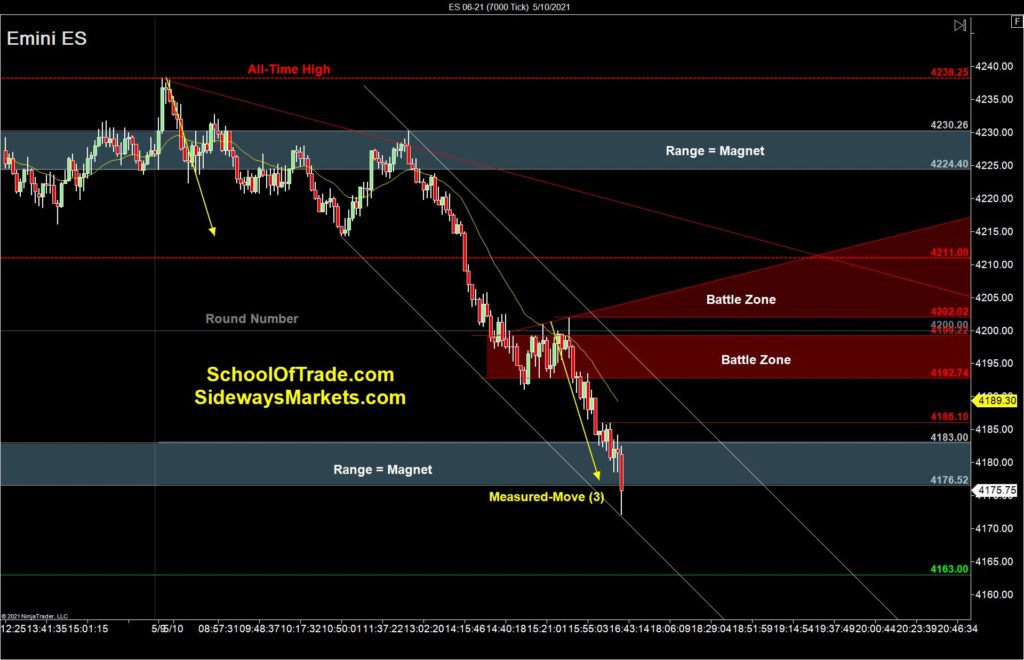 E-Mini Keys to Success:
The day began with buyers trying to buy below the range from late last week, but they eventually failed and price collapsed and completed a triple measured-move for the bears.
Sellers would love to short the bounces off these lows, while the buyers have to stay patient until momentum changes back going higher.
Best Trades for Tomorrow:
[UP] – buyer failure & bull traps to sell (or) 123-Reversal to buy
[DOWN] – 2-try trap to sell
[SIDEWAYS] – wait for the new range, then sell above it with buyer failures
E-Mini Nasdaq (NQ):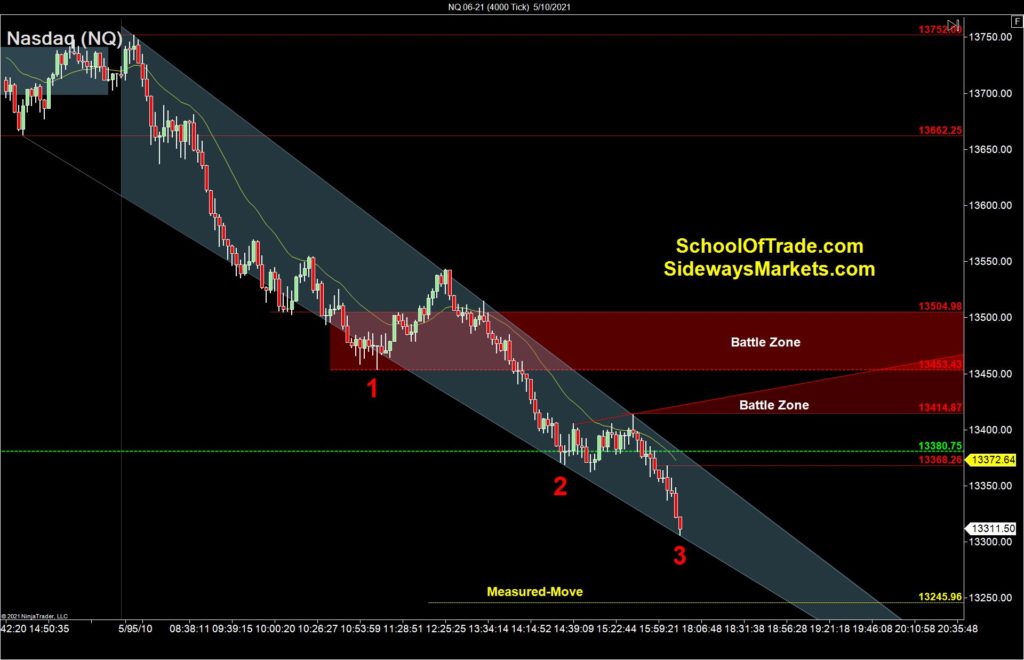 Nasdaq Keys to Success:
Bears took control shortly after today's session began and never took the foot off the gas pedal until the closing bell, leaving prices sitting on their lows going into tomorrow morning.
Strong moves like these often result in a 'range day' the following day, so we'll be watching for that overnight.
Sellers will be waiting to sell the bounces off these lows, looking for entries using resistance levels overhead, while buyers will have to stay patient for a 123-Reversal and a change of momentum to the upside.
Best Trades for Tomorrow:
[UP] – bull traps & buyer failures to sell (or) 123-Reversal to buy
[DOWN] – 2-try trap to sell
[SIDEWAYS] – sit on hands, wait to sell at resistance levels above the new range.
Gold Futures (GC):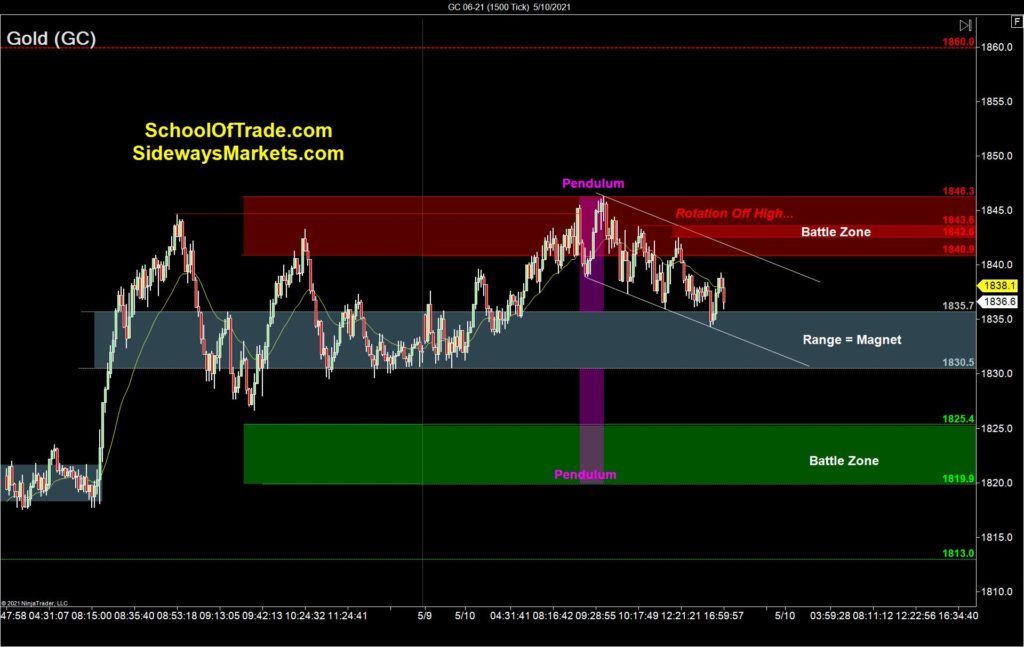 Gold Keys to Success:
Buyers tried to break out of last week's range but after trying twice they appear to be failing with a rotation off the high of this range.
Sellers will be looking for ways to get short above the range before we complete the 'pendulum swing' back to the opposite side.
Buyers don't have any momentum, and the highs of this range aren't easy to buy, so it's best to wait for a 123-breakout to confirm the next leg higher.
Disclaimer: Join our Free Trading Course. Joseph James, SchoolOfTrade.com and United Business Servicing, Inc. are not registered investment or ...
more