Which Is Better, Breakouts Or Reversals?
(Video length 00:42:15)
Love these ranges we're seeing this week!
Ranges act like magnets, and all (3) of our favorite markets have ranges right in the middle of their charts tonight…
That makes our job easy for tomorrow; we're focused on reversals back and forth off the highs and lows, keeping our eyes open for breakout opportunities…
Breakout opportunities? Reversals? Let me show you where to look and how to trigger the best entries. I got you covered in tonight's video.
E-Mini S&P (ES):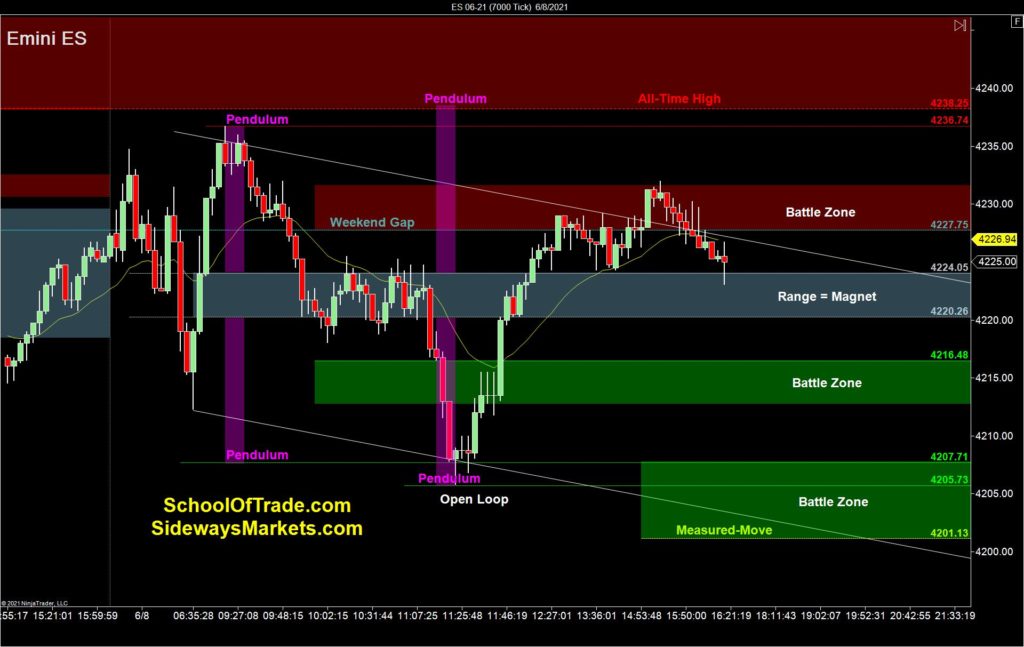 E-Mini Keys to Success:
The wide range from yesterday gave us exactly what we expected; volatility back and forth from top to bottom of the trading-range.
Buyers had their chance to buy the lows multiple times today, but they never got back to new highs, suggesting a strong leg lower is most likely tomorrow morning.
Buyers don't have much to work with tonight unless they get back to the range lows, or get a breakout to new highs.
Sellers have all the options; selling the high of the range, and the rotation back to the lows.
Best Trades for Tomorrow:
Range = failures, rotation, and breakouts.
Sell the buyer failure above the range
Sell the trap as price runs lower
Buy the lows of the range using a seller failure
Buy new highs with a 123-breakout
E-Mini Nasdaq (NQ):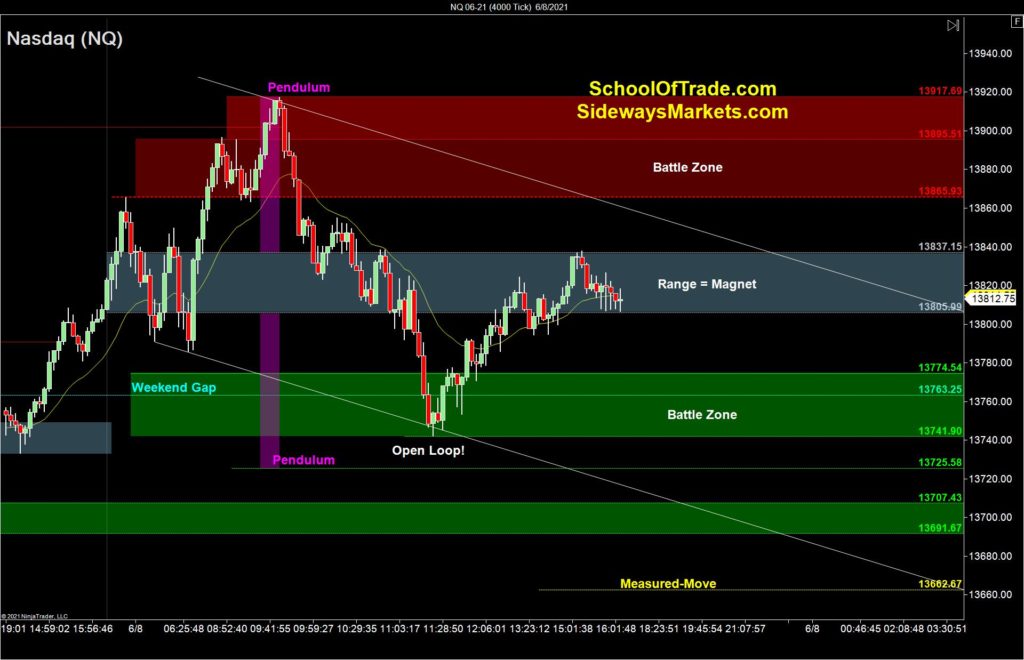 Nasdaq Keys to Success:
The buyers made a great effort, but after failing to hold the highs, momentum has now changed back to the bears with a strong move lower, leaving an open-loop that will want to be closed tomorrow morning.
Sellers have all the momentum, and they'll be looking for short on the way to completing their pendulum-swing around the low of the range.
Buyers will need to either buy the range lows, or wait for a breakout going higher.
Best Trades for Tomorrow:
Range = failures, rotation, breakouts
Sell buyer failures above the range
Sell with traps as price runs lower.
Buy the bull breakout to new highs
Buy the lows of the range with seller failures.
Disclaimer: Join our Free Trading Course. Joseph James, SchoolOfTrade.com and United Business Servicing, Inc. are not registered investment or ...
more