Where Gold Goes…Silver Follows
I always like to follow up any analysis of gold with that of silver, so here it is, and as always gold and silver are comfortable bedfellows, and where one goes, the other is sure to follow. And as with gold, silver received a significant boost yesterday in its rally higher and continuation of the bullish sentiment of December and closing with an up candle, albeit with a wick to the upper body which is where the problem lies for the industrial metal. As we can see from the chart there is a strong area of resistance ahead and once again denoted with the red dashed line of the accumulation and distribution indicator. This price level at $27.70 per ounce is one that has caused problems in the past, most notably in September last year causing the price to fail and retrace strongly. This level was tested yesterday and is once again being tested today in early trading, confirming its significance. There is also a further significant level that needs to be breached and that's the high of the volatility candle of the 21st December.
So an important few days ahead for the metal, but if these levels are breached it opens the way for further gains in 2021 and on towards the $30 per ounce which was the peak last year. And like gold, with the volume histogram falling away as we move higher, this should provide a smooth path with little in the way of volume to act as resistance.
(Click on image to enlarge)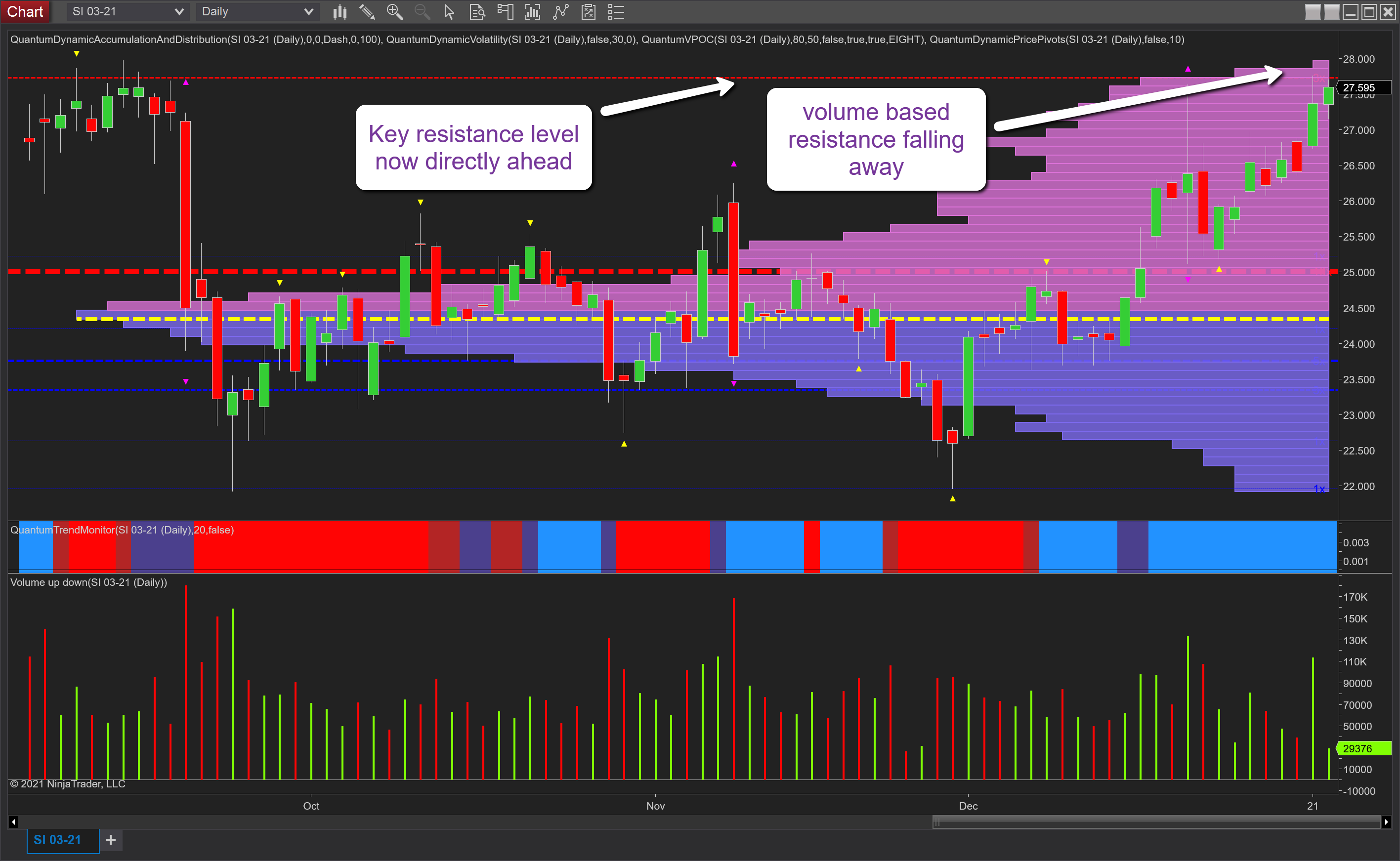 Disclaimer: Futures, stocks, and spot currency trading have large potential rewards, but also large potential risk. You must be aware of the risks and be willing to accept them in order to invest in ...
more