Trading 'Reaction' Thursday – Let's Finish This!
(Video length 00:46:01)
We did it! We survived the FOMC Announcement this afternoon, which means tomorrow is "Reaction Thursday", one of my favorite trading days of the month…
With today's major news out of the way and the end-of-month on the horizon, we should see a nice uptick in volatility (and trading opportunities) going into the next couple of days. I'm excited for tomorrow morning – here's my plan of attack…
E-Mini S&P (ES):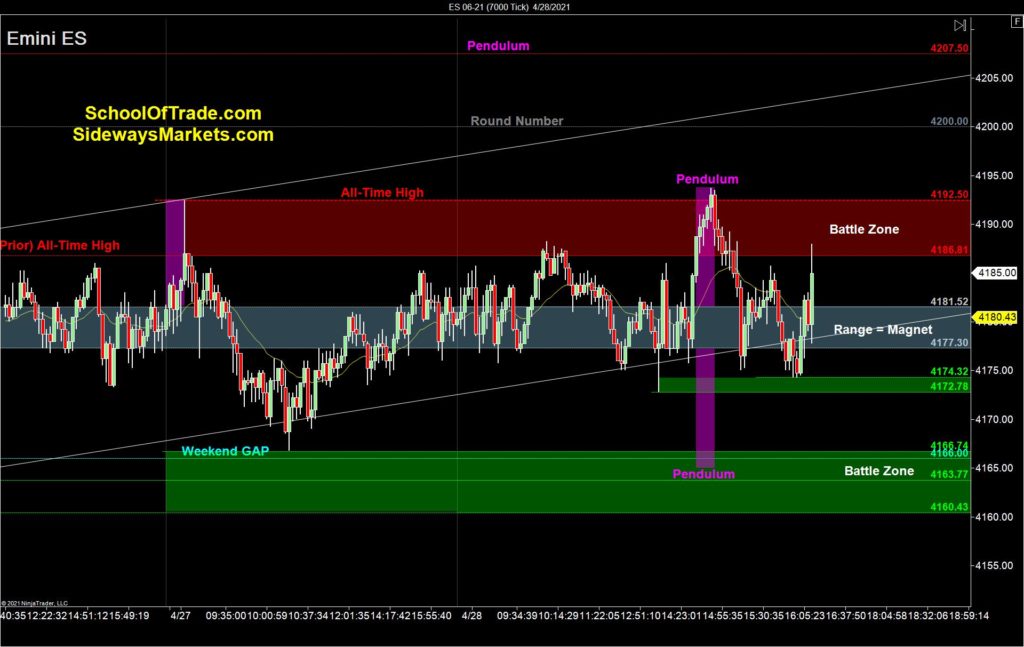 E-Mini Keys to Success:
We're still trading inside the weekly trading-range and buyers have been patiently waiting for their chance to "buy the dip" below the lows.
Buyers will be looking for buying opportunities below the range at support levels such as 'pendulum swing' tomorrow morning
Sellers don't have any momentum so they need to wait for a 123-Reversal to try to short the highs with reversal setups.
Best Trades for Tomorrow:
[UP] – 123-breakout to buy (or) nested failure to sell
[DOWN] – seller failure to buy (or) 123-Reversal to sell
[SIDEWAYS] – stay patient, wait for a breakout
E-Mini Nasdaq (NQ):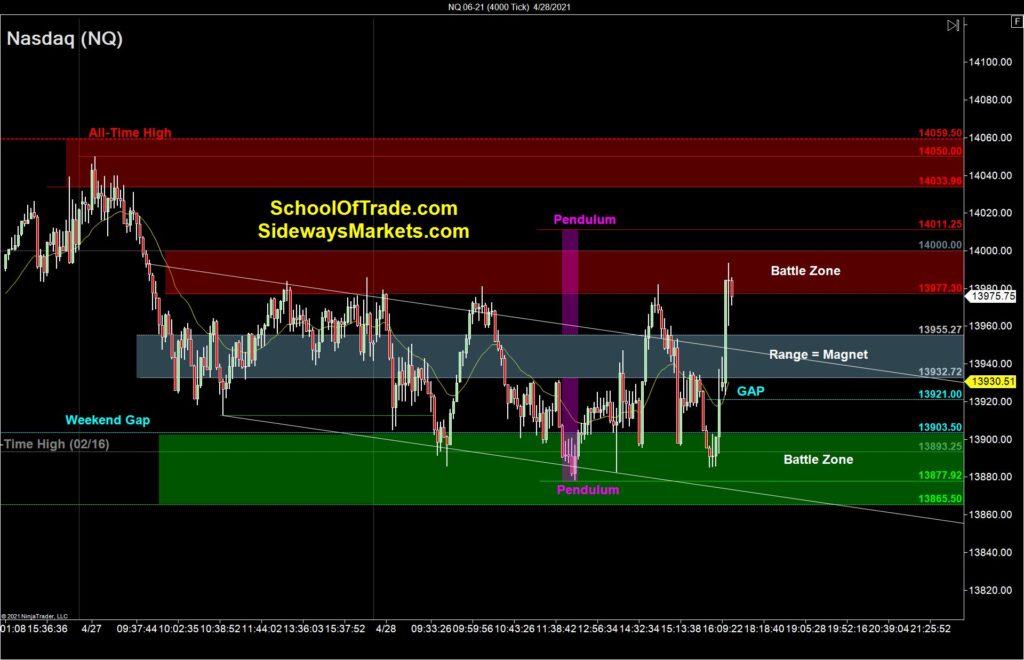 Nasdaq Keys to Success:
Buyers have been "buying the dip" each time price creeps lower, but they haven't been able to crack through recent highs because sellers keep holding them back.
We now see a bearish spike and channel forming in the chart, signaling more sell pressure up near the "base" of that channel.
Bears will continue selling the pops, hoping one of them will drop
Buyers will keep buying the dips below the range, looking for a pop through the highs for a retest of all-time highs.
Best Trades for Tomorrow:
[UP] – nested failure to sell (or) 2-try trap to buy
[DOWN] – nested failure to buy (or) 123-breakout to sell
[SIDEWAYS] – sit on hands, wait for a breakout
Gold Futures (GC):
Disclaimer: Join our Free Trading Course. Joseph James, SchoolOfTrade.com and United Business Servicing, Inc. are not registered investment or ...
more