Trading Energy ETFs In Foreign Currencies: What To Focus On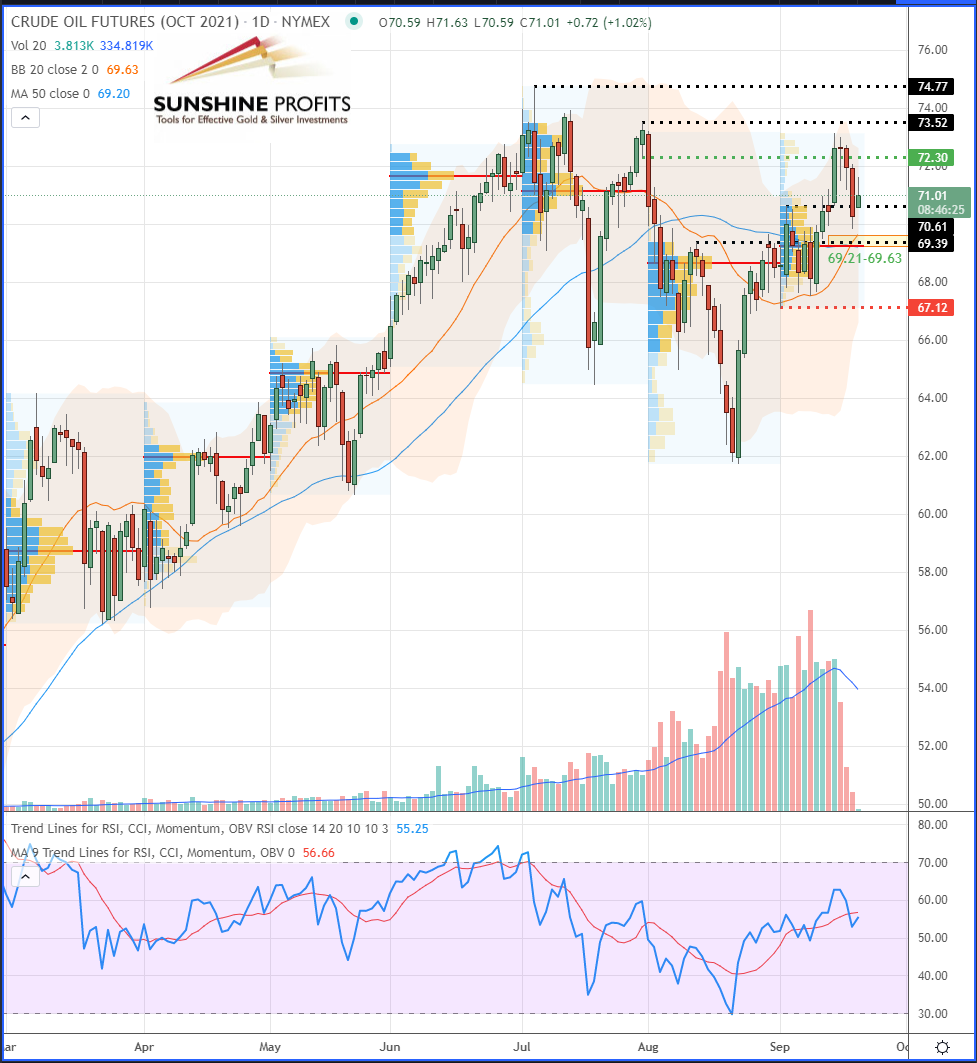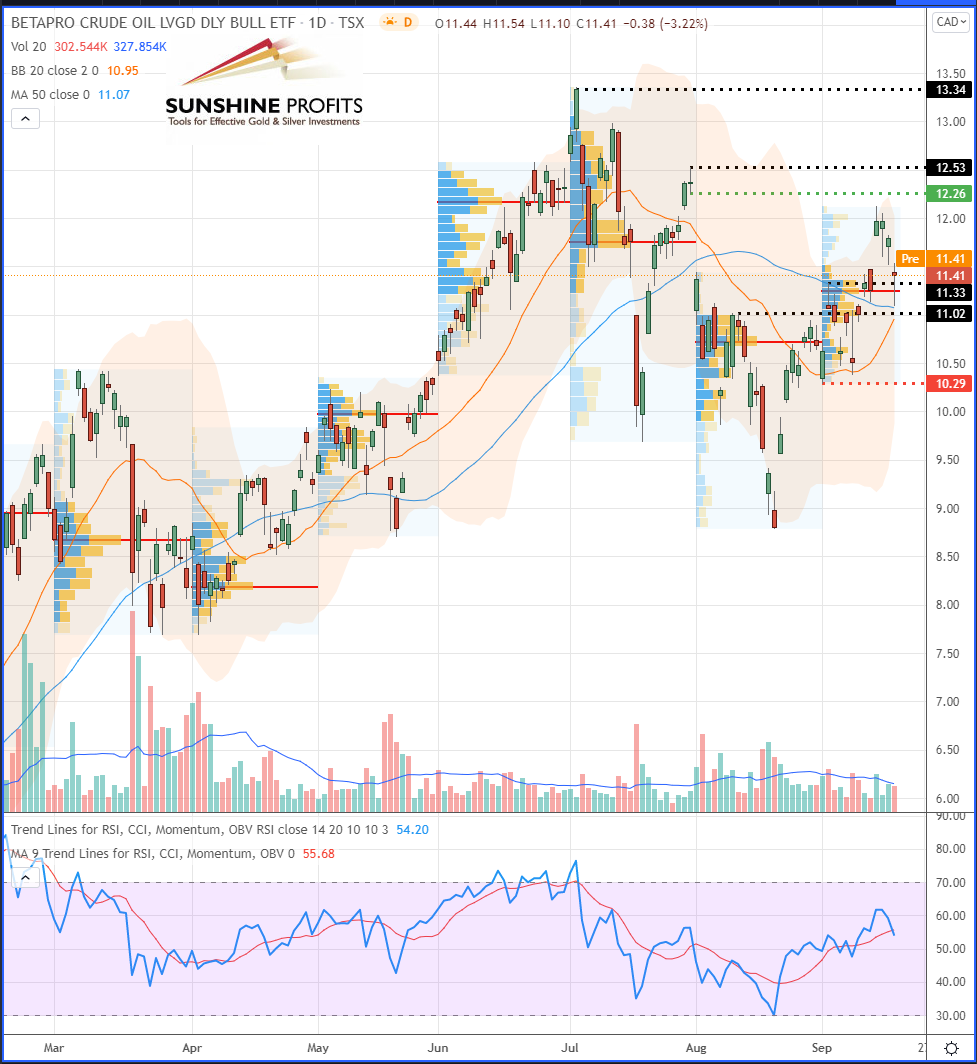 As an example, we take our last oil trading alert about CL Futures that we somehow "translate" into HOU (ETF). It is noticeable that the prices on the HOU ETF are completely different from the Futures, even though the correlation coefficient is 1 since they are perfectly correlated. Therefore, if both assets move similarly together (as the ETF by definition tracks the WTI Crude Oil futures), it is quite simple to draw the same levels that we give for CL to HOU (or any other ETF trackers).
However, some pricing discrepancies may appear on the ETF chart sometimes. Those are due to a delay in tracking the underlying asset, notably due to the fact that the ETF tracker has to catch-up with the Futures prices at the open (because there is no complete market close for the futures the latter benefits from extended market hours). Some other slight discrepancies in the ETF pricing are also present due to the fact that the fund offering the product automatically processes to contract-rolling on the underlying futures. In short, we could equate the ETF to a hypothetical lagging (delayed) indicator of the WTI CL futures.
Volume Profile Accuracy
By comparing the volume profiles respectively for both products, we can also notice some differences. For example, the Volume Point of Control (VPOC) is not always located at the same place, since there are much fewer trade prices (and obviously much less traded volume) for ETFs than Futures. So, the accuracy of Volume Areas and their respective VPOCs (red horizontal lines) could be discussed. However, would that make them less reliable levels for ETFs? Not sure.
Actually, it may sometimes give another view of the market by removing some noise - therefore, they could potentially be used to confirm levels in a clearer way while ignoring/excluding the Asian-Pacific trading session as well as the first half (morning and early afternoon) of the European one, since the HOU prices will be based solely on the Canadian trading session that overlaps most of the Western region, including the U.S. trading session.
Disclaimer: All essays, research and information found in this article represent the analyses and opinions of Sunshine Profits' associates only. As such, it may prove wrong and be ...
more