Told You So: The Bearish Momentum In Oil Accelerates
Oil price is melting down like there's no tomorrow. How else could we describe the bloodbath? Fresh monthly lows being hit on a daily basis. Slicing through important supports. With such a weak close to the trading week, how will black gold fare the next one? Clearly, the most recent Mexico tariff announcement hasn't helped and it's widely felt in the markets, including this one. Better news on the horizon?
Let's take a closer look at the chart below (charts courtesy of http://stockcharts.com and www.stooq.com).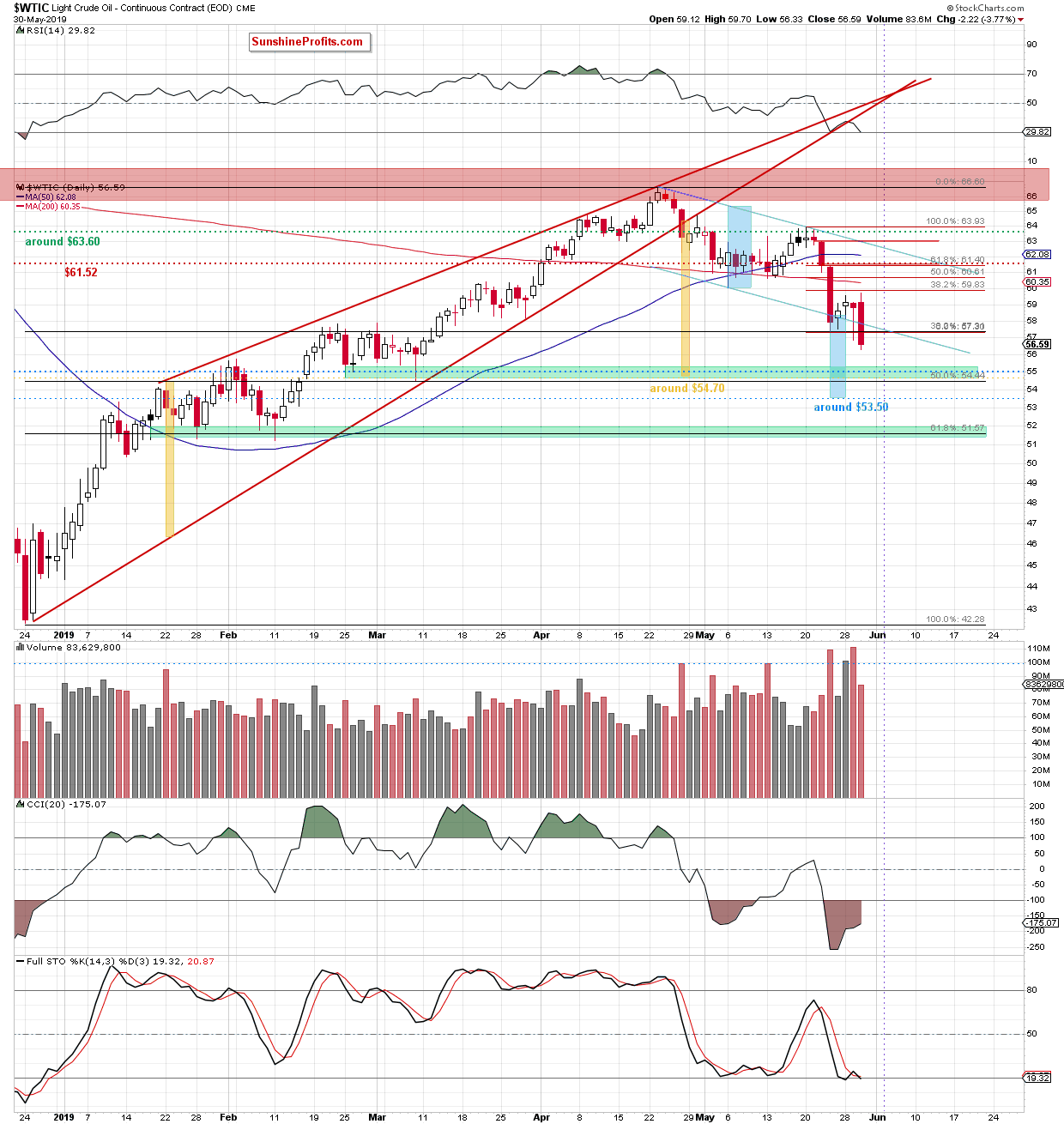 We wrote these words yesterday:
(...) After hitting a fresh May low, black gold (...) rose not only above last week's lows, but also returned back inside the declining blue trend channel.
This way, crude oil has invalidated two earlier breakdowns. While this may seem bullish on the surface, (...) we have already seen something similar not so long ago.
(...) the breakout attempt above the 38.2% Fibonacci retracement evaporated. Such a swift reversal increases the likelihood of further deterioration targeting at least a test of the lower border of the blue declining trend channel in the very near future.
The bulls have been unable to reach the 38.2% Fibonacci retracementyesterday and crude oil price went on to slide below previous day's intraday lows.
Black gold has closed the day not only below Wednesday's lows, but also below the 38.2% Fibonacci retracement (marked with green). The situation doesn't look good for the bulls in the coming day(s).
This view is supported by looking at today's crude oil futures action so far: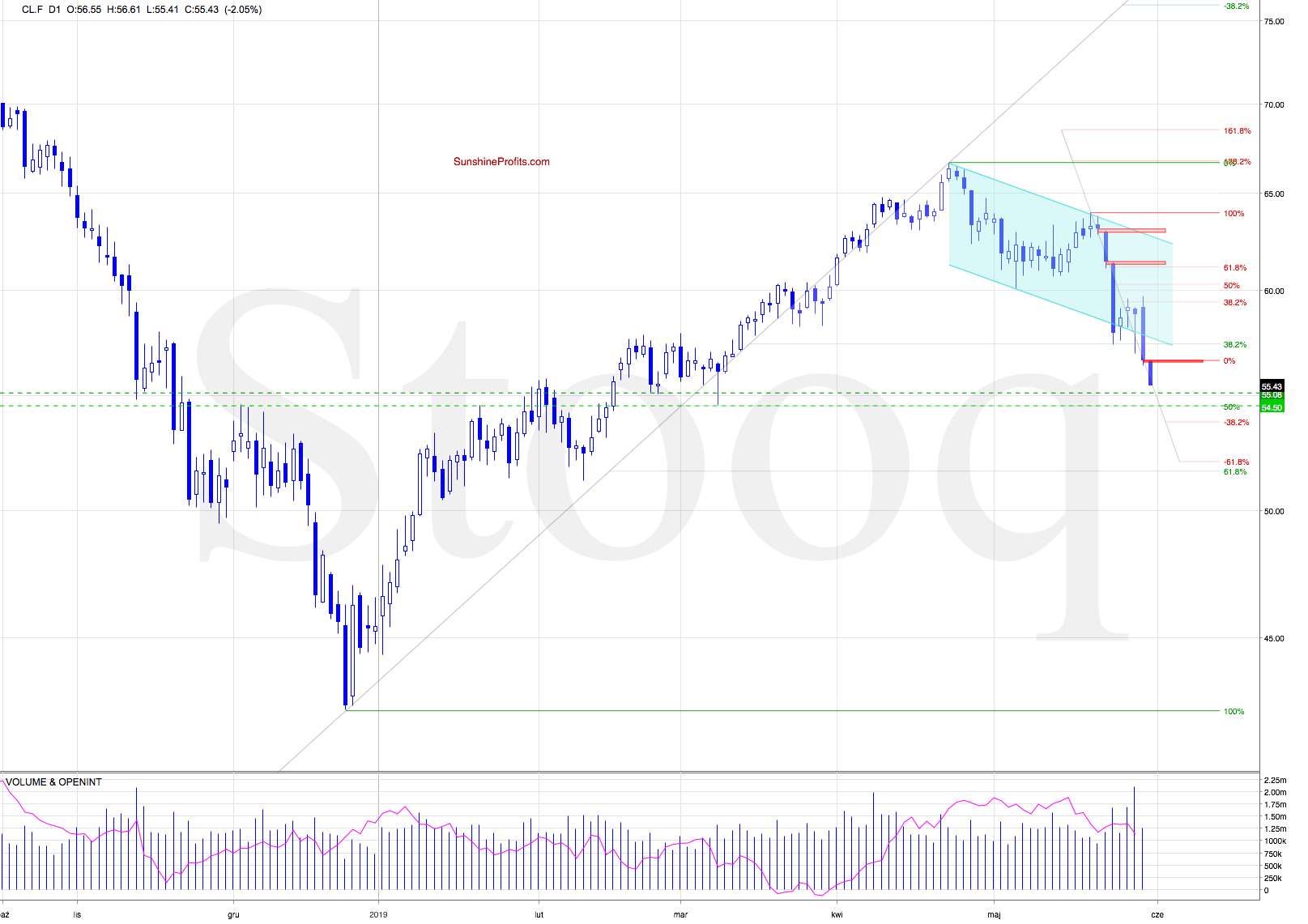 Light crude has opened today with another red gap. The losing streak continues and the bearish overtones are very much on - just look at the current oil price of $55.00 approximately. It's a fresh May low, approaching our next downside target - the green support zone based on the 50% Fibonacci retracement and the late-February lows.
Should the commodity continue on its downward path, it's high time to think about the downside targets. Let's remember these words: