The Real Economic Risk Of Climate Change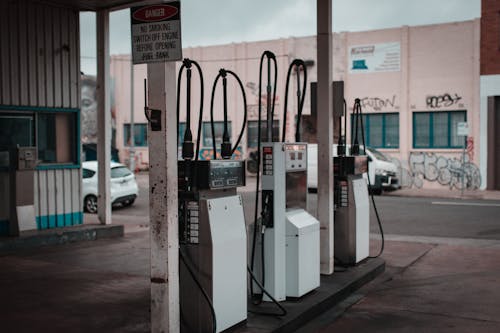 Image Source: Pexels
Oil prices are coming to terms with bullish short-term and long-term fundamentals. Not only are we seeing signs that forward demand for all oil and products are getting uncomfortably tight in the short term but we are seeing a rising risk of shortages in the long term. The biggest economic risk for climate change isn't hurricanes or droughts but the global pullback in investment in traditional fossil fuels.
The decision by the Netherlands court that ordered Shell to cut its absolute carbon emissions by 45% by 2030 compared to 2019 levels, is just one of many attacks on fossil fuel production that is not well thought out. Historic drops in capital spending and net-zero emission concerns while the world will start breaking records for demand is an absolute economic calamity waiting to happen. S&P global reported ExxonMobil and Chevron at annual meetings held May 26th faced their strongest push back yet from climate-focused investors urging the oil and gas drillers to "start facing the future" by shifting to lower-carbon technologies and preparing for sharply lower fossil fuel demand.
Yet while that attitude is prevalent, the reality is that fossil fuels are still going to be seen in the developing world. In the short, the market is still weighing the potential return of Iranian oil.
Gas demand over the weekend will be strong but bad weather across a lot of the nation may keep it constrained.
Triple-A reports that since Monday, the national average for a gallon of regular gasoline has increased by a penny to $3.04. According to new data from the Energy Information Administration (EIA), gas demand increased from 9.22 million b/d to 9.58 million b/d last week. Higher demand will likely contribute to fluctuations in pump prices throughout the holiday weekend, particularly as AAA predicts 34 million Americans will travel by car, an increase of 53% from last year.
At the close of Thursday's formal trading session, WTI increased by 64 cents to settle at $66.85. After EIA's weekly report showed that total domestic crude inventories decreased by 1.7 million bbl to 484.3 million bbl, crude prices have increased this week. However, price gains have been limited by market concerns that increasing coronavirus infections around the world could reduce crude consumption this year.
Disclaimer: Make sure you get signed up for exclusive info and my Daily Trade Levels by calling Phil Flynn at 888-264-5565 or email me at more