The Q2 Was Disastrous. But What's Next For The Us Economy – And Gold?
(Click on image to enlarge)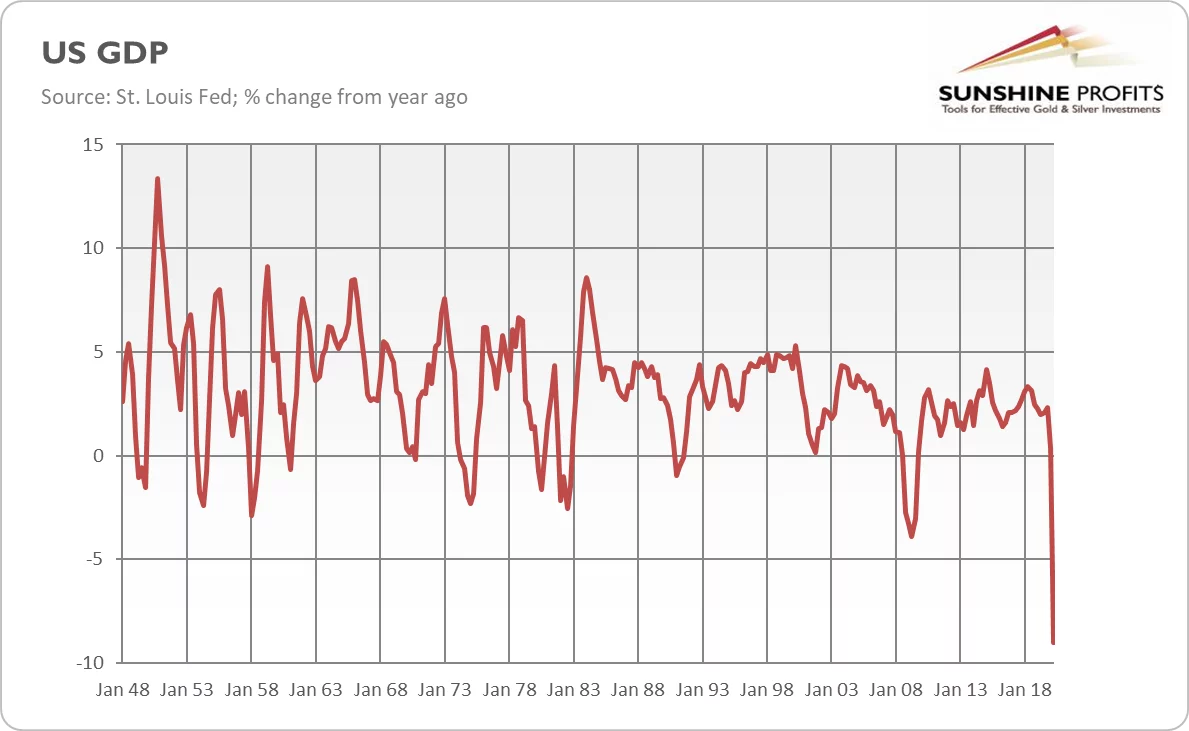 However, given that the pandemic is not yet over and that the road towards full recovery will be long and bumpy, with further stimulus packages on the way, it seems that the recent correction was just, well, a short-term correction in a long-term bull market rather than a major reversal.
Investors should not forget about the dovish change in the Fed's monetary regime. Even though gold didn't rise or decline, it does not matter in an immediate reaction to the Fed's strategy shift. You see, contrary to the widespread practice of market analysts, strategic movements should not be judged based on the current response financial markets response. Strategic political decisions, such as the Fed's significant change in its monetary framework, are slow to act and bear fruit only over time. Given that the discussed shift implies lower real interest rates for longer and stronger tolerance to higher inflation, gold should benefit from it in the longer run.
If you enjoyed the above analysis and would you like to know more about the most important macroeconomic factors influencing the U.S. dollar value and the price of gold, we invite you to read the ...
more