The Q2 Was Disastrous. But What's Next For The Us Economy – And Gold?
(Click on image to enlarge)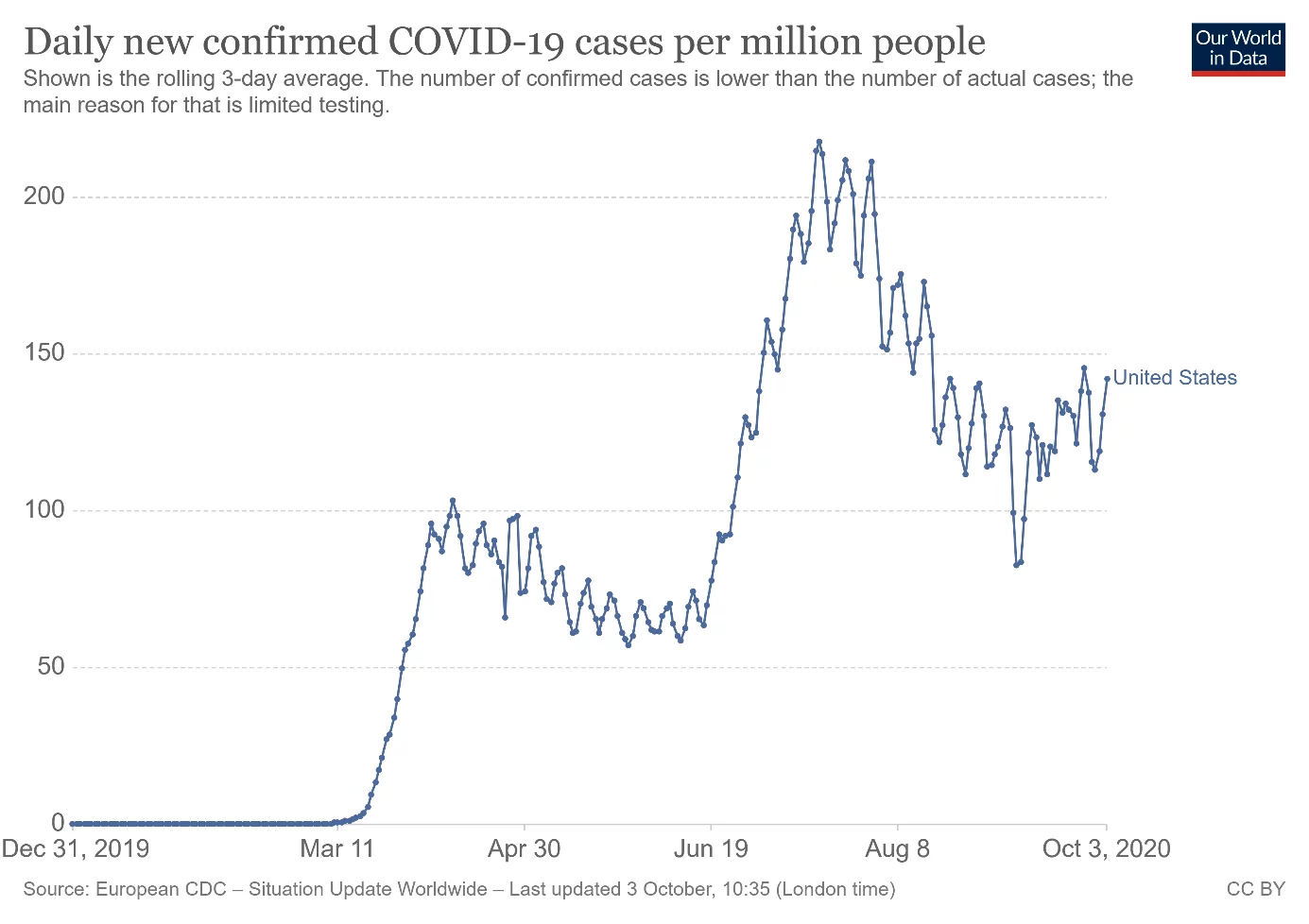 Recovery Pace Depends On Stimulus Packages
The sad truth is that the American recovery pace depends significantly on further stimulus packages. For that reason, Fed officials call the Congress to make a deal on the next aid bill quickly. Without a doubt, there will be a big rebound in the third quarter, but the economy will likely still decline in the whole year. According to the Economist Intelligence Unit, this year, the US economy will drop 5.3 percent, probably not returning to the pre-pandemic level until 2020.
In other words, a V-shaped recovery will occur. But it will take place in China, not in the US. China's COVID-19 suppression turned out to be draconian in the short-term, but really effective in the long-run, as it allowed consumers to revert to their pre-epidemic behavior.
In contrast, the US never had any serious strategy to combat the coronavirus. So, not surprisingly, the end of the pandemic is still far away in America. Recently, the number of new cases has been rising again, as the chart below shows. Even President Trump tested positive for the new virus (we will elaborate on this in the next edition of the Fundamental Gold Report). And let's not forget that the fall has just begun – with winter still ahead of us!
(Click on image to enlarge)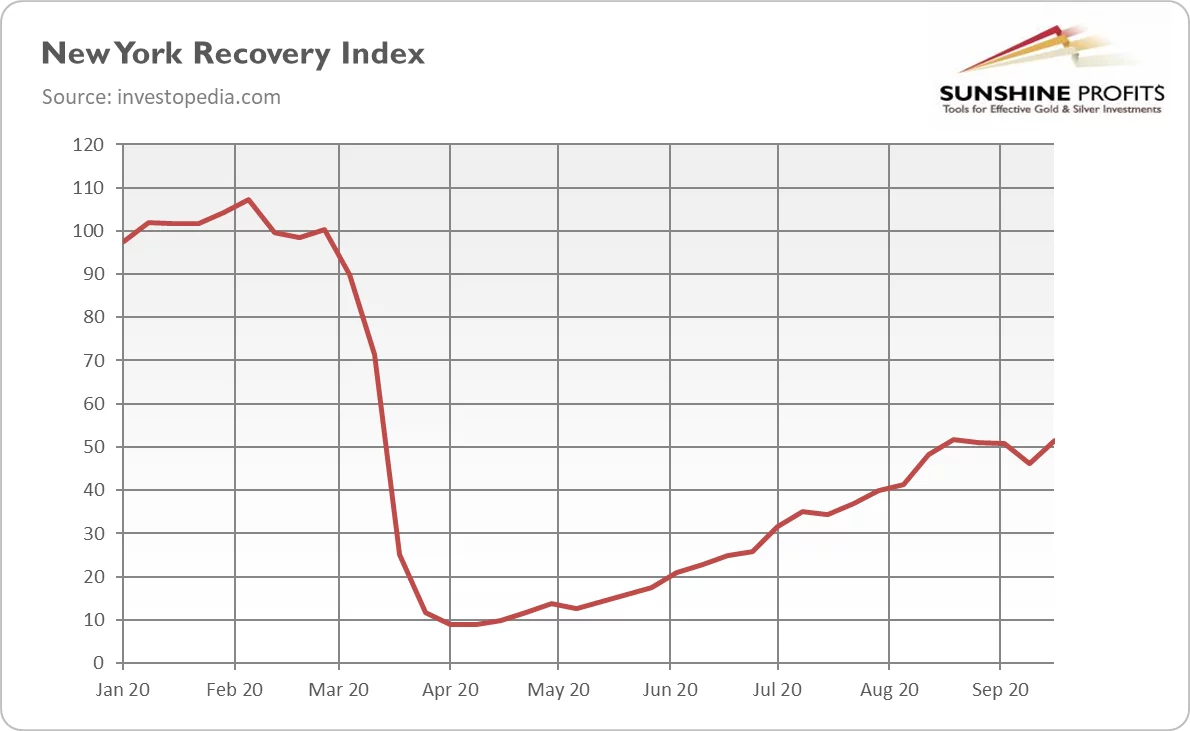 (Click on image to enlarge)
And no, waiting for a vaccine is not a strategy. Even if the vaccine gets invented by the end of the year, the economy may not rebound quickly enough. You see, the vaccine must also be distributed and injected, which takes time. The authorities may try to speed up the whole process, but its rapid implementation may result in ineffectiveness or, even worse, in some serious side-effects. Besides, a big part of society may refuse to be vaccinated, given the high uncertainty related to the Covid-19 and the eventual vaccine against it.
Implications for Gold
What does it all mean for the gold market? Well, just as the second quarter was disastrous for the American economy, it was similarly excellent for the gold market. And just as the third quarter was better for the economy that partially rebounded, it was worse for the yellow metal, which retreated from above $2,000 to below $1,900, as the chart below indicates.
If you enjoyed the above analysis and would you like to know more about the most important macroeconomic factors influencing the U.S. dollar value and the price of gold, we invite you to read the ...
more