The Precious Metals Markets Big Picture
When there appears to be a critical inflection point in any market it is alway important to go back and look at some long term charts so you don't lose sight of the big picture. The big picture can also tell you if your long term view is still accurate or it can let you know if there is some deterioration taking place. Always keep in mind in a bull market the surprises will come to the upside and in a bear market the surprise will come to the downside.
Let's start with the history chart for the HUI (HUI) which shows all of its chart patterns both consolidation and reversal patterns. The left side of the chart shows all the consolidation patterns that formed the first impulse leg up after breaking out from that massive unbalanced H&S bottom in 2001. Phase 1 of the secular bull market ended at the head portion of the 2011 H&S top. The double bottom low in early 2016 actually marked the bottom of the cyclical bear market. From that double bottom low at reversal point #1 the HUI began to build out that massive 2016 5 point triangle reversal pattern with 3 separate higher highs that formed on the bottom rail of the 2016 triangle and the bottom rail of the 2001 secular bull market uptrend channel. For now the current price action is locked in a battle with the bears between the top rail of the 5 point triangle reversal pattern and the neckline extension line taken from the 2011 H&S neckline.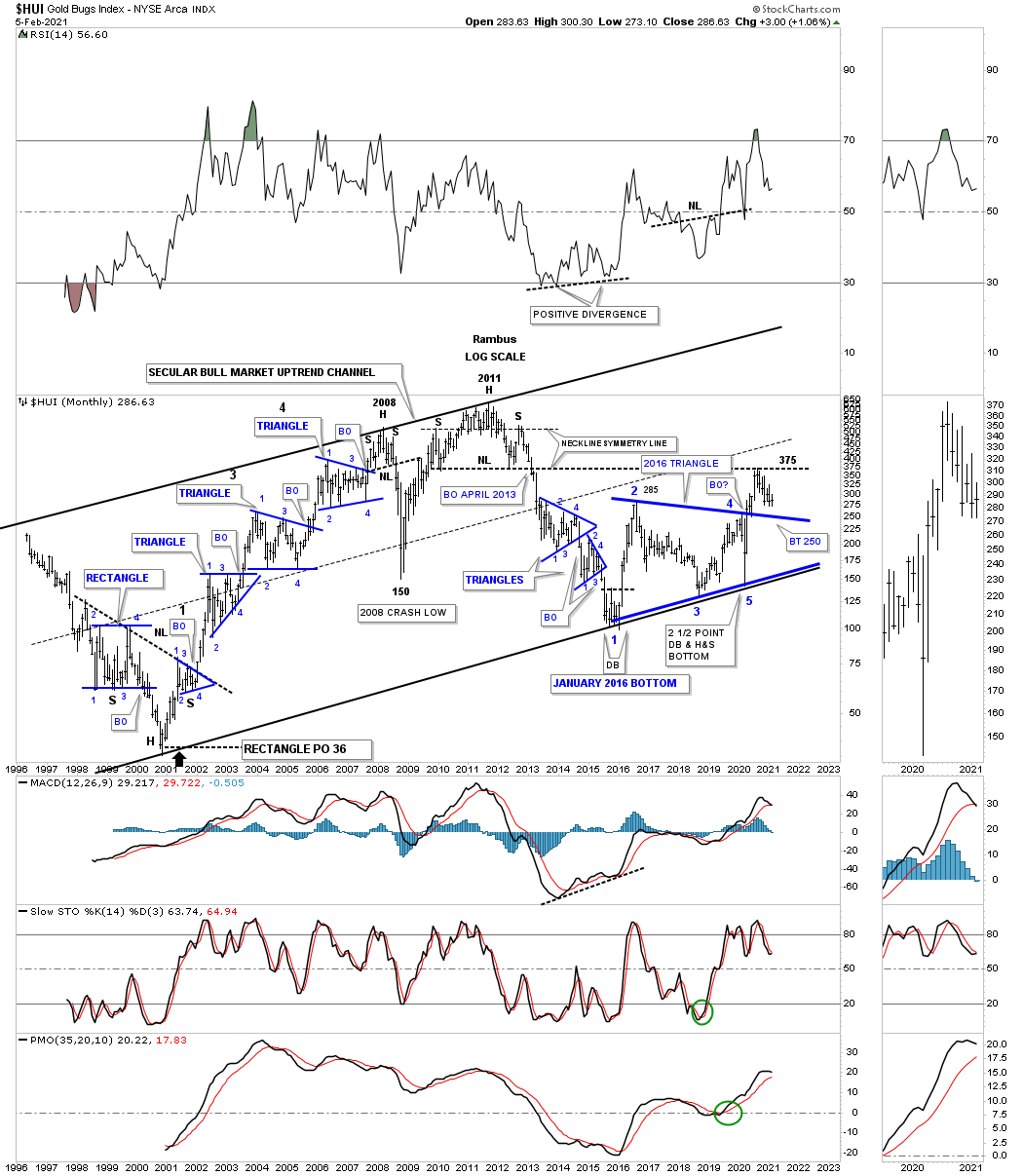 Below is a shorter term monthly chart showing the bear market and the 5 point triangle reversal pattern that ended the bear market.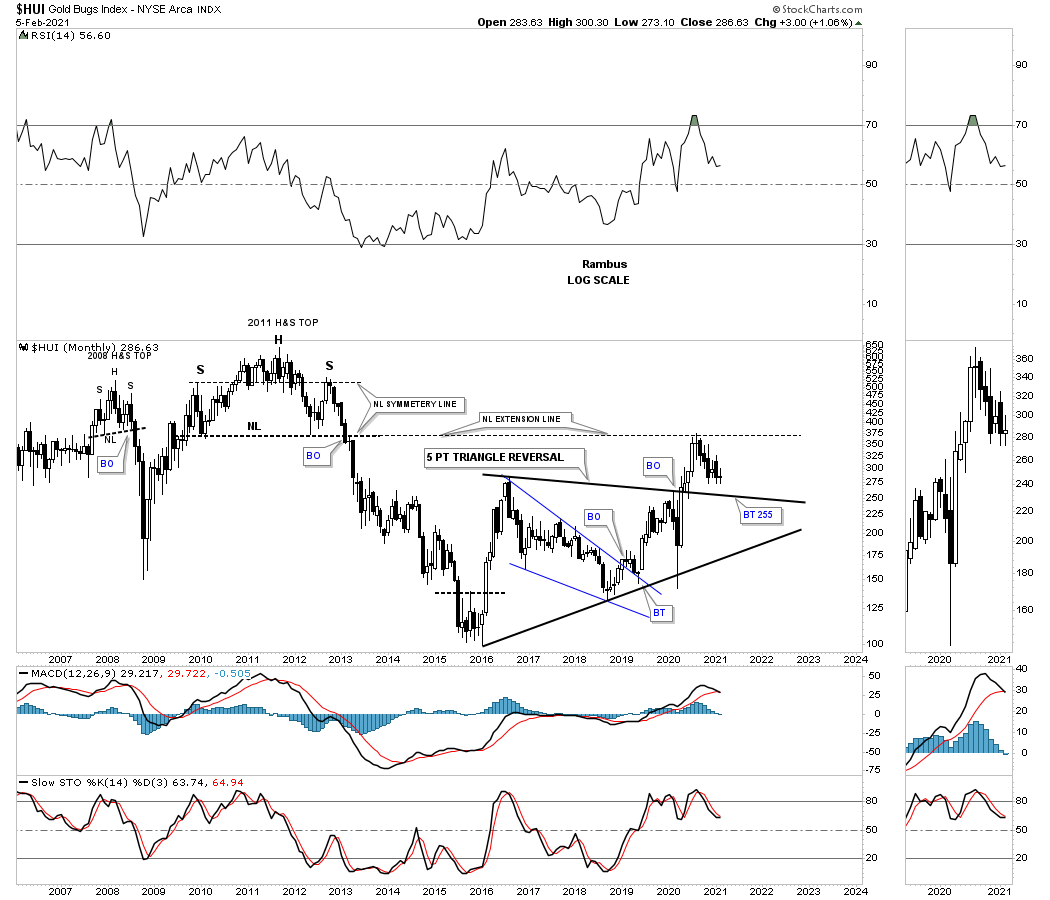 This daily chart for Silver shows the 2020 crash low which formed a H&S bottom that had a price objective up to reversal point #1 in the horizontal trading range that has been forming ever since. Currently the price action is trading right in the middle of the August 2020 trading range which doesn't represent a low risk entry point either way bullish or bearish. Maybe in a week or 2 depending on what Silver does. The August trading range in now becoming more apparent in how it may finish out the consolidation phase.