The Cool North Sea Breeze Lifting US Coal
Anyone who's visited Felixstowe on England's windy east coast knows that umbrellas enjoy a brief existence in offering protection from the rain. Farther north off the coast of Scotland, the North Sea is one of earth's most hostile places to drill for oil. Gales are common. Working an oil rig isn't for the nervous.
Consequently, the North Sea is an obvious location for windfarms. Last year Britain obtained almost a quarter of its electricity from wind, a key element in the country's drive to reduce CO2 emissions. But even the North Sea isn't always windy, and a recent period of relative tranquility has caused havoc to European markets for electricity.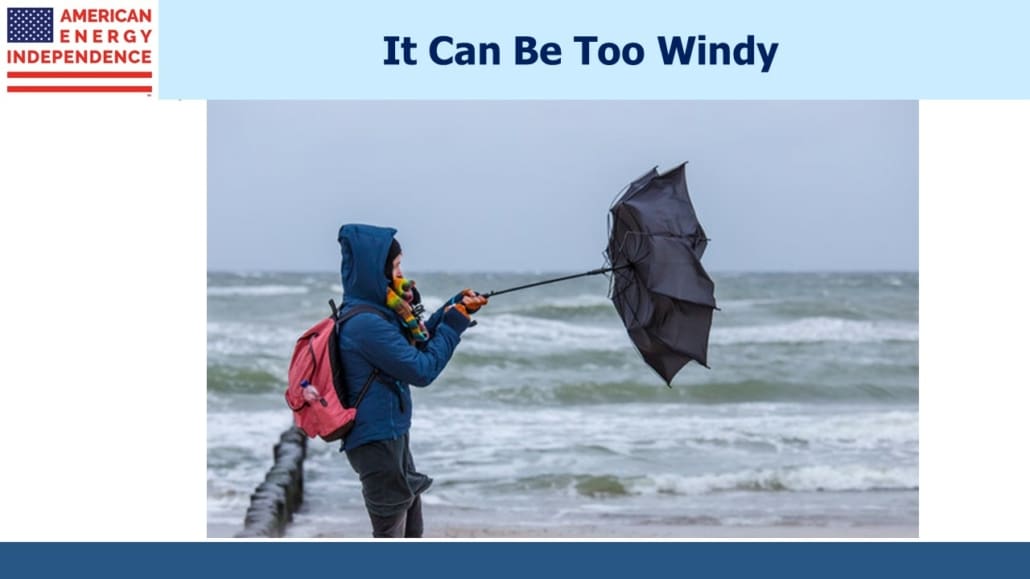 Renewables clearly have their place, but the problem of their intermittency increases with their share of power generation. They're also non-diversified – ten gas-burning power plants operate independently with downtime at one unlikely to affect the others. But if it's not sunny or windy, a region's entire renewables supply can be rendered inoperative. One indicator of a grid overly reliant on unreliable power is sharp spikes in electricity prices.
(Click on image to enlarge)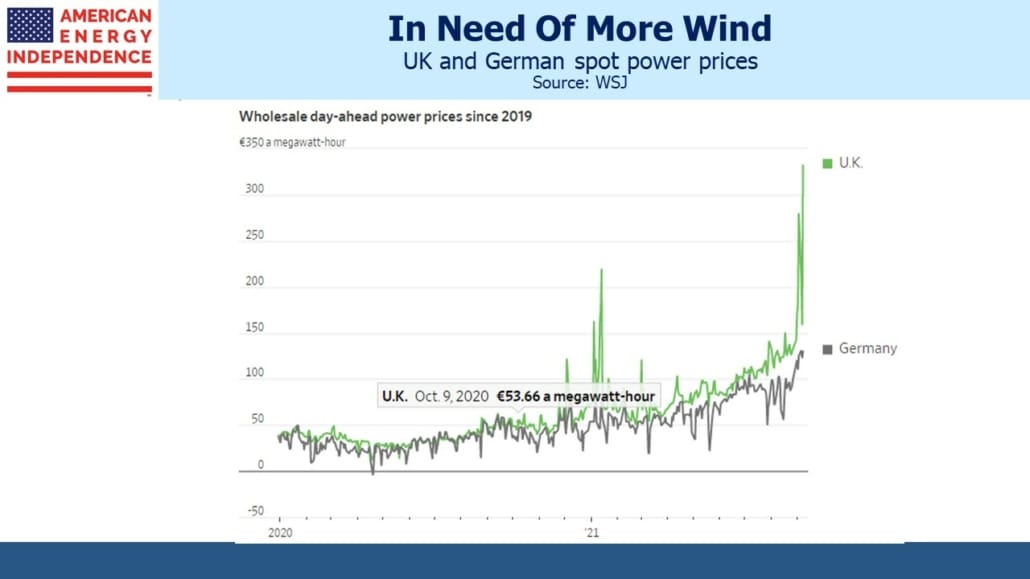 Wholesale electricity prices one day ahead (in effect, the spot market) soared to €331 per Megawatt Hour (MWh) in the UK recently. It's priced in Euros not Sterling because the UK grid sometimes imports electricity from France or the Netherlands. Britain had to restart gas and coal burning power plants, including one in Nottinghamshire that will be permanently closed by 2024 when the government has committed to phase out coal completely.
There was a ripple effect into European markets. But there are reasons to think this recent price spike is not just a temporary result of unusually calm North Sea weather. In Germany, one year ahead baseload power prices continued their ascent and reached a new thirteen-year high.
(Click on image to enlarge)