The Bitcoin-Meme Stock Relationship Breaks Down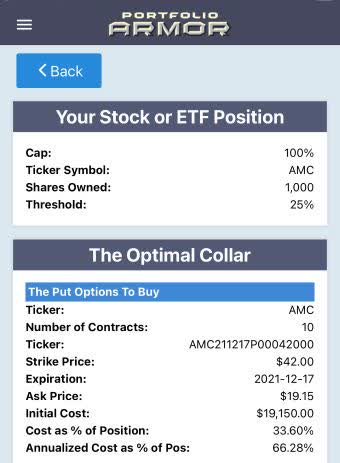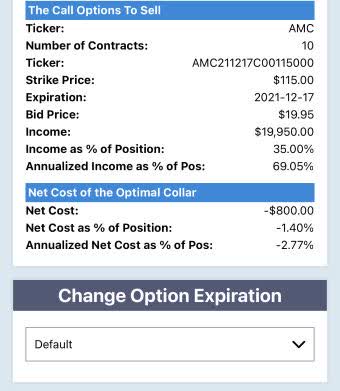 Screen captures via the Portfolio Armor iPhone app.
The net cost on that collar was negative, meaning you would have collected a net credit of $800 when opening that hedge, assuming, to be conservative, that you placed both trades (buying the puts and selling the calls) at the worst ends of their respective spreads.
Something to consider if your sitting on big AMC gains now.