Silver Is The Canary In The Gold Mine
Fundamentals
As we entered 2021, everyone expected the market to explode as a consequence of the Biden stimulus anticipated around $1.9 trillion. However, the market is not being stimulated. All the talk about money coming in has not pushed gold higher. Instead, we have trended down and tested lows. Most buyers from the beginning of the year are extremely frustrated. Our Variable Changing Price Momentum Indicator (VC PMI) is analyzing the action. The VC PMI is a contrarian indicator. At the start of the year when everyone was saying buy, the VC PMI on Jan. 6 said to sell. That was in the midst of all the talk of stimulus pouring into the market. Major financial institutions continue to short gold and silver, driving down the price, but now they are aware that small traders can combine their power, as Reddit showed, and leave them having to cover their shorts suddenly and at great cost. Even so, hedge funds and big investors are carrying historic high levels of short positions in silver, up to $38 billion in short positions.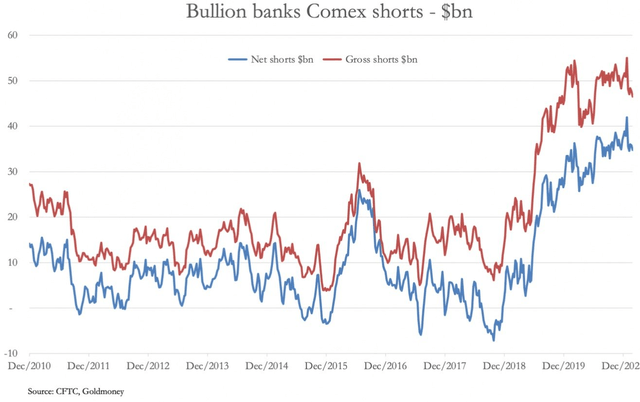 They can still manipulate the price back around the annual average price of 1810.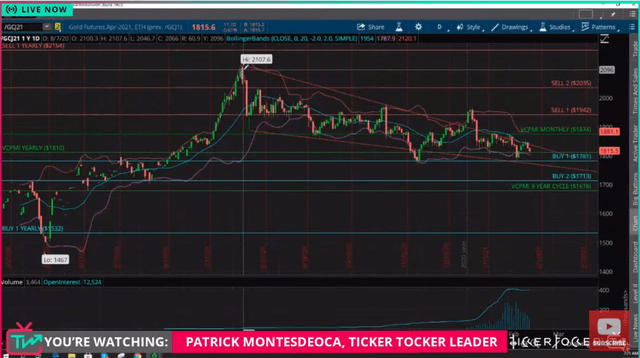 Courtesy: Ticker Tocker
Gold does not trade on the fundamentals. Fundamentals say that it should have been going up since the pandemic hit. Gold trades on its own technicals. Hedge funds and big institutions can affect the price in the paper market by going short. That behavior keeps gold and silver prices lower than they would be absent such short selling. Silver did run up to $30.35 and should have gone further. It reached the weekly Sell 1 level of $29.61 and that was it. It put in a reversal top that activated testing the mean and the extreme below the mean. The fundamentals have already been factored into the market, which is why we have seen this recent reversal.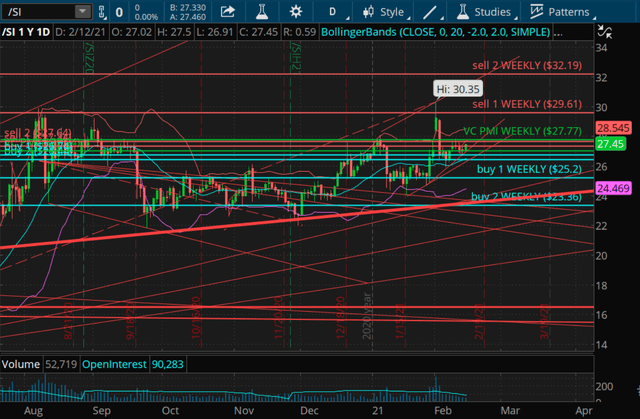 Gold came down to the daily Buy 1 level of $1815. It actually came down to the annual average price of $1810. We are now reverting from that Buy 1 level, and from $1810. It's activating a bullish annual price momentum and a daily Buy 1 trigger at $1815. There's a 90% chance of the market reverting from that Buy level back up to the mean. The target becomes $1825 to $1832. Use $1815 as a protective level. Gold is having a hard time coming down. Every time it comes down, buyers come in. We have come down to $1810, the annual average, several times, and every time buyers come in to buy the corrections.
Disclosure: I am/we are long GDX.
To learn more about how the VC PMI works and receive weekly reports on the E-mini, gold, and silver, check us out on more