E

Silver Fails Miserably To Meet Expectations
No matter how harsh it sounds, it is true. Unfortunately, too many people don't want to hear it and refuse to listen.
Acknowledgment of the facts doesn't seem to deter its supporters. We are told that silver's ongoing underperformance relative to gold makes it "a better buy" with "more profit potential".
Let's see what the charts say.
Silver Prices - 100 Year Historical Chart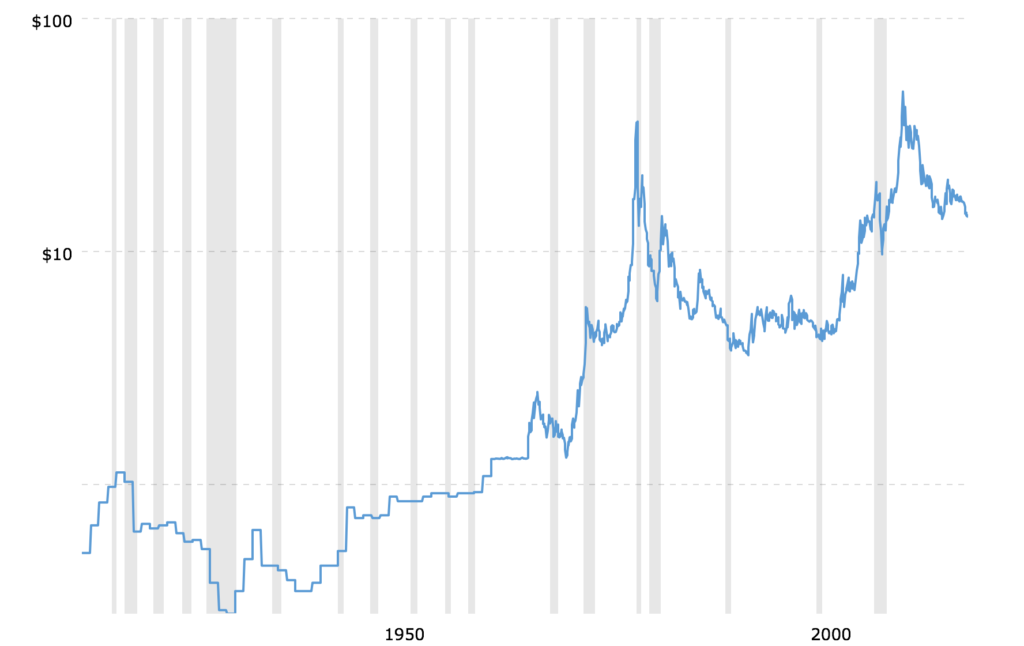 (source)
Silver is currently at $14.41. From a low price point of $1.31 per ounce in October 1971, silver's price today is up 1000 percent over the past forty-seven years. That is an annualized gain of 5.21%.
However, on an inflation-adjusted basis, that number is a woefully low 1.23%. Certainly not the kind of return that supports the wild claims and projections that we hear continually about the prospects for silver.
But wait a minute. What should we be expecting, anyway? An inflation-adjusted return of anything more than zero means that silver has at least matched the decline in purchasing power of the U.S. dollar. Isn't that enough?
Apparently not. Especially, if you bought it after January 1980. Below is the same 100-year price history of silver on an inflation-adjusted basis.
Silver Prices - 100 Year Historical Chart (inflation-adjusted)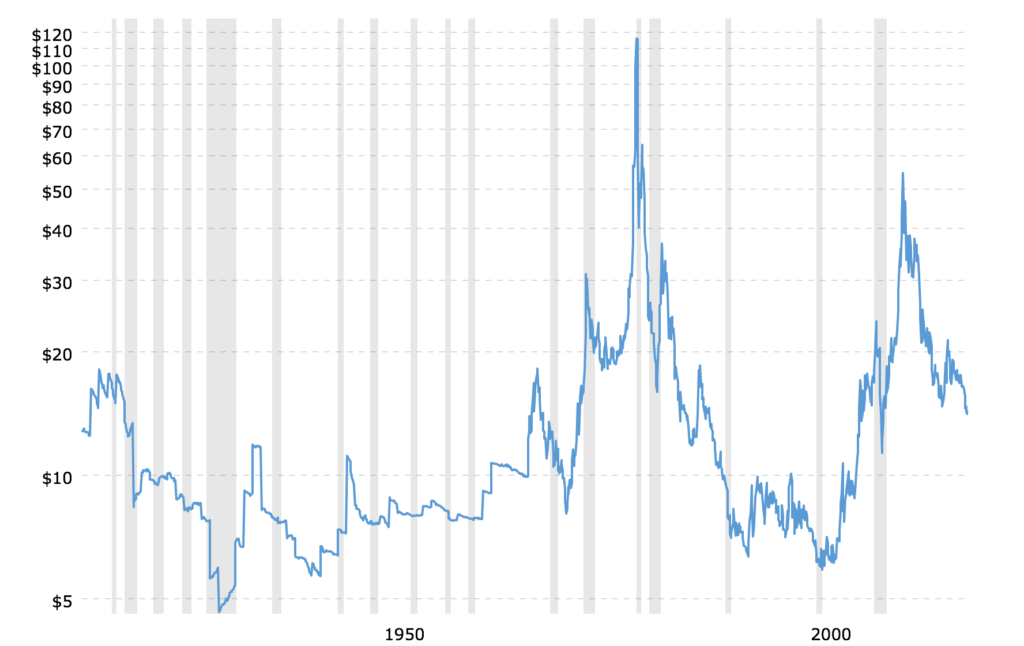 The 1980 peak and subsequent decline is horrendous. And the decade-long move upwards to its 2011 peak, followed by its subsequent decline over the past seven years, tell us much more than the current analysis we hear from some experts.
As bad as the activity pictured is (and it is bad), consider this: in inflation-adjusted terms, silver today is actually lower than it was in February 1973.
That net effect is that if you had bought silver in the very early stages of its real-money, supply/demand, free-market, five-decade long advance in price, you are still a net loser.
So how does silver compare to gold? Over the same time period, gold's inflation-adjusted value increased five-fold. That equates to a 400 percent total gain for gold versus a small net loss for silver.