Renewables: More Capacity, Less Utilization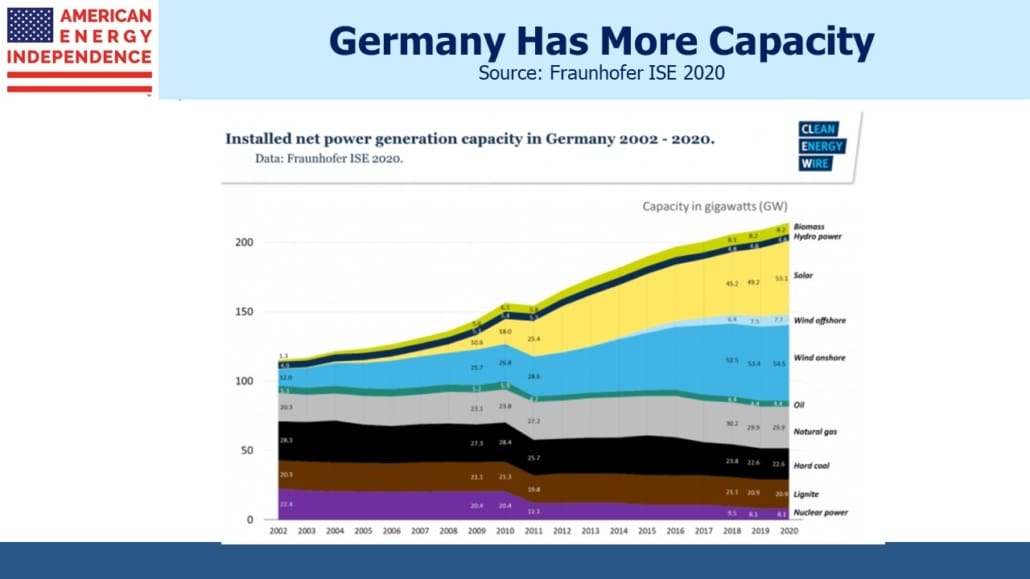 Comparing the cost per GW of different power sources doesn't account for differences in utilization, which therefore flatters renewables. The need for back-up power to offset their intermittency is also normally overlooked.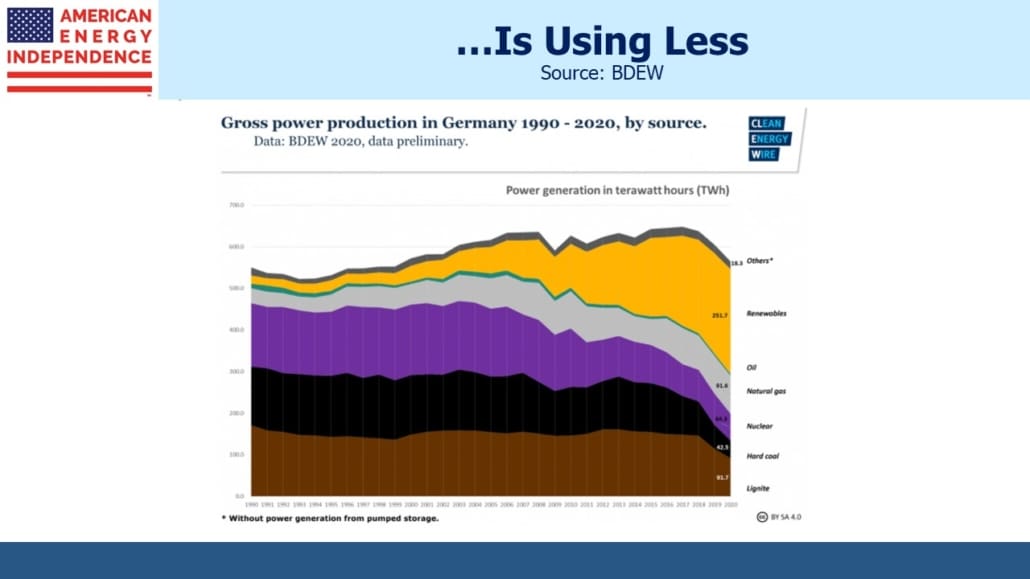 Germany has pursued renewables aggressively, adding capacity even while demand has been falling. Because of this, they also have among the highest electricity prices in the world. More of their power generation sits idle than in the past because the wind power they've been adding has lower utilization. Watching the "Energiewend" (Energy Transition) has been instructive for the rest of us (see It's Not Easy Being Green).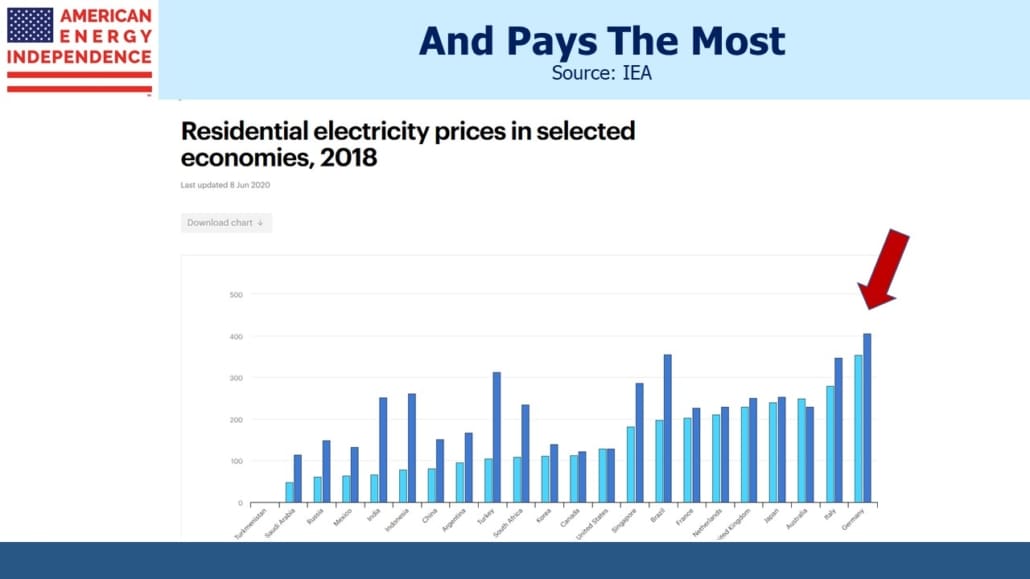 At least they're not as bad as California, the state with America's most expensive and least reliable electricity (see California's Altruistic Carbon Policy).
Outside of California, electricity is cheap in the U.S. Some may believe there is plenty of room for prices to rise. If we are serious about climate change, prices should rise. Germany's example shows where this can go. It's not yet part of the climate change debate in America. It should be.
We are invested in all the components of the American Energy Independence Index via the ETF that seeks to track its performance.
The information provided is for informational purposes only and investors should determine for themselves whether a particular service or product is suitable for their investment needs. Graphs and ...
more