Ready For The Reversal? (Wed's Trade Plan)
(Video length 00:47:17)
December might be one of the coldest months of the year, but these markets didn't waste any time getting warmed-up today…
We saw big moves across all markets today; Gold and the Eminis ran higher, while Crude Oil collapsed and tumbled lower…
With such big moves on the charts, it's tempting to start looking for reversals, but before we commit to the opposite direction, let's make sure we have the most reliable patterns to trigger the entries.
E-Mini Buyers Would Love to Buy a Pullback, But Look Look Where We Are!
E-Mini S&P is bullish with a strong run higher into a range this afternoon. With the bulls in control, I'd love to get long with a seller failure pattern at support levels below the range. My only concern is the momentum coming off the highs, so I'll wait for a "nested" pattern to trigger the entry…
Crude Oil Sellers Didn't Finish the Move, Leaving Us Waiting for More Info…
Crude Oil is bearish with a strong run lower today, but look closely, and you'll see the sellers never retested today's low. That's a big problem going into Tuesday, and it leaves the door wide open for three potential situations I'll need to be ready for tomorrow morning…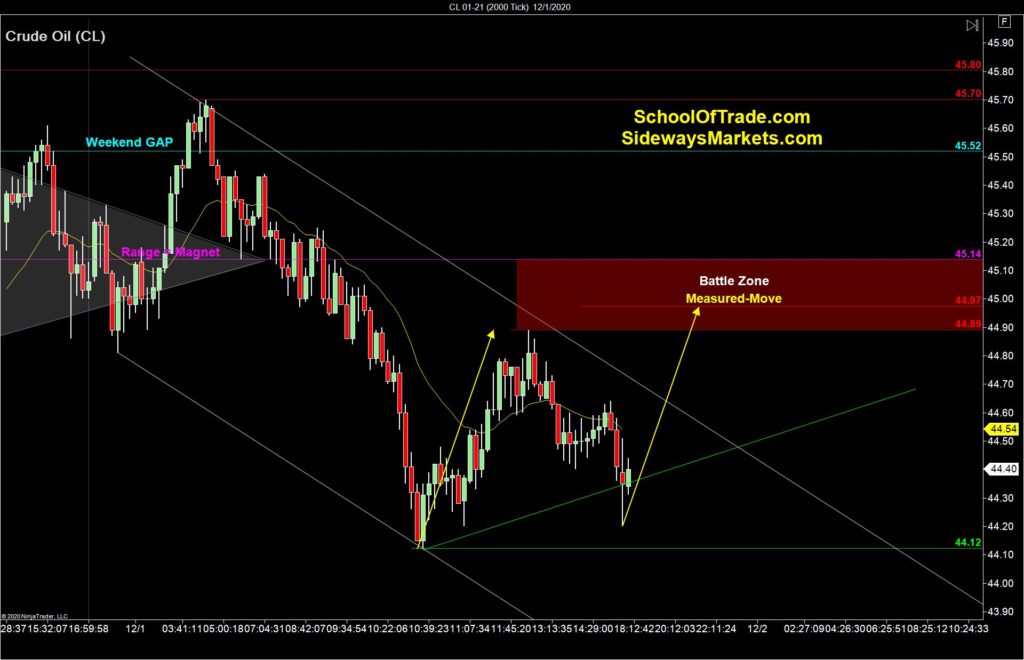 Gold Spikes Higher, Bulls Would Love to Buy a Pullback, But Momentum Is Going to Be An Issue…
Gold is bullish with a Spike & Range pattern, which tells me to look for buy setups at support levels just below the range tomorrow morning. My big concern is momentum as price "rotates off the high", so I'm going to wait for a nested failure before I get long…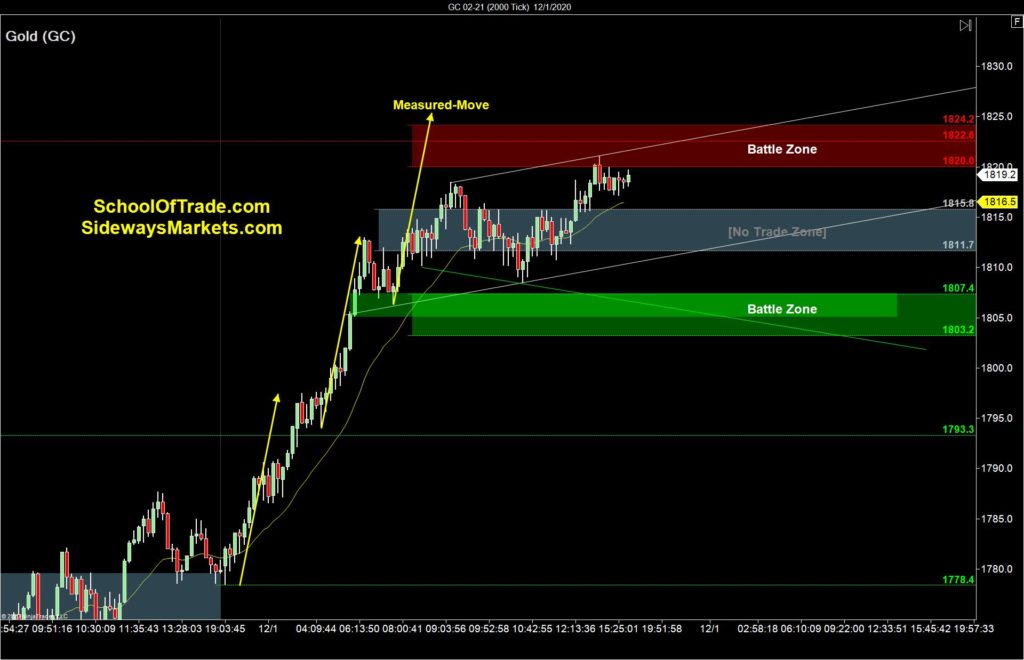 Disclaimer: Join our Free Trading Course. Joseph James, SchoolOfTrade.com and United Business Servicing, Inc. are not registered investment or ...
more