Ready For Non-Farm Payrolls? Don't Get Short Until You Watch!
(Video length 00:52:46)
Are you ready for Non-Farm Payrolls?
We're heading into Friday's Non-Farm Payroll report, and with such a massive move down today, it's easy to assume we should be selling short tomorrow as well…
But look closely at the charts – the way we finished today's session makes it hard for the bears to find another good entry tomorrow morning…
Yes, we're still very bearish, but I'd LOVE to catch the sellers trying to force it lower and use their stops to trigger a short-squeeze running higher…
E-Mini S&P (ES):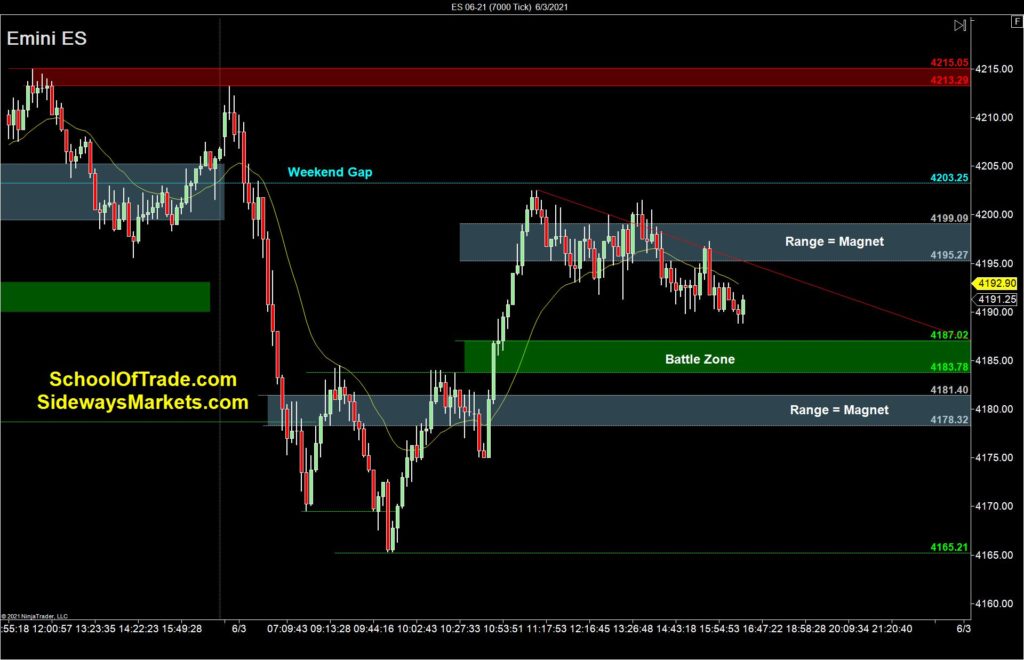 E-Mini Keys to Success:
As anticipated, sellers completed their pendulum-swing run lower, bounced and reversed higher back into a bullish range to finish the day.
Buyers will be looking for ways to buy pullbacks and bull breakouts, while sellers will be looking for momentum to shift for another leg lower
Best Trades for Tomorrow:
Buy the breakout-pullback above the resistance trend-line
Buy the nested failure off the range support below us
Buy the 123-breakout running higher
Sell the 2-try trap running lower.
E-Mini Nasdaq (NQ):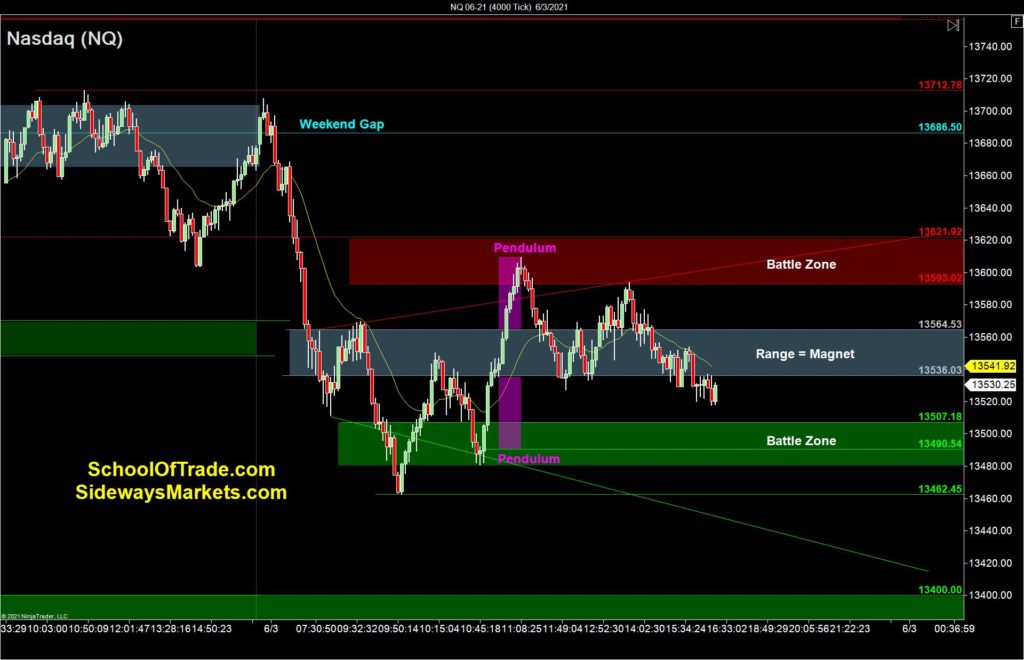 Nasdaq Keys to Success:
Bears took control in the overnight and never looked back, finishing the day with a sideways trading-range.
Sellers may have control, but it's not going to be easy getting short tomorrow until we see a strong breakout going lower.
Buyers have the easier job, buying reversals off the lows and bull breakouts running higher.
Best Trades for Tomorrow:
Buy the nested failure below the range
Buy the 123-breakout (or 2-try breakout) above the range
Sell the 123-breakout going lower on strength
Sell the nested failure at resistance above the range
Gold Futures (GC):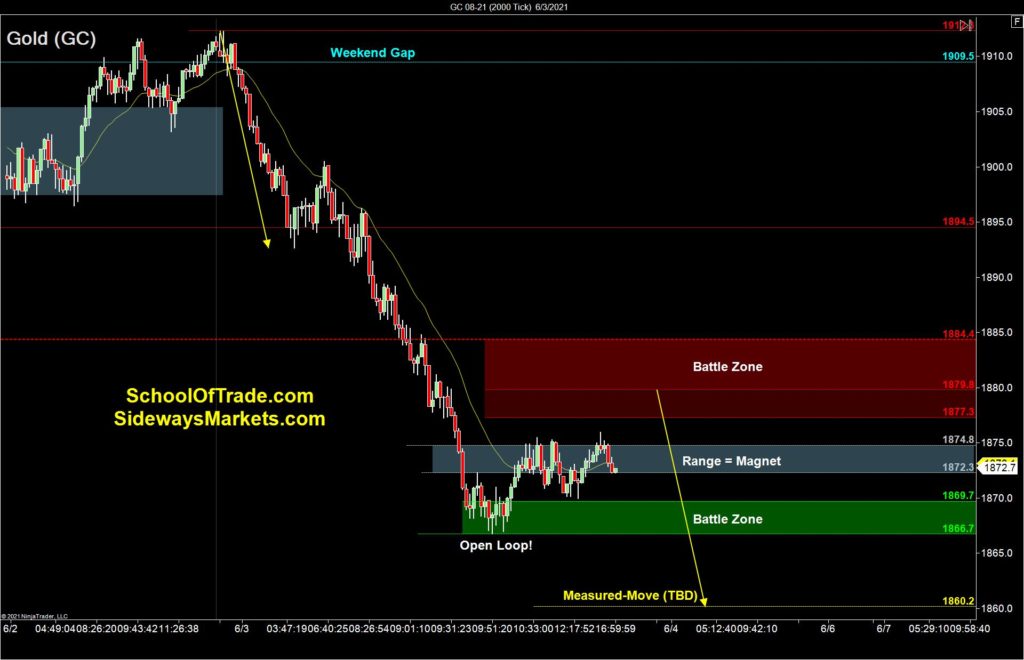 Gold Keys to Success:
Bears ran price lower on strength before finishing the day inside a range.
Sellers have all the momentum, but it's going to be difficult to get short way down until we get a deep pullback or a bear breakout
Buyers would love to grab a short-covering rally off these lows, but they need to stay patient for momentum to confirm
Disclaimer: Join our Free Trading Course. Joseph James, SchoolOfTrade.com and United Business Servicing, Inc. are not registered investment or ...
more