Powell Testimony Propels Gold Above $1,400 - The Countdown To July's FOMC Is On
Hot Wednesday is behind us. We had both Powell's testimony to the Congress and the released minutes from the latest FOMC meeting. The biggest of yesterday's winner is clearly gold. If you would like to know why - and what situation the yellow metal is in currently - we invite you to read today's article!
Powell Fails to Push Back Against Market Expectations of Rate Cut in July
What a day! Gold is back above $1,400, as one can see in the chart below. What happened exactly?
(Click on image to enlarge)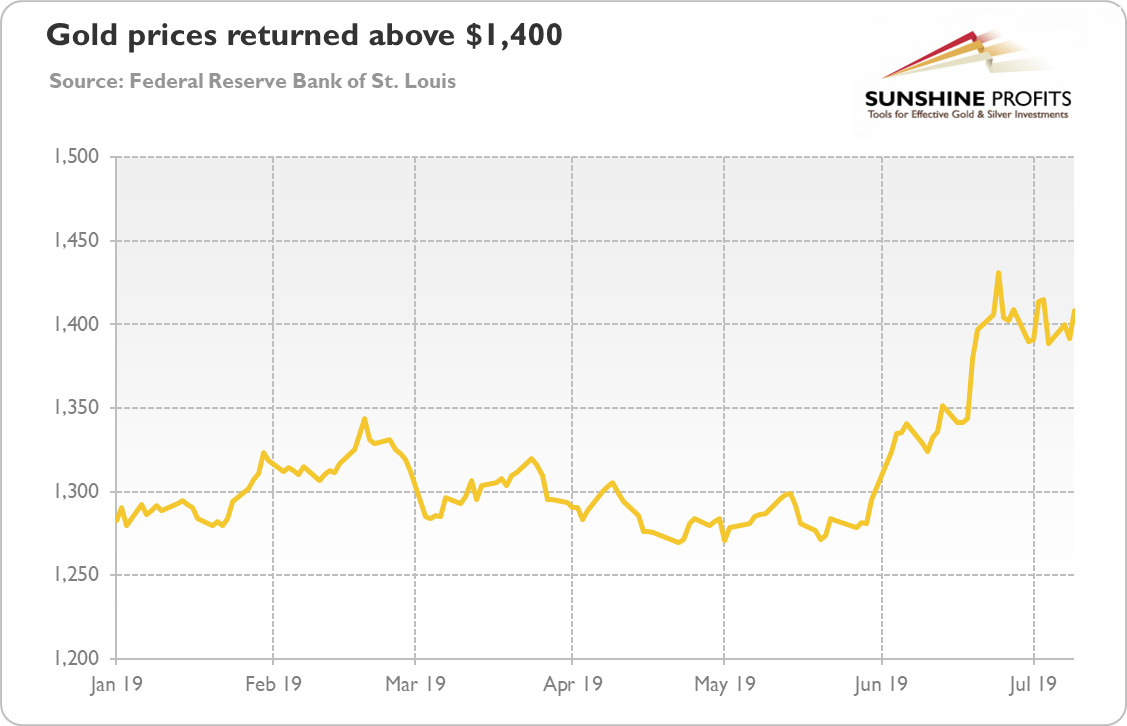 Chart 1: Gold prices (London P.M. Fix, in $) in 2019.
First of all, Powell testified yesterday before the Committee on Financial Services, U.S. House of Representatives. What did he say? In his prepared remarks, Powell noted that the economy performed reasonably well over the first half of 2019, while the labor market remained healthy. The Fed's basic outlook is still for economic growth to remain solid, labor markets to stay strong, and inflation to move back up over time to the Committee's 2 percent objective.
But it were not these comments that sent gold above $1,400. Powell also stressed that:
uncertainties about the outlook have increased in recent months. In particular, economic momentum appears to have slowed in some major foreign economies, and that weakness could affect the U.S. economy. Moreover, a number of government policy issues have yet to be resolved, including trade developments, the federal debt ceiling, and Brexit. And there is a risk that weak inflation will be even more persistent than we currently anticipate.
Instead of focusing on hard data, Powell emphasized crosscurrents. Apparently, the recent trade truce between China and the U.S. did not impress him. He also downplayed a rebound in consumer spending during spring and a surge in nonfarm payrolls in June that eased worries after poor employment in May. Despite all the positive economic reports published recently, Powell basically said that nothing has improved since the June FOMC meeting:
If you enjoyed the above analysis and would you like to know more about the most important macroeconomic factors influencing the U.S. dollar value and the price of gold, we invite you to read the ...
more