Palladium Reaches 100% Fibonacci Extension Since 1996 Low
Palladium reached a high of $1249.40 today, it is already up 53% since August 2018 but has now reached 100% Fibonacci extension from the all-time low. It has also reached 100% Fibonacci extension up from 2003 low which means we have now entered the area where cycle from 2003 and all-time low can end. However, it's a big area and runs from $1239.49 - $1915.08 but still buyers need to be cautious of profit taking in the blue box which can produce a pullback, therefore, chasing longs at the current level is risky.
Palladium Cycle from 1996 and 2003 low:
(Click on image to enlarge)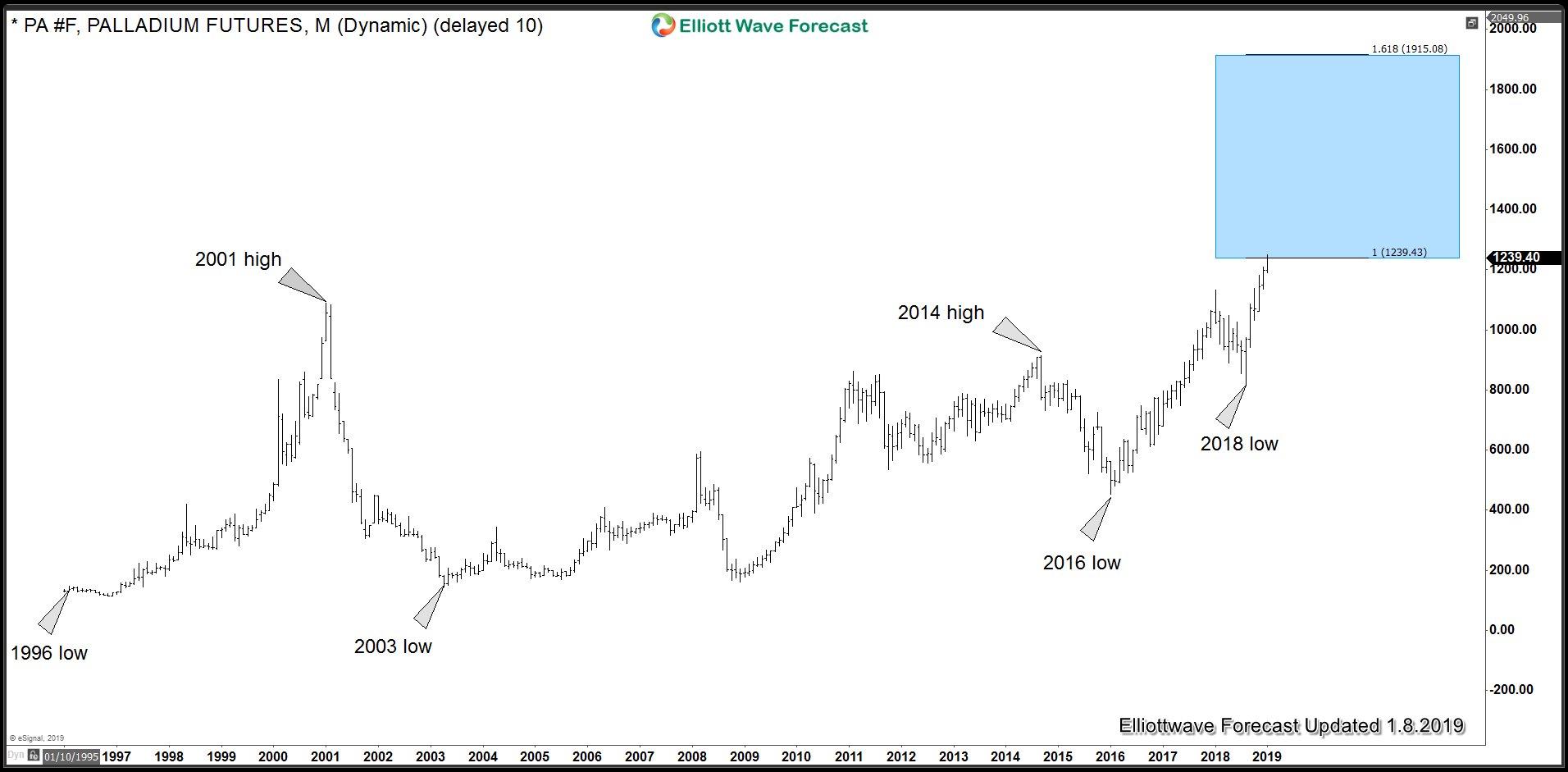 PA_F Elliott Wave Analysis since 2016 low
Elliott Wave Analysis suggests rally from 2016 low to 2018 high unfolded as an Elliott wave zig-zag structure which is a 5-3-5 structure and completed wave "w". This was followed by a pullback which took the form of a double three Elliott wave structure and ended at $819. Back in June 2018, we highlighted this pullback as a buying opportunity in Palladium, pull back did find buyers as expected and we have already seen a new high above January 2018 peak and now we are at 0.618 - 0.764 Fibonacci extension area of red "w" and "x" cycles. This is the area where the typically 1st leg of "y" leg ends in a double three Elliott wave structure. Area between $1244 - $1344.20 is expected to end the cycle from August 2018 low, produce a pullback in Palladium and then result in more upside toward $1503 - $1664 area to 7 swings Elliott wave sequence from 2016 low. As we are already at 100% Fibonacci extension from 1996 and 2003 lows, it's risky chasing longs in the short-term and our strategy would be to wait for wave (( X )) pull back to take place. After wave (( X )) pullback has materialized, we expect buyers to appear again and take prices higher toward $1503 - $1664 area.
(Click on image to enlarge)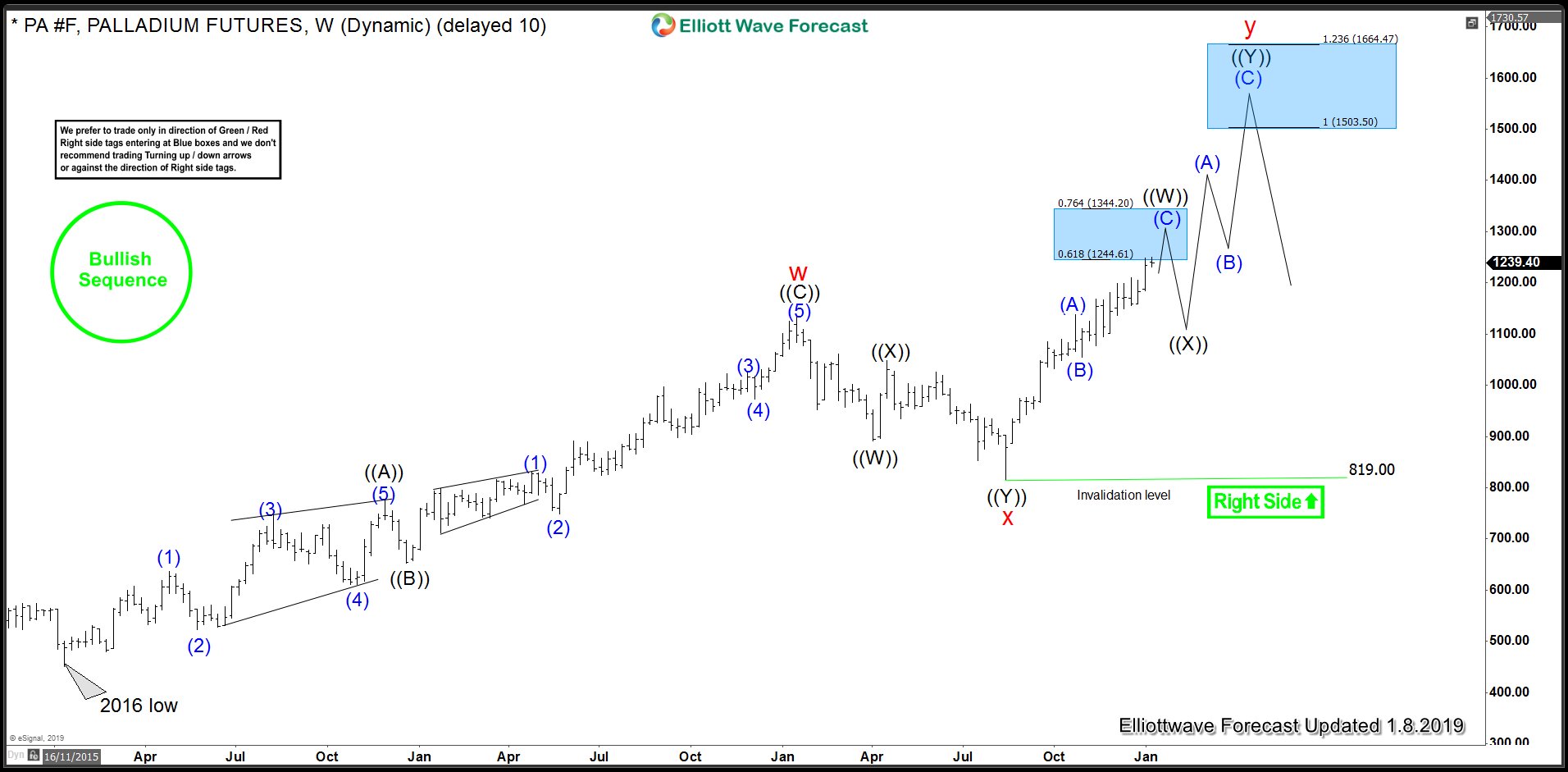 Disclaimer: Futures, options, and over the counter foreign exchange products may involve substantial risk and may not be suitable for all investors. Leverage can work against you as well as for ...
more