"Melt Up" Trading Strategy
Video length: 01:03:14
Markets are really heating-up going into Thursday's trading session with a "melt up" ready to send prices running higher tomorrow morning.
But when it comes to trading these "melt up" markets, finding the best entries and exit targets requires us to tune-into the MINDSET of the market, which is exactly what we're going to cover in tonight's newsletter – are you ready?
Crude Oil Melts Higher, Where's the Best Entry?
Crude Oil is bullish and "melting" higher as it tries to claw its way back up to the mid-point of last month's drone strike, but we're way too high to consider buying this market at this point…
A more reliable play will be waiting for a pullback to the low of a Hidden Channel, or a 123-Breakout into Hidden Channel pullback tomorrow morning.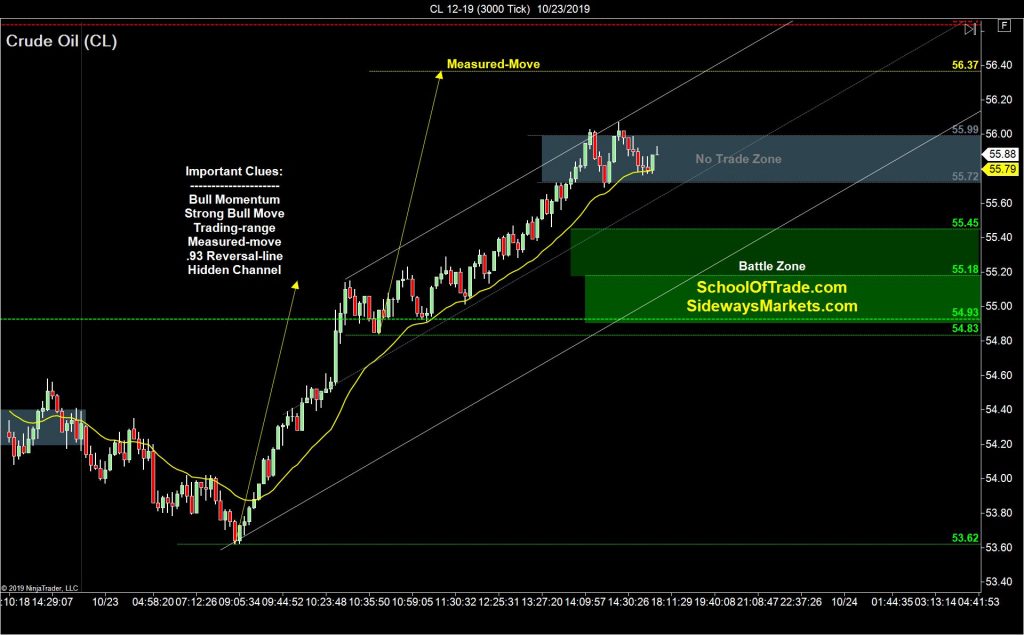 E-Mini S&P is Running Out of Open Space, Beware!
E-Mini S&P is bullish and just inches away from re-testing yesterday's high, which tells us it's too late to start buying at this point, and better to wait for a pullback…
Knowing this, I have my eyes on buying a seller-failure down at the combination of a Hidden Channel and reversal-line just below 3000.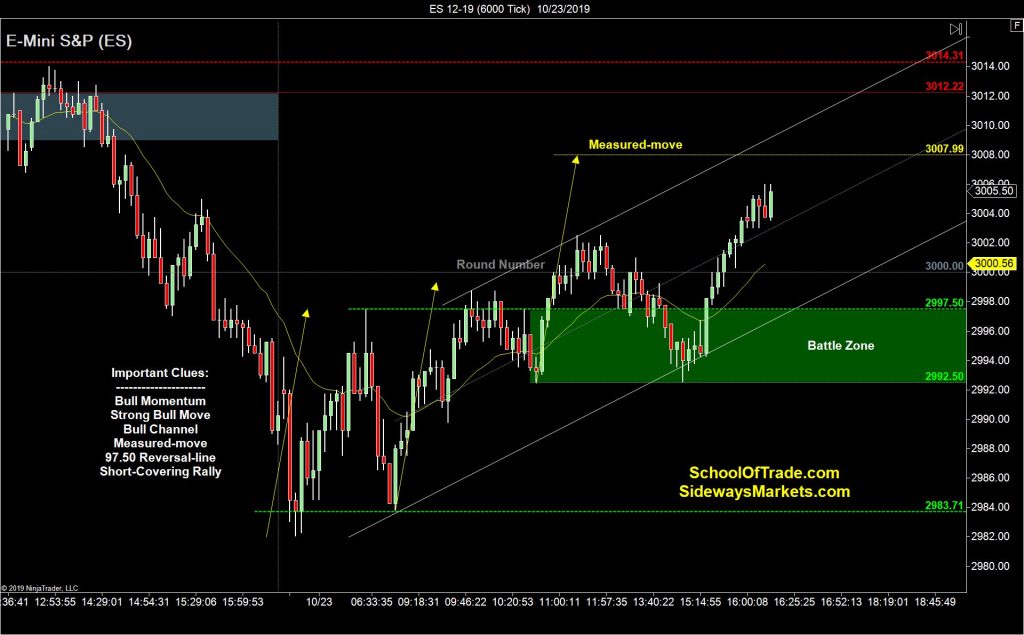 Nasdaq Buyers Have Plenty of Space, Will They Use It?
Nasdaq is bullish and "melting" higher, trying to go all the way back up to re-test Tuesday's high, but we have some resistance levels standing in our way that need to be broken first…
Knowing this, I'm waiting for either a pullback to the low of the channel, or a 123-Breakout so I can buy the low of the new Hidden Channel.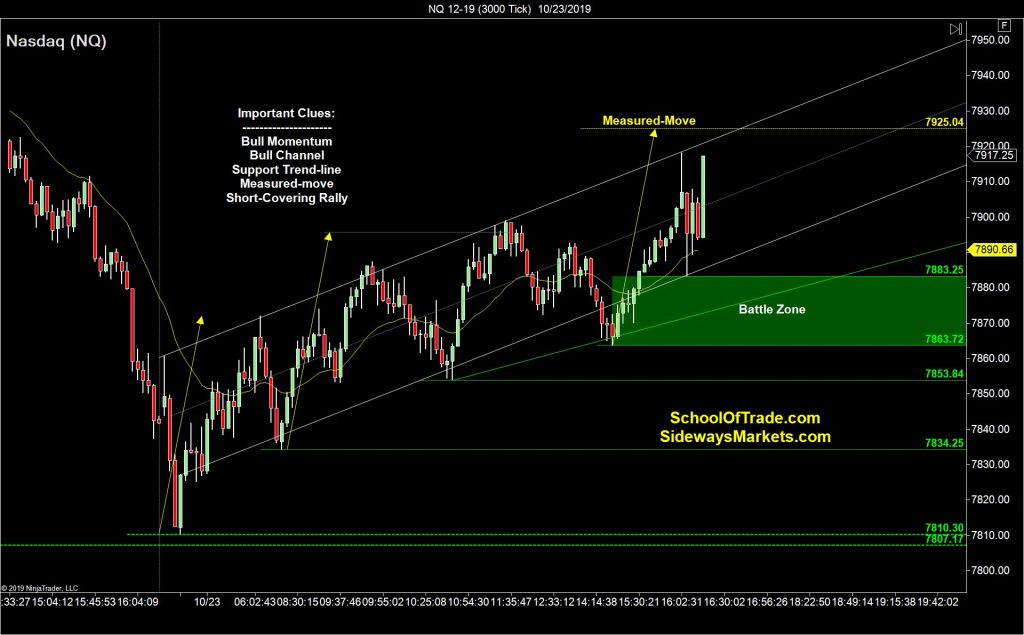 Gold Bulls are Watching this Expanding Triangle
Gold is bullish into a trading-range, which tells me to look for buy set-ups using seller-failures down at support levels below the range tomorrow morning.
And speaking of support levels, I have both the range-expansions and the expanding triangle coming together at 1493 which would be an excellent spot to look for a seller-failure into pullback going back to the high.
Disclaimer: Join our Free Trading Course. Joseph James, SchoolOfTrade.com and United Business Servicing, Inc. are not registered investment or ...
more