Let Me Tell You A Story About Gold
Gold has been on a run during this market correction.There is more to the story and I'd like to show you.
Before we get started, let's look back at GDX and GDXJ and how they closed out 2018…
The month of December has closed and there is nothing bearish about this monthly chart. This is a very bullish-looking chart; this looks very bullish for 2019.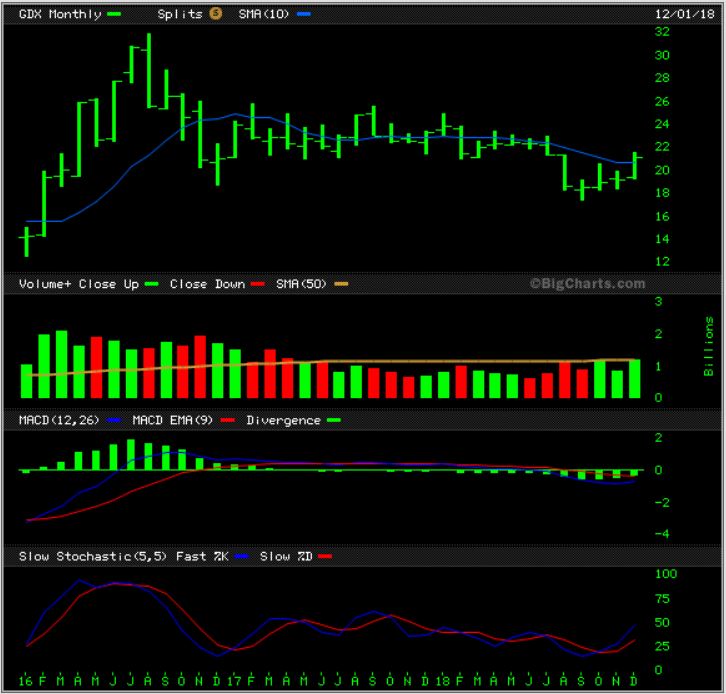 GDXJ MONTHLY –December has ended and this is the first Positive Month since May. I pointed out that down trend line last weekend, and it has been broken. Again, I see NOTHING BEARISH about this chart. 2019 could be a very profitable year!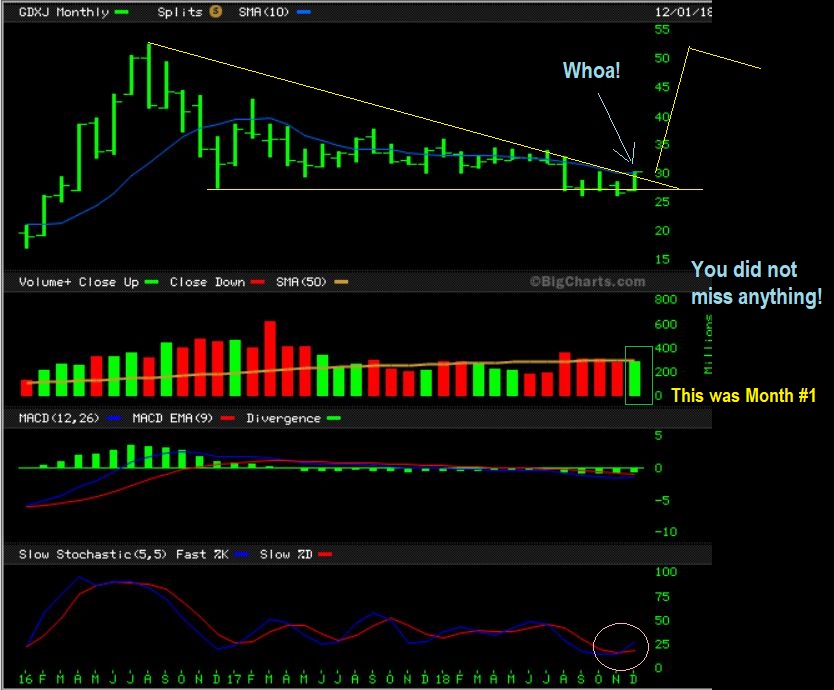 If you think that this type of technical analysis, cycle timing, and reporting could help you with your investing, why not give us a try?