Is Silver The New Gold?
Many analysts expect silver to outperform gold this year. It's possible, but investors shouldn't count on improving economic conditions and industrial demand.
Silver has recently become a hot investment theme. For months, if not years, some analysts claimed that silver is undervalued relative to gold. Then, at the beginning of 2021, Reddit revolutionaries tried to trigger a short squeeze in silver. Although that attempt failed, silver has, so far, clearly been outperforming gold this year, as the chart below shows. So, is silver now a better investment than gold?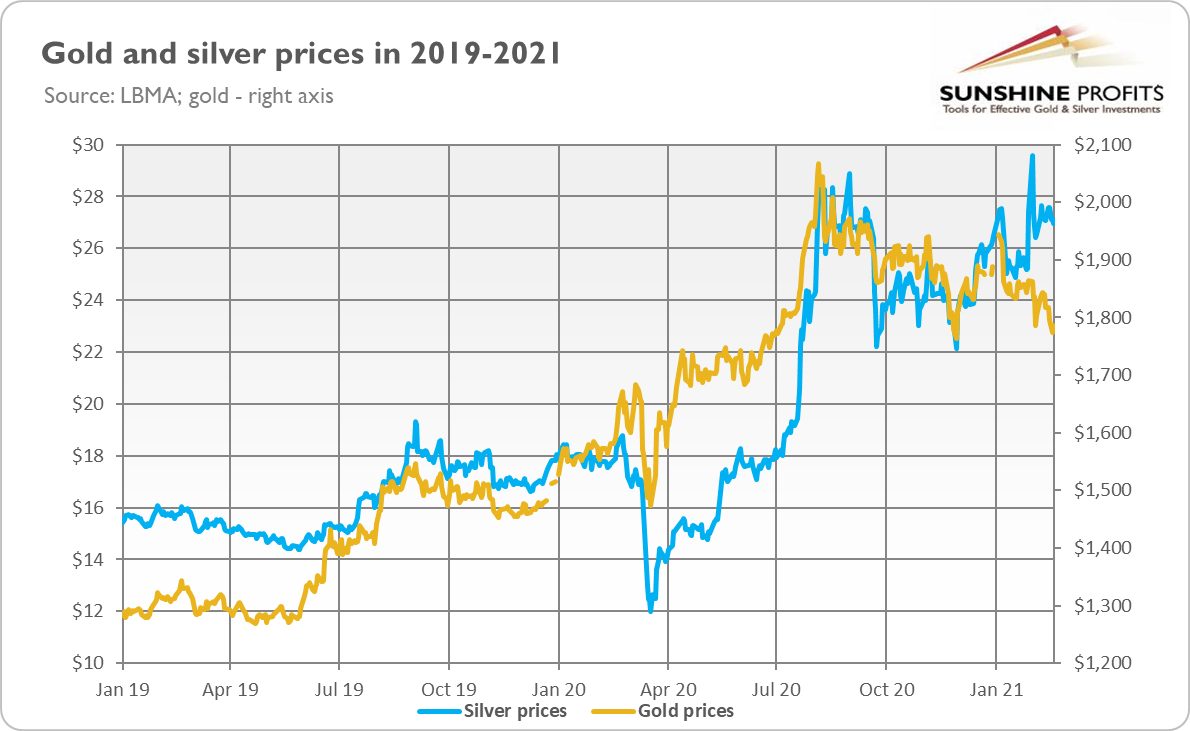 Well, why would it be? After all, many investors buy silver for the same reasons that they purchase gold – it's a rare, monetary metal that may be used as an inflation hedge, a safe-haven asset against tail risks, or a portfolio diversifier. It's just cheaper than gold – and this is why it's often called the poor man's gold.
Indeed, silver has a very high positive correlation with gold. Just take a look at the chart below, which illustrates the movement of gold and silver prices since April 1968. The shapes of the lines are very similar and the correlation coefficient is as high as 0.90!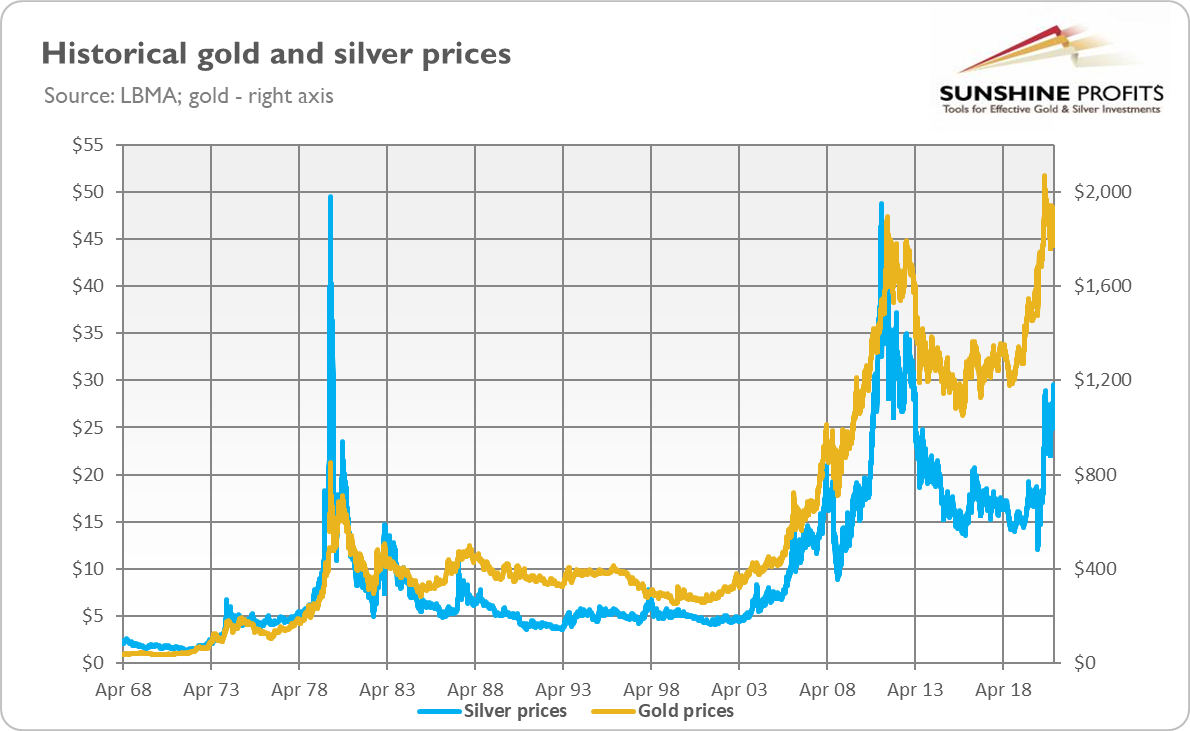 On the other hand, silver may indeed outperform gold. After all, silver has a dual nature. It is not only a monetary asset – like gold – but also an industrial commodity. This implies that silver is more business cycle-sensitive than gold. Therefore, given that the global economy is recovering from the deep recession caused by the coronavirus pandemic and the Great Lockdown, silver may outperform gold. In other words, although both gold and silver could benefit from reflation during the recovery, improving economic conditions could support the latter metal more.
Another argument for silver shining brighter than gold in 2021 is the historical pattern according to which silver prices tend to follow gold prices with some lag, just to catch up with them later – often overreacting compared with gold's behavior.
Disclaimer: Please note that the aim of the above analysis is to discuss the likely long-term impact of the featured phenomenon on the price of gold and this analysis does not indicate (nor does it ...
more