Is Biden Bullish For Pipelines?
The Trump presidency was unequivocally good for investors. The S&P500 returned 14.9% p.a. during his four-year term. There will be strong opinions on either side, and we'll leave that debate for others. But it's fair to say that this beat the expectations held by many when he was elected.
Energy executives cheered the loudest when Trump won in 2016. This is an industry where Republican views dominate. Few energy investors were expecting such a miserable subsequent four years. Even before Covid decimated crude oil demand, the American Energy Independence Index (AEITR) had returned 3% p.a., versus 16% for the S&P50 through 2019. On the day voters elected Biden, the numbers for Trump's term were –4.9% and +14.9% respectively.
(Click on image to enlarge)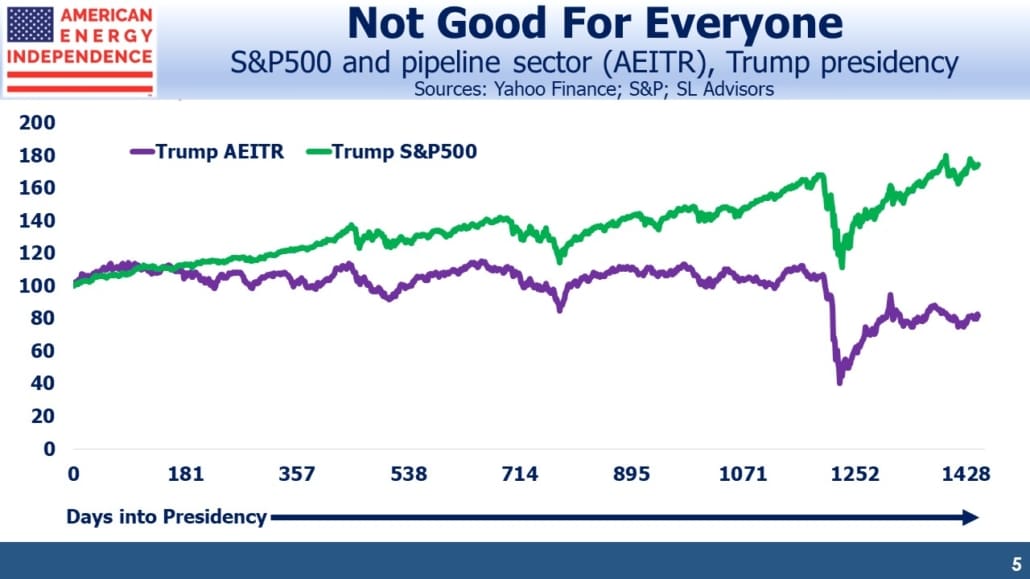 Trump's policies were energy-friendly – he eased regulations, pulled out of the Paris climate agreement and promoted American "energy dominance". The problem was energy executives. They over-invested, over-produced and, in the case of some pipeline companies, overbuilt. The lesson for energy investors is that when management teams get what they want, look out!
(Click on image to enlarge)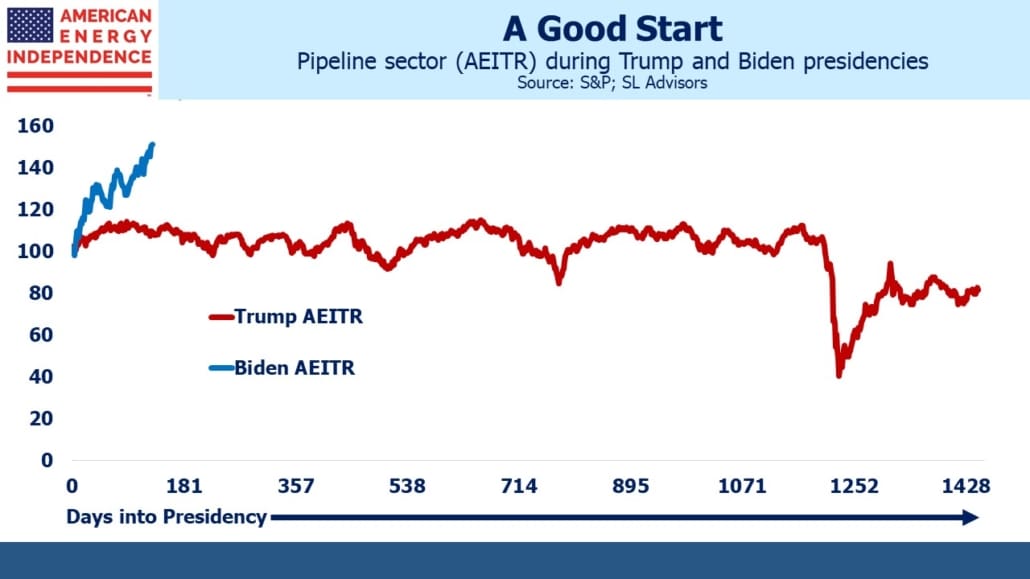 It's still early to assess the Biden impact on pipelines, but the signs are encouraging. Democrats are naturally anti-fossil fuels, but the ones in power recognize that keeping the lights on is important to staying in office. The energy transition is a long one. We're not yet fully reliant on intermittent solar and windmills and should hope we never are. Democrat policies are oriented towards constraining the supply of what they dislike, not demand.
(Click on image to enlarge)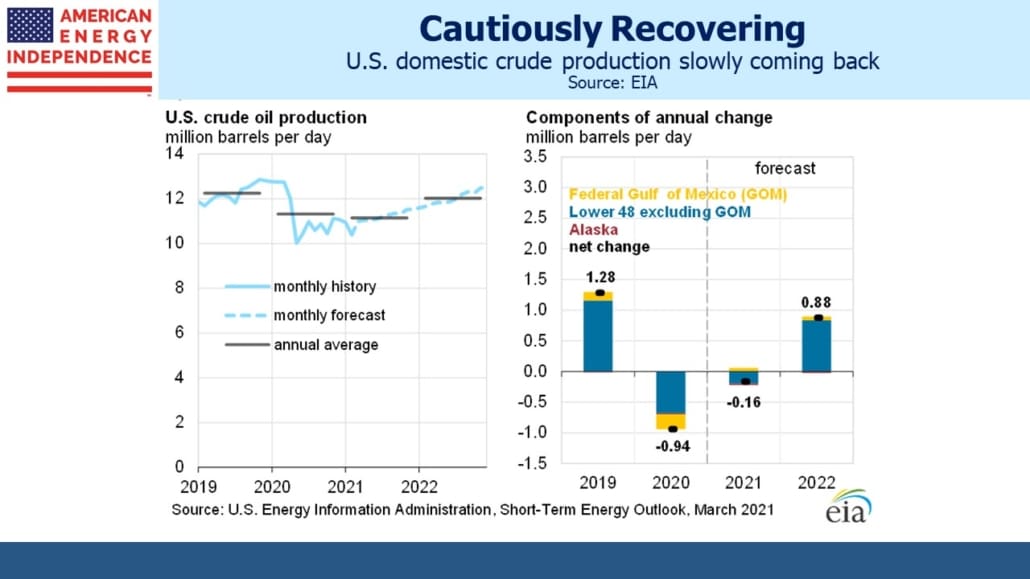 This is turning out to be investor-friendly. Every energy company has a few ESG slides in their presentation. They all discuss the energy transition. Some are even investing in solar and wind, although wouldn't unless the IRR on such investments was supplemented by the benefits of a greener image. On their recent earnings call, Energy Transfer (ET) co-CEO Mackie McCrea revealed that, "… we're struggling with wind quite honestly, it's hard for us to figure out how to make that work. And we're not going to do anything that doesn't make good economic sense for unitholders." He then added, "I don't know if we'll ever get involved as far as investing in a solar project because the returns are …so much less than what we can achieve with other opportunities we have."