Huge Volume & Tiny Volume – Meaningful Paradox For Gold Investors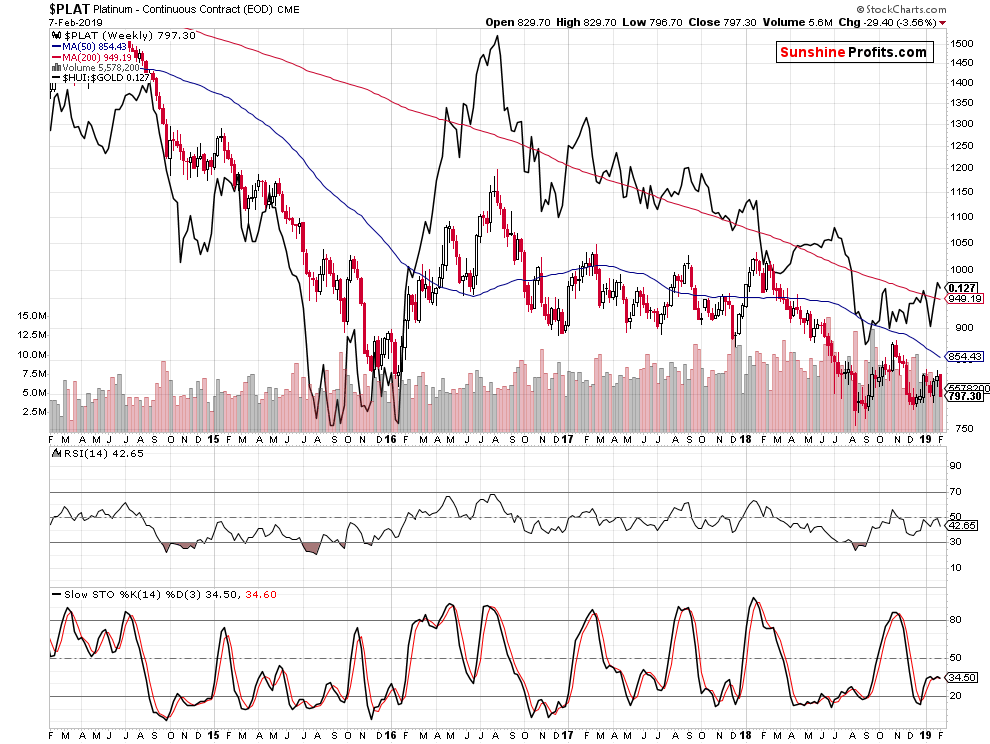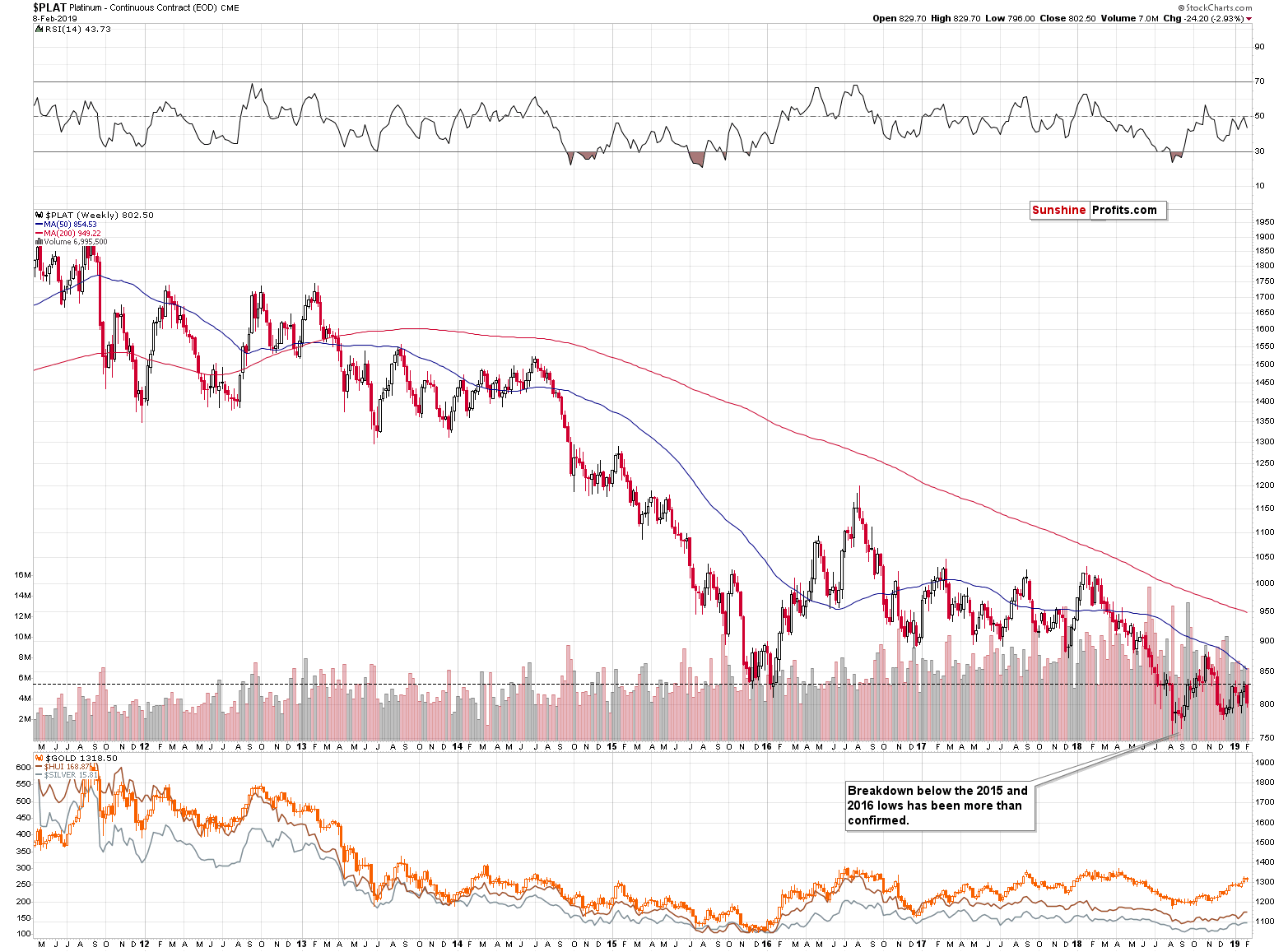 Platinum underperformance is apparent at first sight. It has been duly following the ratio down to the late 2015 local bottom and only feebly recovering while the ratio has made the great upward leap during the early 2016 countertrend rally throughout all the PMs complex. Both these upside moves eventually fizzled out and both platinum and the gold-miners-to-gold ratio embarked on an overall downward trajectory. The sideways consolidation in platinum price in the latter half of 2018 is reminiscent of its 2017 consolidation and is not confirming the ratio upswing since August 2018 (platinum is well below its autumn 2018 highs).
The HUI-gold ratio increase has been unable to solicit a meaningful upswing in platinum price as it did in 2016. This is another reason why the current PMs upswing is so unlike the 2016 countertrend rally with regard to direct implications (both are similar with regard to miners' fake breakout/breakdown, though). The current platinum price consolidation doesn't even provide us with a fakeout local top as in early 2018 – this is yet another indication of internal weakness. The relatively small size of the platinum market compared to gold doesn't justify this underperformance. Just because there is a smaller amount of something available or changing hands in general, doesn't mean that it should decline in value. The implications remain bearish regardless of the above.
Summary
Summing up, the recent rally and kind of resilience in the PMs complex may appear encouraging, but it doesn't change the medium-term trend and outlook, which remains bearish. Since gold, silver, and mining stocks rallied right before the very powerful combination of reversals, it means that the implications for the following weeks are bearish. The signs coming from the volume analysis of both: gold (low), and palladium (high), confirm the above. The small breakout in mining stocks is likely to be invalidated shortly and followed by a sizable downswing.
The upside is quite limited, while the downside remains enormous. The reversals have been reached last week. As PMs, miners, and the USD Index move beyond their reversal dates, the chance for any meaningful upswing in the former before medium-term decline's continuation, is declining with the time passing.
Naturally, the above is up-to-date at the moment of publishing it and the situation may – and is likely to – change in the future. If you'd like to receive follow-ups to the ...
more